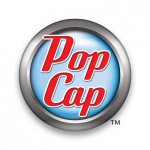 Last month there were more than a few rumors circulating around regarding EA potentially buying PopCap for upwards of one billion dollars. Official news hit today that not only is EA acquiring PopCap, but they're potentially paying as much as $1.3b for them. That $1.3b includes $650m in cash (hopefully delivered in gym bags full of $100 bills), $100m in stock, and a multi-year earn out where PopCap can potentially get another $550m if they meet certain earnings benchmarks over the next few years.
Why fork out this kind of cash for the creators of Peggle? Well, if the writing on the wall wasn't clear enough already, EA is serious about the digital arena. PopCap games are ridiculously good, and are known and loved by people worldwide.
Or, as EA CEO John Riccitiello put it, "PopCap's great studio talent and powerful IP add to EA's momentum and accelerate our drive towards a $1 billion digital business. EA's global studio and publishing network will help PopCap rapidly expand their business to more digital devices, more countries, and more channels."
So, congratulations are in order for PopCap. It's incredible to see an 11 year old company that makes (admittedly awesome) casual games selling for so much money.
[via TechCrunch]