Selling a million copies in the console and PC games space is a huge deal. A hair or two above five million is the watermark. Angry Birds [$.99 / Free / Lite / HD / HD Free], across mobile devices various services and even web portals, has been downloaded 250 million times. Talk about penetration.
Actually, let's keep talking about penetration, because a new studio has announced that it's hit the 200 million downloads threshold: Gameloft. In a recent press release, the App Store connoisseurs announced that it has served up its 200 millionth download on iTunes.
That's a lot of games served.
I opened up with those traditional games space numbers just so you can see how much of a gap there is between these two markets. They're different, of course. One pushes out a lot of $60 experiences, while the other 99-cent flings. Also, Gameloft is counting dozens of games' individual sales to get this number, but the disparity is there regardless.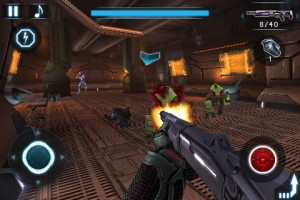 Gameloft is giving a special shout-out to the NOVA series, as well as the Asphalt, the Modern Combat, and the Let's Golf franchises in the announcement, which implies that they are the actual workhorses fluffing the download number.
"We have been able to develop a truly massive fan base by offering high-quality games on the App Store," Gonzague de Vallois, SVP of publishing at Gameloft said in a brand new, congratulatory statement.
"For millions of people worldwide, Gameloft is now synonymous with amazing gaming experiences on their iPhone, iPod touch and iPad."
Gameloft has around 20 more games set to hit this year. I wonder how long it'll take before we see a "half a billion games downloaded" story? Five bucks says that we'll have one by next year!