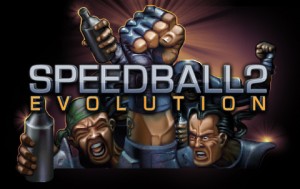 Last month we reviewed the (Universal) iOS conversion of the classic cybersports title Speedball 2 Evolution [App Store] from Tower Studios, Vivid Games and The Bitmap Brothers. We were thrilled to be able to relive the fun we had with the 1990 original on our favorite mobile game devices today — and we aren't the only ones, looking at the title's impressive App Store rankings since launch.
To bring the undecided on board, Tower Studios has just released a free "taster" version of Speedball 2 [App Store] that provides a hands-on glimpse of what the game is all about. This free version delivers only a few minutes of gameplay — the Career mode Speedball Cup (one game) played up to half time — but it should help in deciding whether to grab the full version which, incidentally, was recently reduced in price from $2.99 to $.99 for a limited time.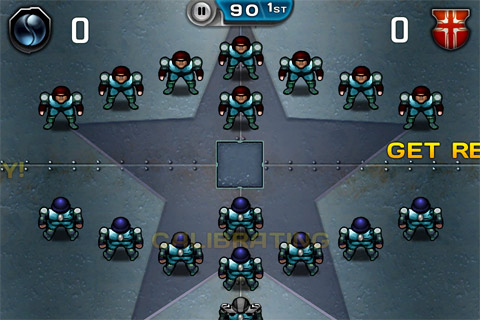 Speedball 2 is a futuristic cybersport that's something of a mix between handball and ice hockey. The game takes place between two opposing teams — nine players to a team — in an enclosed, metal arena littered with power-ups and arrayed in warp portals and various score-enhancing mechanisms. Points are scored by getting the metallic ball past the opposing defense and into the goal, but brutality and violence are rewarded along the way. The overall feel is something akin to Atari's earlier, football-inspired arcade cybersport Cyberball, I've always felt. It's nicely visceral.
I recommend that anyone who hasn't played Speedball 2 Evolution give the free demo version a try.