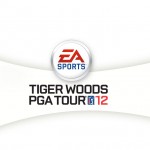 EA just dropped us a note about the upcoming Tiger Woods PGA Tour 12 which apparently is coming to the App Store this month. Knowing what we do about EA and how they release games, that only means two possible dates for its release: This Thursday the 24th or next Thursday the 31st. While we're not entirely sure which of these two dates it will drop on, we do know quite a few details about what it will include-
The coolest addition is also the feature EA boasts about first, a "closest to the pin" Facebook challenge which kicks off twice a week. Apparently, much like how you're able to compete with friends in Bejeweled 2 using Facebook, you will soon be able to take a shot on a par 3 hole to see who can get the closest to the hole. It sounds cool, but seems to be entirely dependent on having friends who use Facebook, have an iOS device, and have purchased Tiger Woods 12. There's also the "Tiger Challenge" which is an array of over 20 mini games that earn in-game cashola to then be spent on the entree fee to PGA events or to pump up your golfer's stats.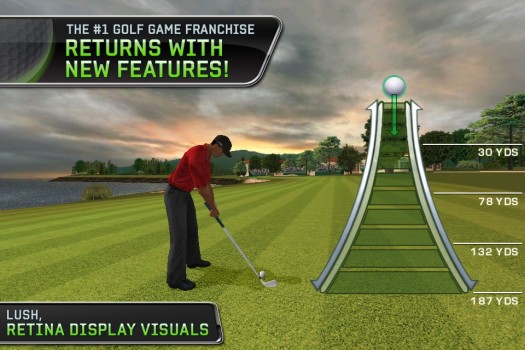 Tiger is also coming back with "lush, Retina Display visuals" as the above screenshot mentions, along with 8 courses, and 8 PGA pros to play as in 4 different game modes. There's even going to be a free version which will give you full access to the previously mentioned closest to the hole Facebook competition as well as 3 holes on the TPC Sawgrass course. Sadly, multiplayer sounds like it's going to be local only, but I suppose you can't have everything.
Stay tuned for either this Thursday or next where we'll have a full review of the game. I've been a huge fan of previous Tiger Woods games, and much like the yearly Madden iterations, I'm expecting this one to be marginally better than previous installments… What more can you ask for?