Firemint has just temporarily dropped the price on the iPad version of their highly popular, feature-filled chaos management title Flight Control. For just 24 hours, Flight Control HD [App Store] will be available at an 80% discount for $0.99, down from its regular price of $4.99.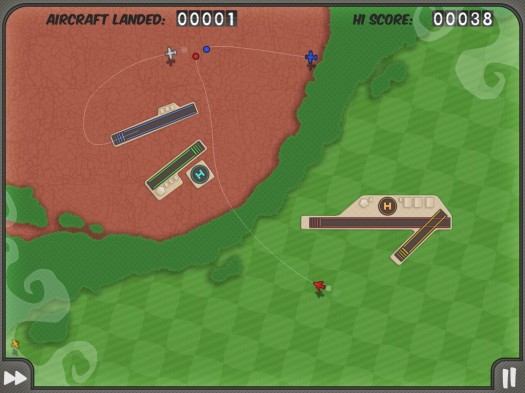 For those somehow unfamiliar, Flight Control turns you into an air traffic controller, routing helicopters and airplanes of various sizes and speeds into the proper (color coded) airports — hopefully without incident. It's game that should handily dispel any aspirations you have to become a real-life air traffic controller.
Flight Control has been extremely well maintained since its release and now features leaderboards, achievements and online multiplayer via Game Center, local WiFi / Bluetooth multiplayer and, specific to the iPad version, shared (same device) multiplayer, both cooperative and competitive.
Flight Control brings a great balance of easy pick-up gameplay, ramping difficulty and that "just one more time" draw. If your iPad lacks Flight Control HD, now's the time to take care of that.
App Store Link: Flight Control HD, $0.99 (iPad Only)