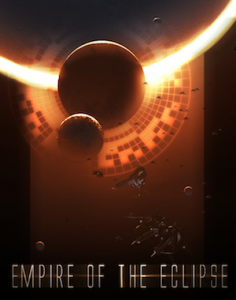 Back at Macworld in January, I met up with Lee Dotson of Zarksoft to check out their first iOS game Empire of the Eclipse. Zarksoft is comprised of 3 core members with a wealth of experience in the gaming industry, and Empire of the Eclipse is an ambitious undertaking for their first project. It's a massively multiplayer online strategy game that's really unlike anything available on the App Store thus far. At the time Lee wasn't quite ready to show off Empire of the Eclipse on video, and due to the sheer scope and complexity of the game it would be difficult to really get a sense of it with just words and screenshots alone.
Last Friday at GDC, I met up with Zarksoft again to see how the development of Empire of the Eclipse has come along in the weeks since Macworld. The game is showing a lot of promise, and although it's not really the type of game that appeals to a wide audience it should serve a niche group of gamers quite well with what it has to offer. Each game takes place in an entire galaxy, the size of which is determined by the amount of players which can be 1000+ per game. That galaxy is the broken down into sectors, and even further into solar systems comprised of multiple planets.
During play you'll be able to harvest resources and build several types of ships to amass an armada that is able to take control of solar systems, sectors, and eventually the galaxy. Of course there are many other players all trying to do the same thing, and tensions are sure to rise as you begin to encroach on each others' territories. There's a very deep combat and skill system in the game, and support for real time chat and an email-style player messaging system should you want to negotiate a collaboration with other players (at least temporarily) to facilitate your galaxy domination.
What I think really impresses me about Empire of the Eclipse is that for such a complex game Zarksoft has crafted a really friendly UI. Almost anything can be accessed from a top menu bar, and there's several different ways to access and view the information pertaining to your game at any time. What could easily be a mess of menu screens and cumbersome solar system navigation has been streamlined and made intuitive, and a nice tutorial will ease players into the many facets of Empire of the Eclipse. You can see a bit of this in the brief introduction video that I shot at GDC, which really only scratches the surface of the game:
One interesting aspect to Empire of the Eclipse is that each game is finite and should take approximately 2 months to complete, rather than being an ongoing persistent game. You'll be able to have multiple games going at once, each with a clearcut winner at the end. The gameplay is also geared towards mobile play, so you can pop in and play for a few minutes at a time without having to constantly babysit what's going on. Also, unlike many MMO games on iOS that take a freemium approach and require a steep monetary commitment to be able to make any sort of meaningful progress, Empire of the Eclipse will launch for free as a complete game and utilize Apple's recently introduced subscription service. It will cost $1.99 per month to play and can be cancelled at any time.
There's definitely a lot of great ideas in Empire of the Eclipse, and it will be interesting to see how they all work out when the full version launches. Zarksoft is in the beta testing stage and is hoping to have the game out by the end of March, and we'll take another look at the game when it launches.