This week, TouchArcade attended EA's "Swing Into Spring" game event in in New York and had a chance to spend a bit of quality time with some upcoming titles from both EA and Chillingo. And, while we can't (yet) talk about everything we saw, here's the goods on the open-for-discussion titles.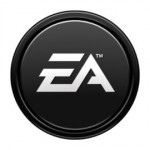 • Fight Night Champion from EA
Fight Night Champions is the first installment of the Fight Night series, which debuted on consoles in 2004, to appear on iOS. Incidentally, the Fight Night series is the successor to EA's 1998 console series Knockout Kings.
Fight Night Champions is a boxing title set for a simultaneous iOS and console debut on March 1st. The game presents a virtual boxing match, rendered in 3D with four possible camera angles (sorry folks, no photos allowed). You can create your own highly customizable boxer or rebuild a legend like Iron Mike and use this boxer to move up the ranks — fight to fight, ring to ring.
A very cool aspect of the game is its control system. The screen is invisibly divided into quad hit-zones, where a tap in each zone executes a different move, and a swipe from zone-to-zone triggers additional, directionally keyed moves. And there are hidden moves to — illegal moves. These you can specify for your character in its configuration screen, but you have to figure out the gestures on your own. How awesome is that?
There are several venues in which to compete: the Staples Center is for real, and the rest are fictional, some of which are rather elaborately arranged. Matches across these stadiums can be customized as far as number of rounds, round length, difficulty, etc.
Local WiFi and Bluetooth multiplayer is provided. But not so with online leaderboards.
Fight Night Champion looks awesome and is structured such that gamers that are a little more casual on the sports side — like me — can get enjoyment out of the title.
• Battlefield Bad Company II from EA
Not much to say here, but the game got an update last week that corrected various multiplayer bugs and upped the multiplayer games from four to six players.
We posted a hands-on with this one back in December.
• Ultimate Mortal Kombat III from EA
An iPad version launched last week (iPhone version came pre-Christmas).
We reviewed the iPhone version of this one back in December.
• High Speed 3D from Chillingo

High Speed 3D is a new racer on the way for both iPhone and iPad (universal) that offers glossy visuals and a variety of playmodes to mix up the action across 20 tracks in all. As far as playmodes, there's the standard Career mode, in addition to a number of Quick Play modes, including Get The 1st Place, a quick race to the goal; Drift King, a chance to paint the track with rubber; and Crash Them All!, a destruction derby of sorts.
We are told that there's about another month of performance tuning and polishing on this one before it lands in the App Store. Even so, High Speed 3D played very well and looks to be a fun time for fans of arcade style racers.
• Collision Effect from Chillingo
Collision Effect is an iPad game that puts celestial objects of various colors on the screen and it's your task to merge the like colored balls together. In Action Mode, the balls are moving, and a collision between two blobs of differing colors is a bad thing. In Puzzle Mode, they start off stationary, and your tap upon one ball begins the gathering of its like-colored kindred — but clever strategy and timing is needed to keep balls of different colors from colliding. It's a simple, yet challenging, mechanic done up with nice particle effects.
We should see Collision Effect arrive sometime next month.
• Play Kalei from Chillingo
We took a look at this clever graphical matching title last month at Macworld and really liked what we saw.
The basic idea in Play Kalei is that you're presented with a high quality photograph and a random point of the picture is highlighted in a circular window in the upper corner of the screen. The catch is that the window highlighting the point in the photograph is shown as if you're looking at it through a kaleidoscope, and you must find that particular point by matching the kaleidoscope view in a second window by sliding your finger around the screen.
Play Kalei is set to arrive in mid-March.
• Food Processing from Chillingo
Here's one for the iPad that takes inspiration from Fruit Ninja, but adds a bit of complexity and a dose of whimsy to the formula. The game puts you in front of a conveyor belt ferrying food across the screen and its your job to slice it up properly — and properly is the twist. Each item must be sliced in a particular fashion, a skill you'll need to learn along the way. And, all the while, a hard rock soundtrack keeps you bouncing.
Food Processing should hit the App Store later this month.
All of the Chillingo titles listed here will feature Crystal integration for score and achievements tracking.