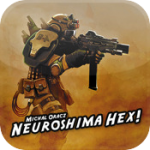 Last September, we reviewed Neuroshima Hex [$4.99/Lite], the iOS adaptation of a highly tactical board game that takes place in the Neuroshima role-playing universe. We enjoyed the title a lot for its deep and satisfying strategic gameplay, and about the only negative about Neuroshima Hex we could find was the fairly steep learning curve and lack of very much in-game assistance for helping new players to the game. Since release, a few updates have hit that addressed some of the game's shortcomings while adding even more new features, with the most recent update coming last Thursday.
After an initial bug fixing update a couple weeks following release, the second update to Neuroshima Hex in November added a ton of usability improvements. An in-game manual could be easily accessed if a part of the ruleset was confusing to you, an undo button let you undo a previous move, and visual displays of unit information and statuses made it much more clear what was happening during play. Another thing that snuck its way into the second update was Retina Display resolution game board graphics, though the rest of the menus and UI remained at regular resolution.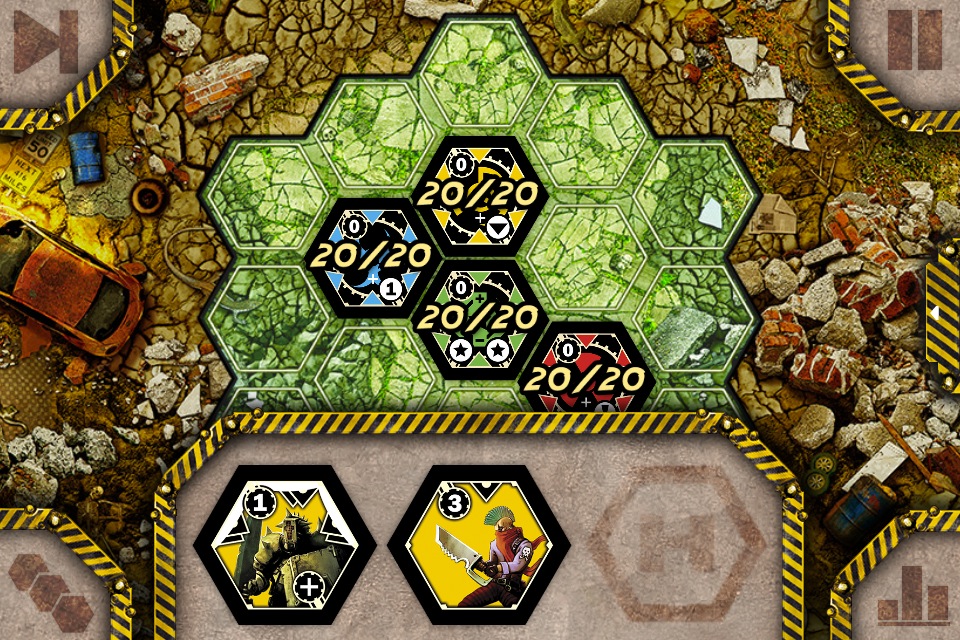 Neuroshima Hex's third update last week adds in the rest of the Retina Display support for the remaining elements, and the game looks absolutely gorgeous in high resolution. It has also been updated as a universal build, so iPad owners can now run the game at native iPad resolution and with appropriately adjusted UI elements for the larger screen. Most players in our forums had been perfectly happy running Neuroshima Hex in 2x mode thus far, but I'm sure native iPad support is still a welcome addition. Finally, Game Center is now integrated containing online leaderboards and 54 achievements to unlock.
Neuroshima Hex was a really solid effort on release, and over the past several months it just seems to be getting even better with each new update. Currently, developer Big Daddy's Creation is looking into adding a form of asynchronous online multiplayer, which would really push Neuroshima Hex into the upper levels of iOS board games along with the excellent Carcassonne [$9.99]. New factions and other new features are also being considered for potential updates. Make sure to update your copy of Neuroshima Hex to check out these latest additions, especially if you're an iPad or a Retina Display device owner.