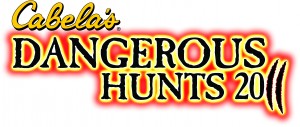 We've scrounged up some interesting details on Activision's next game that's heading to the App Store. The latest entry in the Cabela's Dangerous Hunts series should be appearing for download sometime soon, potentially as early as this week. The Dangerous Hunts games first originated back in 2003 and offer gameplay that is a little different from your typical hunting games which usually are about as interesting as shooting digital fish in a virtual barrel. Instead of just having your choice of a wide variety of succulent prey immediately in your field of vision for you to shoot at, player need to deal with treacherous terrain and targets that are just as interested in hunting you as you are in hunting them.
Sure, it's still a hunting game, but the 2011 iteration is said to be closer to a survival horror game than the hunting games we're familiar with. Destructoid offers a comprehensive preview of the console version, although it remains to be seen how much gets lost in translation on the way to the iPhone. It sounds like it follows the same story as its console cousin, with nine levels that take place over 31 chapters. Of course, if shooting the previously mentioned virtual fish in digital barrels is your cup of tea, there's also supposed to be an arcade mode with six different shooting galleries.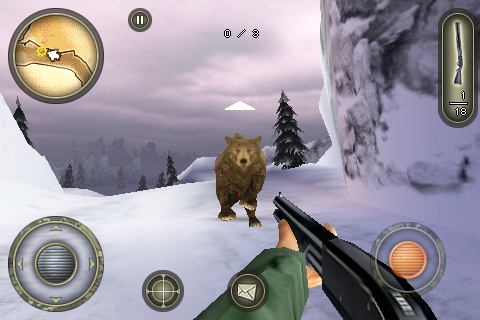 Another interesting wrinkle in this story is that Cabela's Dangerous Hunts 2011 is going to be Activison's first game to use OpenFeint, although we've yet to hear what level of integration it will have beyond showing off your kills in what seems like some kind of leaderboard system. Why they're not using Game Center instead is anyone's guess, but it's cool to see Activision implementing social features on some level, which will presumably only expand as they get more involved in iPhone development.
We'll take a closer look at the game as soon as it appears on the App Store.