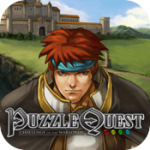 Few App Store ports have more history than the original Puzzle Quest [$4.99 / Lite]. It started its life back in 2007 on the Nintendo DS and Sony PSP, then slowly made its way to other platforms over the years before finally winding up on the iPhone. The original release of the game sold for $9.99, and was host to a number of game breaking bugs ranging from incredibly blurry graphics to players just flat out randomly losing their progress. 1.1 was released shortly thereafter, and as a bit of a consolation prize to early adopters, an entire additional episode of content was later bundled in as a free update. After that, a third episode was eventually offered as a DLC pack, but still, Puzzle Quest was never a very good port.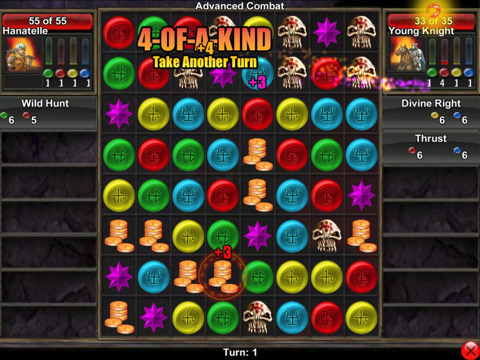 So because of all the lackluster developments with the original Puzzle Quest on the iPhone, I admittedly was not expecting much at all from the iPad version… But how very wrong I was. Puzzle Quest HD [$4.99] is without a doubt the definitive version of the game. To make things even sweeter, it even comes bundled with all three episodes of content for five measly dollars. This not only makes Puzzle Quest HD the best version of the game, but also the cheapest.
Blurry graphics and weird performance issues have been replaced by crisp iPad-resolution interface elements, text, and puzzle pieces. Really, the only negative I can even find is that the game seems to prefer you to tap pieces to swap them around instead of swiping like most match threes, but this only took a few moments to get used to before I was in complete Puzzle Quest bliss.
Puzzle Quest HD is a natural fit for the iPad. It looks great, it plays great, and is going to keep me busy for quite some time. I'm not really sure if the HD version is worth rebuying, especially if you've already played through it on another platform, but for me Puzzle Quest is just one of those games I can play again and again.