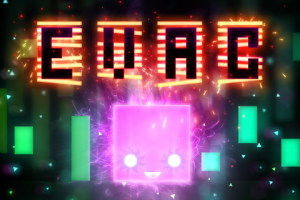 Hexage has been responsible for a number of cool iPhone games including the puzzler Totemo [99¢ / HD] which we enjoyed quite a bit in our review and Radiant [99¢ / HD]. We've got some details on their next title, EVAC, and I really can't wait to give it a try.
EVAC is a maze game that incorporates elements from several genres. You play as a bright pink square set in a Pac Man-like maze filled with aggressive red squares that will stop at nothing to pursue you through it. From the sounds of it, levels can be completed in a number of different ways– from playing stealthily and avoiding the red squares entirely, trapping them, flat out destroying them, or using other tactics. Online leaderboards are included, and the game is coming loaded with a soundtrack of electronic music by Kubatko.
The trailer looks awesome:
If all goes as planned, EVAC will be released sometime next month. I really like the art style of the game, and really look forward to playing it.