This morning we got some news from Gameloft on some highly anticipated upcoming titles of theirs. First off, they revealed that Dungeon Hunter 2 will have both Game Center support as well as Gameloft Live to do matchmaking, making it one of the first games that is going to include multiple matchmaking services to be backwards compatible with device that don't support Game Center. A new trailer was also released that looks awesome and is a must-see for anyone interested in dungeon crawlers:
In other news, Gangstar: Miami Vindication now has a release date– we'll be driving around Miami on our iPhones on September 23rd. Also, Gameloft has told us there will be 75 missions included across an open world "amazing reconstruction" of Miami which will feature varied environments such as a downtown area, swamps, beaches, and others. The law enforcement AI is also apparently significantly improved, a welcome change from the previous Gangstar.
Miami Vindication will also sport a varied soundtrack of all kinds of licensed tracks, and a storyline written by one of the writers of the TV show The Wire.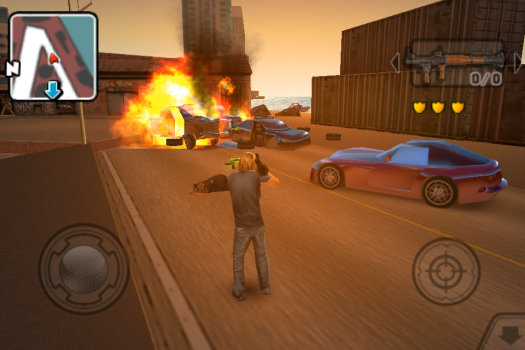 Needless to say, these are two games we're really excited to try out. As soon as we get a chance to get our hands on them, we'll have reviews of both.