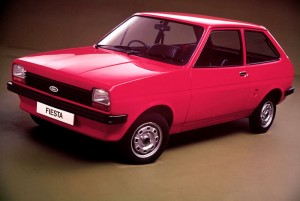 I'd say the best possible way to start any morning is with a massive cup of Dunkin Donuts coffee and a downloading whole pile of App Store freebies. There are quite a few free games available today, but some of these promotions have been running for a couple days now. Given the temporary nature of most freebie sales, I'd say there's a decent chance of some of these games returning to their original price very soon so be sure to grab any/all of the games you're interested in ASAP.
Babo Crash HD – If you like puzzle games where you're able to pull off massive chains of blocks being cleared, intentionally or unintentionally, Babo Crash HD is right up your alley. It follows the familiar Bejeweled style gameplay model with gems you swap around to form matches of three or more. What sets Babo Crash HD apart is the ridiculous array of power-ups in the game that can clear out entire swaths of gems at a time. Free, fun, and universal– What's not to like about that?
Crystal Quest – Originally released in 1987, Crystal Quest was one of the first game to support the color display of the Macintosh II and since then has been ported to a number of different platforms including the iPhone. Gameplay is fairly basic and amounts to surviving through waves of enemies and collecting crystals. It feels a little dated, but if you were around for the original Macintosh release this should be an awesome blast from the past.
DinoSmash Online – An extremely cool online deathmatch game which piles up to 16 players in to a 2D map filled with platforms to jump around (or use your grappling hook) on and weapons to pick up. It was recently updated to support the Retina Display of the iPhone 4, and the game seems to play well on both WiFi and 3G networks. Also, the title screen music absolutely owns and DinoSmash Online is worth downloading just to listen to it, even if you have no intention of ever playing the game.
Dr. Nano – 3D Artery Adventure – We first got a peek at this game back at PAX East, and while the controls feel a little clunky the game is based around the amusing premise of shrinking yourself small enough to solve medical problems in the human body by running around and shooting them… You might even learn something about human anatomy in the process.
Max Vector – This is a Game Salad game so gameplay is a little basic and performance is on the mediocre side, but Max Vector has so much awesome retro flare to it that it's worth checking out for that alone. The graphics and music are awesome, and like any good shooter, it has a heap of screen-filling bosses to spam massive amounts of bullets at.
Mecho Wars – A turn based strategy game with some cool gameplay mechanics such as a day and night cycles which does things like freeze water so your troops can walk across it, forcing you to take time of day in to account with both your attacks and defenses. Mecho Wars has a full single player campaign as well as four different OpenFeint-powered online multiplayer modes.
Piyo Blocks – This match three is loaded with bright pixel art and a ton of personality. Piyo Blocks features three different game modes, along with full OpenFeint integration for online leaderboards, achievements, and all that other fun stuff. Doing well hinges on pulling off massive combos, and it's fairly rewarding when you get your score multiplier going like crazy.