We mentioned earlier that Firemint was one of the first on the scene with "Retina"-display enhanced versions of their game. We managed to get some full-size iPhone 4 screenshots of the game which are included below.
Firemint lists the following features for the free update:
Gorgeous new graphics perfect for showing off the Retina display with high resolution textures, more detailed car interiors, improved track corners, beautifully updated menus and exceptionally smooth graphical performance on iPhone 4
Even more responsive and accurate controls on iPhone 4, with three-axis gyro support in addition to accelerometer
Smoother graphics on iPhone 3GS and iPod touch 3 with iOS4 anti-aliasing
Support for iOS4 multitasking on compatible devices: switch effortlessly between your favourite apps
Screenshots off of an iPhone 4 (click for full size):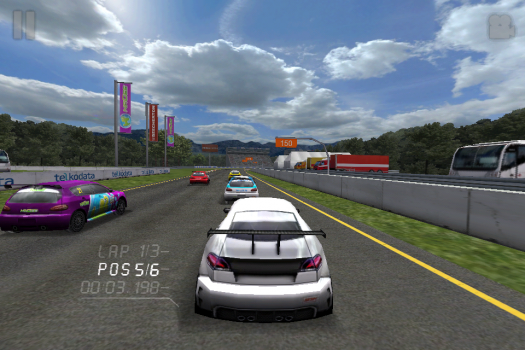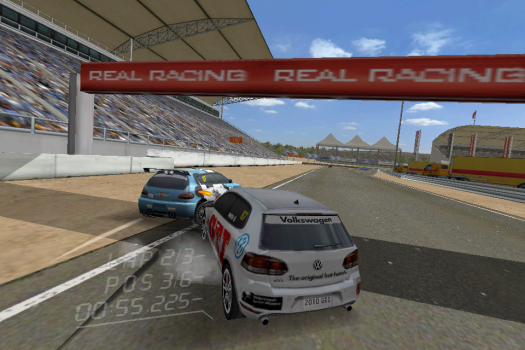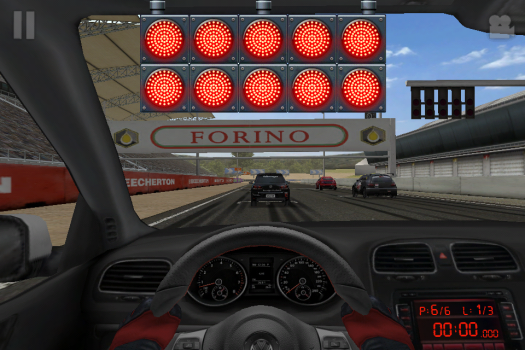 In many ways, its silly to be posting these screens since most of you are viewing them on a standard monitor. The appeal of the iPhone 4's display is said to be the extremely high dots per inch (DPI) that it outputs that results in a particularly smooth image. Still, we were just as curious to see the full size screens even if we can't fully appreciate them until Thursday.