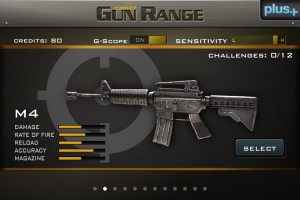 Ngmoco has just released their first iPhone 4-specific title. Eliminate: Gun Range is presently an iPhone 4 only game that offers you a virtual firing range with full support for the high-resolution Retina display graphics as well as support for the iPhone 4's gyroscope.
The developer lists the following features:
G-scope™ virtual aiming control system with 3D gyroscopic precision
12 high fidelity weapons from the arsenals of today's elite militaries
144 target-shooting challenges set in three different HD firing ranges
Win medals and compare your results with others on global leaderboards
Requires iPhone4 technology. 3GS support and new content coming soon!
Here are full resolution screenshots. Click on the images for full size: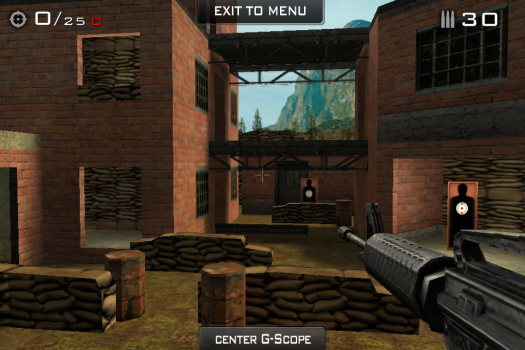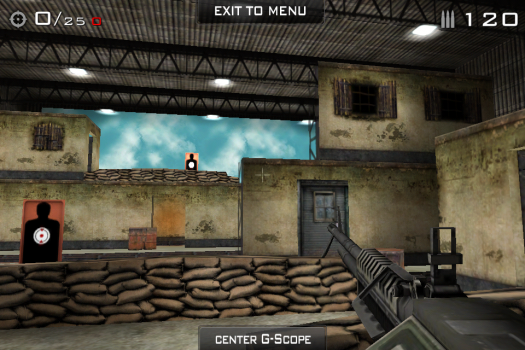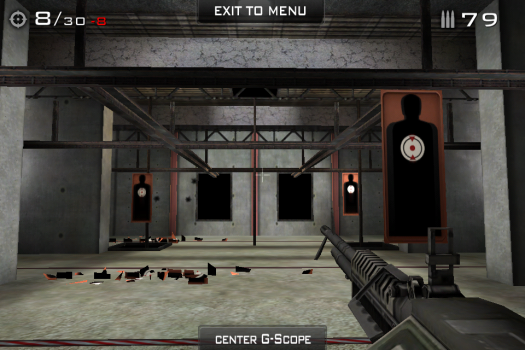 Obviously, we haven't played it yet, but it's great to see some early games with gyroscope support. We've been told that gyroscope controls will "feel" much better and far more accurate than existing accelerometer controls. We're anxious to give it a try.
App Store Link: Eliminate: Gun Range, $0.99 (iPhone 4 Only)