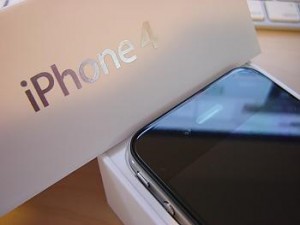 In a completely unexpected turn of events, Apple seems to have authorized FedEx and UPS to begin delivering iPhone 4's early. Some people are lucky enough to have their devices out for delivery today or in some cases even already delivered. Also, Apple has confirmed that other preorders will be arriving tomorrow, an entire day ahead of the original launch date. It's hard to say whether or not Apple is just throwing ravenous preorderers a bone, or if they're potentially attempting to defray the nearly inevitable launch fiasco experienced with the iPhone 3G when AT&T's servers simply could not handle all the activations on launch day.
Yesterday the developers of Carcassonne [$4.99] mentioned on Twitter that they've already got 1.1 submitted which contains high-resolution artwork for the iPhone 4, and if you own either Flight Control [99¢] or Real Racing [$4.99 / Free] updates are already on the App Store that take advantage of iOS 4 and the Retina Display of the iPhone 4.
One other thing that has us raising our eyebrow is that Real Racing just added full gyroscope support, which presumably means they've been testing on an actual device. This makes us wonder what other developers have been blessed by Apple with actual iPhone 4 hardware that will also have enhanced versions of their games appearing on the App Store shortly.
In the meantime, I've created a thread on our forums for any other confirmed iPhone 4 enhanced games that I encourage everyone to post in if they stumble across any other updates that mention anything to do with taking advantage of the iPhone 4.