I met with the guys from True Axis in the hall outside of the media lounge on the last day of E3. Having flown all the way from Australia, and dead tired from three days of non-stop video game insanity, they let us in on their plans for the future of Jet Car Stunts [$1.99 / Free], its sequel, and a tilt-controlled sidescrolling shooter, Space Tripper.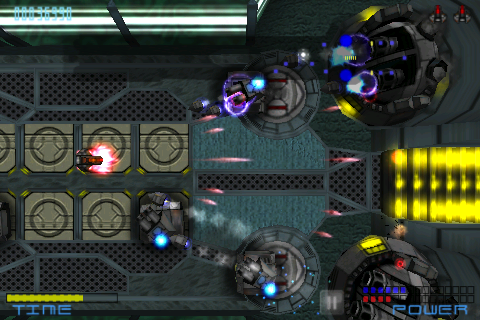 Space Tripper is a port of the PC/Mac game with the same title by PomPom Games. True Axis have taken this game filled with bullets, enemies, lasers, bosses, and all forms of other mayhem and turned it in to what they're calling "the most optimized iPhone game of all time." It's immediately evident that they've put tons of work in to this game, as much like Jet Car Stunts, the framerate of the game is incredibly fluid, even with tons of things going on.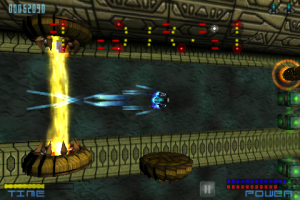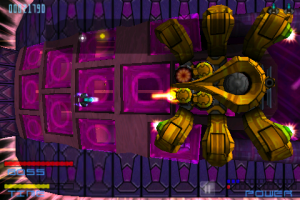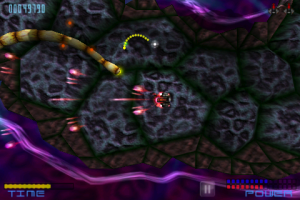 Controlled with the accelerometer, you tilt to move your ship and touching one side of the screen turns your ship around while the other changes weapons. Like any good shooter, there are times when your ship is absolutely surrounded by enemies and bullets, and as you can see in the following video, the bosses even fill up half the screen just like they're supposed to in a game like this.
While Space Tripper looked really awesome, True Axis is hard at work both in increasing the content available in Jet Car Stunts as well as putting together its sequel, Jet Car Stunts 2. Currently the sequel is little more than some concept images of the many cars they plan to have in the game. Everything from a monster truck looking vehicle with huge tires to a sports car with wings like a fighter jet will be included, and True Axis is hoping to make each car feel a little different. There are also plans for some kind of level editor, although no details have really been fleshed out yet.
A 26 level pack is coming to Jet Car Stunts very soon, and if you've been looking for an even greater challenge in the game, this DLC is going to be for you. The levels True Axis showed off included driving upside down, flinging around high-banked curves, and even a level with a crazy jump that required you to essentially bounced your car off airborne barricades like a jet powered pinball.
As mentioned, this level pack should be available any day now, and the sequel likely won't appear until next year. They're hoping to have Space Tripper released next month, and you can expect a review from us as soon as it hits the App Store.