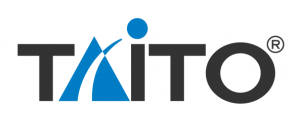 This afternoon I met with the guys from Taito outside of the west hall of E3. Unsurprisingly, they have quite a bit on their plate right now both between updating their existing games, releasing new ones, and promoting an odd array of Space Invader themed utilities. Originally I was rather confused, both wondering why Taito would release these utilities and who would download them… Then I realized exactly who would download them– The army of people with severe Space Invader fetishes like our own Blake Patterson.
These utilities all have been done before, but never with a Space Invaders theme. They're all free, and the calculator is actually pretty cool with various easter eggs if whatever you're calculating results in certain special numbers such as 1978, 41, and 10 others. They all include various advertisements for Taito games, and there is a 99¢ version of the calculator that strips these ads.
Gardening Mama is in the works, an iPhone port of an existing Nintendo DS game. Just like Cooking Mama [$6.99 / Free], Gardening Mama will use the touch and tilt interfaces of the device to plant and cultivate various plant life instead of cooking. All we need now is a way to hook the two games together so you can cook in Cooking Mama with the ingredients you grow in Gardening Mama. Gardening Mama is still in development, but they expect it to be released later this summer.
Space Invaders HD is scheduled for release in July, and is going to be the classic game of Space Invaders redone for the iPad. It's a little hard to not roll your eyes at a "HD" version of a retro game like this, but they've actually done quite a bit to make the game really cool. Most notably is a single device two-player mode that works just like the cocktail table arcade machines, with players taking turns and the screen orientation switching just like back in the day.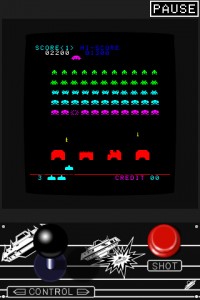 Taito is using Space Invaders HD to test the waters before determining what else to do with the iPad, but not having "HD" versions of their existing games shouldn't dissuade you from checking them out on your iPad. The pixel art used in their iPhone games all look great with the iPad's scaling.
The next retro classic Taito is bringing to the App Store is Bubble Bobble, and I doubt I'm alone in hoping this game gets the same amazing treatment as Space Invaders did in Space Invaders Infinity Gene [$4.99]. Today all they were able to show is a basic demo of the game running with touch controls, but they assured me that Bubble Bobble for the iPhone would feature both a "retro" mode, and a new game mode they weren't willing to talk any specifics beyond telling me to not "expect something just like the original."
Moving on to game updates, Taito is committed to updating their popular games, both either through free updates or via in-app purchases. Cooking Mama has already had a few updates with new recipes, and there are even more coming. Taito is even debating recipe packs, potentially with seasonal or holiday themes.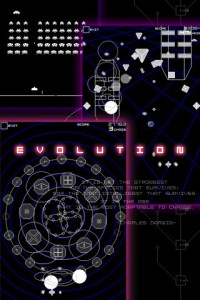 Space Invaders Infinity Gene is getting a huge update, with both free and paid components. Everyone who owns the game will get access to a new ship, and the ability to turn the game sideways to shift the perspective in to a horizontal shooter. In-app purchases will be available to unlock different themes for the game.
These themes include Darius, Metal Black, and Night Striker. Each theme comes with their own unique ships, bosses, and remixed music that any fans of the original games should instantly recognize. Taito hopes the update will land on the App Store sometime next month.
As I mentioned before, they've got quite a bit in the works at Taito, and it's hard to not look forward to their future efforts on the platform especially with how great some of their recent releases have been– Especially Space Invaders Infinity Gene.