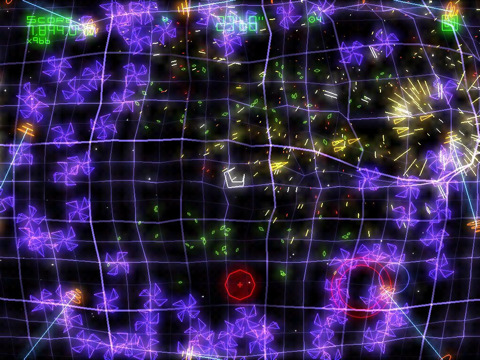 Apple has started to reveal the iPad apps in the App Store. While we have reported on many of the upcoming releases, one surprise release from Activision is an official Geometry Wars title called Geometry Wars: Touch.
Geometry Wars™: Touch utilizes higher graphics and faster processing to enhance the game experience and immerse players deeper into non-stop shooter pandemonium. This is sure to be the must have game for the iPad.
In addition to the six original Geometry Wars gameplay modes: Deadline, King, Evolved, Pacifism, Waves and Sequence, Geometry Wars: Touch has a brand new mode called Titans! which is exclusive to iPad.
While you can purchase iPad apps now, they won't do you any good until the iPad launches. The iPad launches on Sat, April 3rd.
App Store Link: Geometry Wars: Touch, $9.99