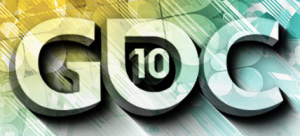 We've arrived in San Francisco for the 2010 Game Developer's Conference. This year's event includes a two day iPhone summit which should attract many iPhone developers from around the world.
GDC also includes the usual other game related activities, booths and announcements. The IGF mobile finalists will be on demo with a final award ceremony later this week.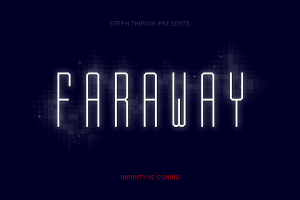 One interesting pre-announcement we were sent was from Steph Thirion, the creator of Eliss. Thirion will be introducing his next game Faraway at GDC.
Like Eliss, Faraway is an original concept, and is set in space, but the new game drastically increases the scale of the play area. While Eliss was about planets and space management in sectors, Faraway will be about constellations and infinite space travel.
Faraway will be one of six "one button games" that will be featured at Gamma 4 on Wednesday.
We expect there to be an avalanche of iPhone news coming throughout this week. If you are an iPhone developer in the area, come to the IUGO iPhone Developer Party which we are co-sponsoring. Or track us down via twitter (@arnoldkim, @hodapp, @blakespot) for after hour events.
The party is on Wednesday, March 10, 8pm in the Marriott Lobby Bar, right across the road from Moscone Center West. Drinks sponsored by Team Phobic, Touch Arcade, Venan Entertainment and IUGO.