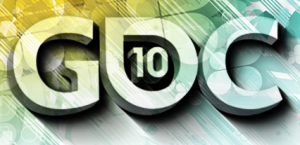 TouchArcade will be attending the Game Developer's Conference in San Francisco from March 9-13th. If you're a developer who wants to meet up and show us your upcoming games, please email us to set a time.
If you just want to say hi and grab a drink, we'll be at the IUGO Developer gathering on Wednesday, March 10th starting at 8pm. It will be held at the Marriott Lobby Bar. Free drinks while they last. It should be a fun time. Last year we met and hung out with IUGO, Imangi, Steph Thirion (Eliss), Firemint, Bolt Creative and many many others. Drinks will be sponsored by Team Phobic, TouchArcade, and IUGO.
Finally, we are looking for writer in the San Francisco area. If you are an avid iPhone gamer, live in the San Francisco area, and would be available to meet for an interview at GDC, please send us your resume. Previous writing experience preferred. Depending on candidate, will consider anywhere from freelance to fulltime.
You can also follow us on twitter (@hodapp, @arnoldkim, @blakespot) to keep up with our whereabouts at GDC.