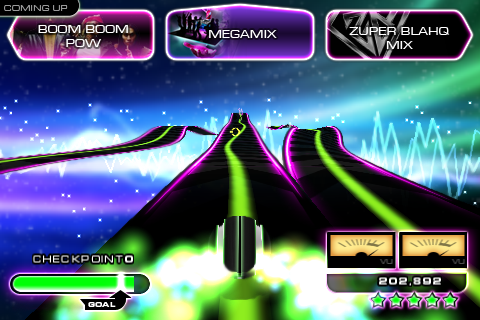 Tapulous announced today that their much anticipated musical racer will debut in the App Store on February 8th. They've also released a new teaser video featuring music from the Black Eyed Peas.
We first heard of Riddim Ribbon back in September when the game was previewed at Apple's media event.
The game puts you in the role of the DJ as you race down a ribbon. Your job is to follow the groove as best you can using tilt controls. You can choose to remix your songs by choosing different paths on the ribbon.