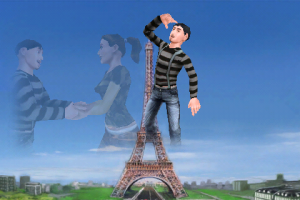 To say that The Sims series of games have been successful would be a massive understatement. The original PC version was the best selling PC game of all time, and the ridiculous amount of expansions and sequels all were remarkably successful as well. The iPhone game, The Sims 3 [App Store] rocketed up to the #1 top selling paid app on the App Store almost instantly following its release, and stayed there for quite some time.
EA hopes to duplicate that success with the upcoming pseudo-sequel The Sims 3 World Adventures. In the game, you'll be able to travel to three locations: "Al Simhara" in Egypt, "Champs Les Sims" in France, and "Shang SimLa" in China. Along with new personas, careers, and quests you will also have 52 new goals to achieve as well as 4 new mini-games to play with your sim.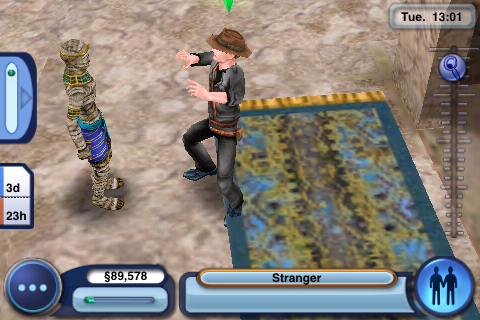 Of course World Adventures also comes loaded with new clothes, furniture, and face types for you to choose when customizing your sim, and if you've purchased DLC in The Sims 3, you will be able to transfer those purchases to this game. On top of that, you will be able to import and export your characters between both games on your iPhone.
Last, but certainly not least, The Sims 3 World Adventures will feature musical accompaniment of popular songs sang in "Simlish". LeAnn Rimes is the only artist that EA has specifically mentioned so far, and you can hear her song sung sim-style here.
EA isn't ready to discuss release dates yet, but we will post more information (and hopefully more "Simlish" songs) as we receive it.