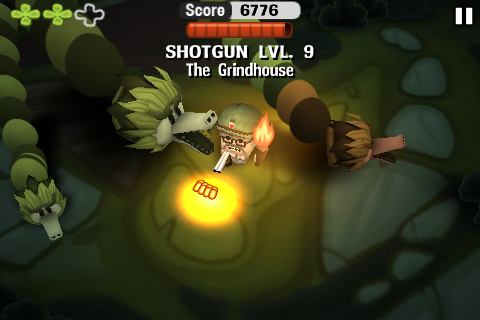 Mountain Sheep has prepped Episode 3 of Minigore to be submitted this week. This 3rd episode finally adds a number of long promised upgrades and playable characters, each with their own health stages and unique beast modes. These include:
Jerry Gore – John Gore's elderly uncle, features voice acting by Arin "Egoraptor" Hanson
Enviro-Bear – first cross-promotion character from Justin Smith's Enviro-Bear 2010
Xmas Gore – John Gore wearing a Christmas costume and a bigger belly
Evan Hsu – Minigore tagline winner Evan Hsu
Sensei Evan – Grand prize of the unlockable characters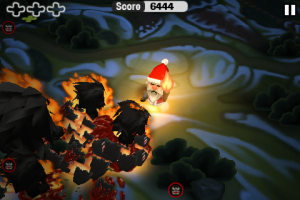 They've also offered 2 downloadable content characters including Santa and Kid Gore which use the Snowy Christmas version of the level. The new game requires you to unlock the additional characters by converting kills into a form of currency. Generate enough kills and you will be able to upgrade to the next character.
The game also introduces a night mode during which all the furries turn into speed flaming furries as well as a boss enemy called Wormwolf. Weapons now include Beast mode, shotgun and grenade launcher and each can be upgraded by 10 levels.
For example: Grenade launcher level 1 shoots one grenade, it could be classified as a precision weapon. Level 10 grenade launcher shoots several grenades to various directions and distances and it's more like a carpet bomb.
The following video shows day/night modes, Wormwolf as well as a few of the different characters.
Mountain Sheep is apparently taking these guest character appearances seriously and provided this teaser for a character coming in Episode 4:
They hope for Episode 3 to be out by Christmas and will be a free update for existing customers.
App Store Link: Minigore,$0.99