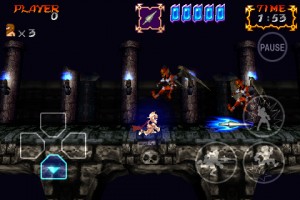 Capcom release the iPhone version of their long running Ghosts 'n Goblins franchise with the "Gold Knights" edition today.
Developer description of the game includes:
Brilliant 3D graphics and classic platform action!
For the first time, play as two different heroes each with a unique play style.
Master six different weapons per character and power up each weapon with magic.
Destroy treasure chests to uncover weapons and more powerful suits of armor.
Further customize your Ghosts 'N Goblins experience with DLC.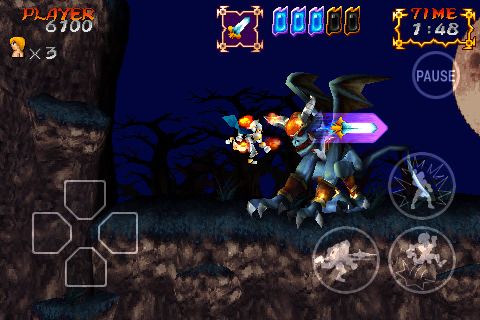 The game is on launch sale for $2.99 until November 23rd. The game also offers additional "cheat" power-ups and extras that can be purchased for $0.99 a piece. These add ons include:
Unlimited Lives
Increase the attack power of Arthur's weapons
Increase the rapid fire and superiority of Lancelot's weapons
Use of magic regardless of armor's condition, increase magic's power and decreases charging time
Increases durability of all armors
Makes enemies weaker and removes all magicians and traps in the stage
The use of any of these extras prevents you from being ranked in the local high scores.
Early impressions are being collected in our forums. We'll post detailed impressions and a video in time.
App Store Link: Ghosts'n Goblins Gold Knights, $2.99