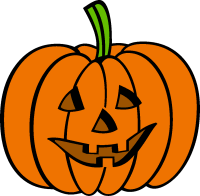 Turns out the guys at Ezone aren't the only one celebrating the holiday by cutting the price of their games. There's an amazing amount of games that are seeing significant price reductions for the weekend. If you've been waiting for any of these games, here's your chance!
Rock Band, $6.99 (Originally $9.99) – EA's latest rhythm game should need no introduction. 20 songs are included, along with a whole in-game store filled with other song packs that sell for 99¢ a pop. Play as any of the four band positions, each with a different melody to tap out on the iPhone screen.
Tap Star, 99¢ (Originally $4.99) – Another rhythm game for the iPhone, providing similar gameplay as the others… But this one not only includes a song by RUN DMC, but also "Carry On My Wayward Son" by Kansas. (Lighter not included.)
Haunted 3D Rollercoaster Rush, 99¢ (Originally $1.99) – Digital Chocolate's tilt controlled rollercoaster game comes with 40 different Halloween themed tracks and a ton of unlockables.
Derek Jeter Real Baseball, 99¢ (Originally $4.99) – While there were a few things we weren't crazy about in Gameloft's latest sports title starring the one and only Derek Jeter, 99¢ is hard to pass up for a 3D baseball game with this many in-game options and play modes.
Robocalypse – Mobile Mayhem, 99¢ (Originally $1.99)- A popular game for the Nintendo DS, this fantastic port is enhanced for the iPhone and comes loaded with surprisingly awesome online multiplayer. Highly recommended.
iDracula – Undead Awakening, 99¢ (Originally $2.99) – Once again back to 99¢, this dual stick shooter is still one of the best available on the platform. It's been out for quite some time now and has had some substantial content updates. If you don't own iDracula yet, now is a great time to get on board the undead slaying train.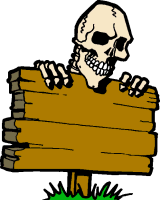 Nick Chase: A Detective Story, 99¢ (Originally $4.99) – While some gameplay elements kept us from fully endorsing this game when it was first released earlier this month, the presentation is one of the best I've seen in a hidden object game. Well worth 99¢ just to experience the attention to detail and comic book style plot progression.
Sentinel 2: Earth Defense, 99¢ (Originally $2.99) – If you're a tower defense fan and somehow don't own this game already, please take this opportunity to download it. Sentinel 2 is even better than the original and is still one of my favorite tower defense games.
Tap-Fu, $1.99 (Originally $3.99) – A fun and casual side scrolling beat 'em up with an interesting gesture-based control system. 2.5D graphics and high quality animations make for a very impressive visual experience, even though the gameplay can be somewhat repetitive.
Blades of Fury, $4.99 (Originally $6.99) – Gameloft's take on Soul Calibur, Blades of Fury works remarkably well with the on-screen controls and has character models and graphics that look great.
Orbital, 99¢ (Originally $2.99) – Launch orbs in to the game field to collide with other orbs. Each orb must be hit the displayed number of times to clear it off the board. The gameplay is fun and the amount of graphical flare in the game make Orbital one of the coolest looking casual games out there.
Aside from all these games that went on sale, there's also a ton of games worth checking out that recently went free for a limited time:
These are just a selection of the many games currently on sale or free. For a complete listing, check AppShopper's list of games with price changes. All the prices are current as of this posting, but given the nature of sales on the App Store, they all could change at any time so snatch whatever you've been looking at quickly.