Konami released screenshots from their upcoming kart racer Krazy Kart Racing due for release in August. The game was announced Wednesday at GamersCon.
Using the traditional third-person view, players guide their chosen character around the laps, using whatever they can to steal an advantage over their CPU or multi-player rivals. Nitro boosts can give a welcome burst of speed, while a wide range of extras that can be picked up during the race and can be used to slow down opposing karts.
The game was said to be due a couple of days ago but is reportedly held up in the approval queue according to Pocketgamer.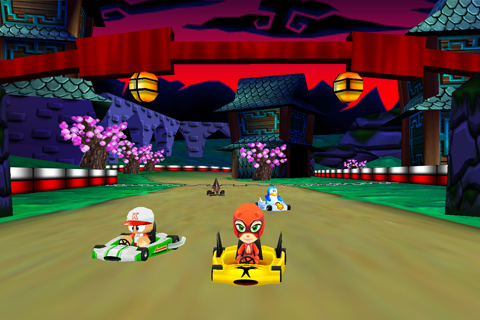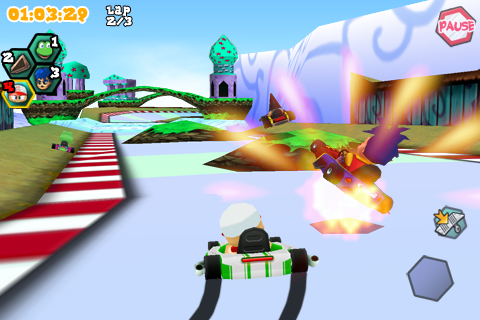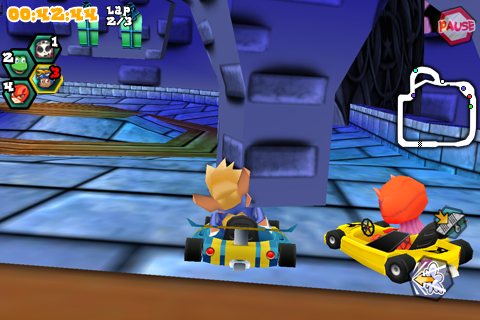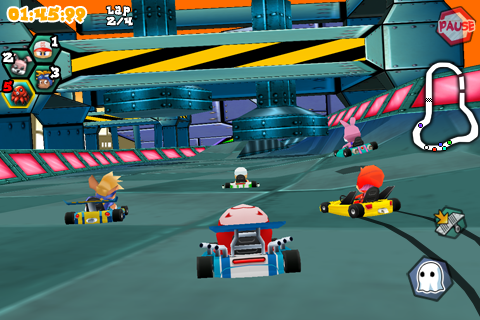 It appears kart racing is going to get competitive again. Gameloft also revealed at GamesCon that they have a kart racer in the works called Shrek Kart, but won't be launching until September.
Thanks diabolus