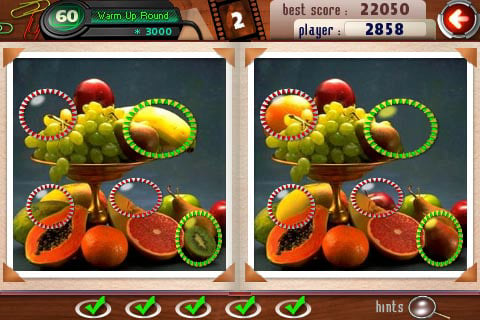 For various reasons the "spot the difference" game genre has taken off on the App Store. These games involve looking at two nearly identical photographs and tapping on the areas of difference. It's a simple game but well suited to the iPhone's touch screen.
We've tried a variety of these games over the past few months, and most have them have been pretty disappointing. Photo Spot [$0.99, Lite] was probably one of the best ones available and came out back in Febraury. However, a new contender called What's the Difference [$1.99] was recently highlighted by longtime forum member Carlos-SZ and highly recommended — and we can see why.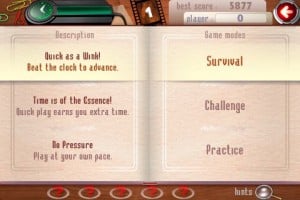 JVL's entry into this field offers great production value, a variety of modes, a library of 500 photos and even a global high score system.
The game offers both timed (Challenge and Survival) modes as well as a more relaxed Practice mode. Taps on the wrong areas during Challenge and Survival modes incur a time penalty to prevent random guessing High scores are synced to a central server so you can see Daily, Weekly and Champs (all time) score.
If you've been considering a photo comparison game, What's the Difference seems to be one of the best ones available with a variety of gameplay modes and relatively large library of photos.
App Store Link: What's the Difference, $1.99