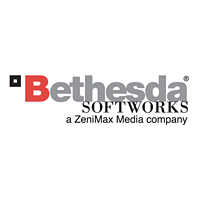 The big industry news that came out today was the acquisition of id Software by ZeniMax Media. ZeniMax is the parent company of Bethesda Softworks who is notably responsible for Fallout 3. id Software, of course, has been responsible for the Wolfenstein, Doom and Quake franchises.
The press release insists that operations at id Software will continue as usual:
id Software will continue to operate as a studio under the direction of its founder, John Carmack. No changes will be made in the operations of id Software in the development of its games. All the principals at id Software have signed long-term employment contracts, assuring they will continue in their roles developing games at the studio.
The news likely doesn't directly impact the iPhone scene significantly but is notable as id's John Carmack has been a strong proponent of the iPhone platform for gaming. id Software had also worked on the upcoming iPhone-specific Doom Resurrection title alongside Escalation Studios. Meanwhile, ZeniMax has had it's hand in some early iPhone titles through it's mobile studio Vir2l.
Bethesda Softworks game director and executive producer Todd Howard admitted to Joystiq that they have been experimenting with versions of Fallout 3 for the iPhone.
"We've looked into those things, we just haven't found the thing that supports the brand well. I wouldn't be surprised if it does happen one day. The iPhone versions that we've designed and said 'Ehh, we don't think we're going to do that right now,' there are … there are a lot of them."
Howard also happens to be a big fan of the iPhone and revealed in an interview that he's addicted to his iPhone and gets a game for it every few days. In the interview, he even reveals that Touch Arcade is a website that he visits every day (Hi Todd.)