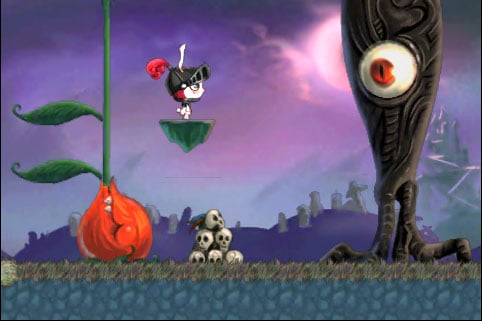 BlackSmithGames recently announced their first iPhone and iPod Touch game called Plushed. They describe it as a platformer with unique gameplay.
What happens when the fairytale world of a cute little girl turns into a cursed kingdom where she is queen? Her favorite plushie sets out to save her, of course. Guiding her loyal plush through several haunted meadows and creepy castles, you must use your wits to bring down the Evil voodoo mouse and his army of wacky minions! It' simple; get to the castle, save the princess. You've seen it before, but not like this. PLUSHED! The adventures of the reluctant bunny knight
The game is said to include over 20 different characters and 9 large levels and 3 world bosses. Plushed is also said to have been designed specifically for the iPhone and iPod Touch and uses the touch controls and accelerometer for gameplay.
Control different items with your finger or by shaking your iPhone to attract enemies, defeat level bosses, to solve tasks and to do many other exciting things.
While it's hard to tell much of the gameplay itself based on screenshots alone, the artwork alone looks great and we have high hopes for the game itself.
Blacksmith games is holding a
promotion
to increase their
twitter followers
by linking the launch price of the game to the number of followers they have (more followers -> lower launch price).