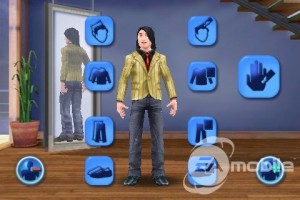 IntoMobile managed to get some video footage of EA's upcoming iPhone Sims 3 in action.
We were surprised by the game's playability and the smooth 3D graphics (using an iPod Touch for demo purposes). All menus and navigation controls are incredibly intuitive – you flip through menus and scroll down lists with a flick of the finger. And, without being briefed on in-game controls, we managed to find our way through the Sims' world with little trouble. The Sims 3's iPhone-optimized UI is a testament to EA Mobile's devotion to iPhone gaming.
Sims 3 is said to take full advantage of the iPhone's 3D graphics capabilities with 3D world panning, tilting and rotation.
The game will be released on June 2nd.
Thanks qasim