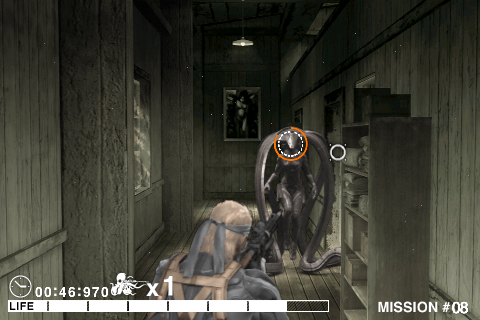 Late last week we posted a batch of new Metal Gear Solid Touch screenshots put out by Konami in their leadup to the game's launch later this month.  Today the company has released another group of photos from the upcoming game.
In Metal Gear Solid Touch, players join forces with Old Snake as he battles the money-driven mercenaries of Private Military Companies (PMCs), Haven Troopers, Gekko, and the beautiful yet terrifying bosses of the B&B Corps. This commercial warfare adventure follows Old Snake across the Middle East, South America, Eastern Europe, and Shadow Moses as he depletes his enemies' stamina with various short-range and long-range weapons
The gallery is shown below (click thumbnails for a closer look).