New member of the Ngmoco team, Stephanie, sent out a tweet tonight that should give tower defense fans something to look forward to.
Hey, I'm Stephanie a brand-new ngmofo and loving it! I wanted to start sharing some cool pics of the games I'm working on right now and totally had to kick it off with Star Defense.

3D worlds + tower defense action = happiness 🙂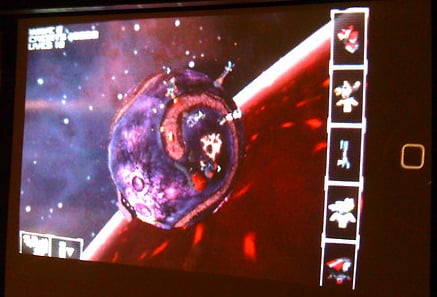 Along with her tweet, Stephanie pointed to a single screenshot of Star Defense in action.  That's about all we've got right now, but stay tuned for more on this.