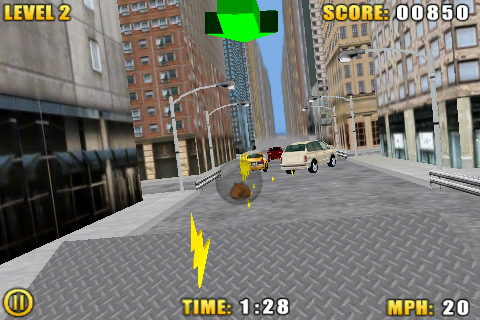 Disney has released a free game called RhinoBall [App Store] for the iPhone and iPod Touch as a promo for their upcoming animated film Bolt.
The game is an accelerometer based game in which you control the character of Rhino (a hamster in a ball) to find Bolt (a dog). Naturally, you tilt your iPhone to collect the lightning bolts as you race to the end of the level. The game is somewhat simple, but does serve as a good tie in to the movie.
It's a fun diversion with some amusing clip scenes, though be warned that the clip scenes + trailers bring this app up to a chunky 94.4MB size.