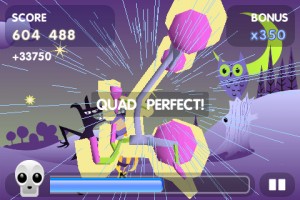 Secret Exit's Spin game [App Store] appeared in the app store tonight.
Spin is a shape matching puzzle game that makes good use of the iPhone's multi-touch interface to spin 3D objects around in order to match it up with the silhouette shown.
Secret Exit is a small indie developer located in Helsinki, Finland. The team of five is an eclectic mix of developers with backgrounds in the demoscene, mobile gaming, and mainstream PC gaming.
We've already been able to spend some time with the game and found it to be an enjoyable experience. 3D rotation is accomplished using left/right and two-finger rotate gestures: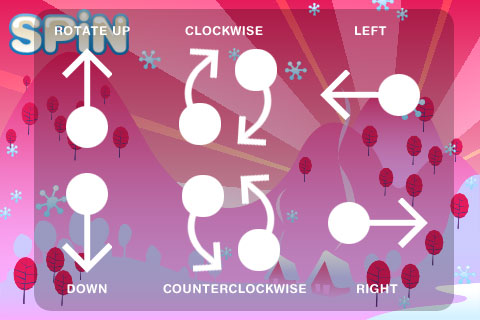 The game offers the following features, and carries a very polished style and soundtrack:
· 10 difficulty levels with 100 stages
· 11th difficulty level for the insane
· Unlockable trophy objects
· 3 different game modes
· 100 different 3D objects
This developer video is an accurate representation of the game (complete with the same soundtrack).
While the game adds unlockable trophies to mark your accomplishments, I found the Minute Rush mode to be a fun exercise in which you simply try run through as many shapes as you can with in a minute time frame. The developer also provides a detailed explanation of the ramp up of difficulty found in the normal levels.
Matching each silhouette is a curiously satisfying experience, and the less moves you take to get there improves your score. As a plot-less experience, this game provides a more "casual" gaming experience, offering you a fun distraction when you have to some time to kill.
App Store Link: Spin, $4.99