While we wait for the official iTunes App store to launch in late June, I thought I'd highlight some of the better web-based games that have emerged since the iPhone's launch.
Popcap ported their popular Bejeweled game to the iPhone and is accessible by pointing your iPhone/iPod Touch's browser to Popcap.com.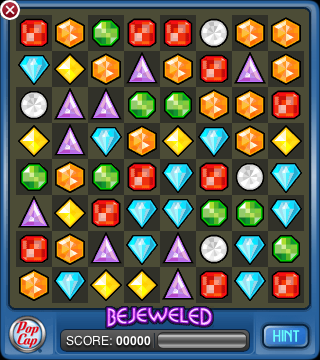 The game works reasonably well over an EDGE connection and can be a good way to pass some time. The gameplay is simple: use your finger to swap adjacent jewels in order to line up 3 or more of the same color.