While I'm still waiting for a few games from my list of games I'd like to see hit iOS, I'm super happy that Witch Beam's narrative puzzler Unpacking ($9.99) has gotten an excellent conversion on iOS through Humble Games. Over the last week or so, I've been replaying Unpacking on iPhone, iPad, Switch, Steam Deck, and Xbox to see how I feel about the game over a year since it launched, how the iOS version plays, and more. It has been interesting to revisit the game and narrative of Unpacking with its iOS release and the added perspective of helping a family member move and unpack recently.
Your aim in Unpacking, as the name suggests, is unpacking and arranging various objects. You experience someone's life through different stages with a narrative that slowly unfolds through objects, locations, and puzzles. Don't expect a traditional story here though. Unpacking will take you about 3 or 4 hours to play depending on how good you are at positioning and placing objects. If you ever get stuck, you can enable an accessibility option to let you place objects anywhere. This removes the puzzle aspect of Unpacking, but is there as an option. It was fun seeing specific objects change over time, and also learning how you should arrange things, because I definitely have been organizing some items wrongly if Unpacking is to be believed.
These items are all in boxes, and Unpacking grows more complex giving you different rooms and more kinds of objects to place. As a zen experience, Unpacking nails everything, but I found myself confused for the specific placement for some objects. When you finish, these objects will glow telling you that they need to be placed somewhere else. This leads to trial and error, and is the only actual gameplay element of Unpacking that I didn't like.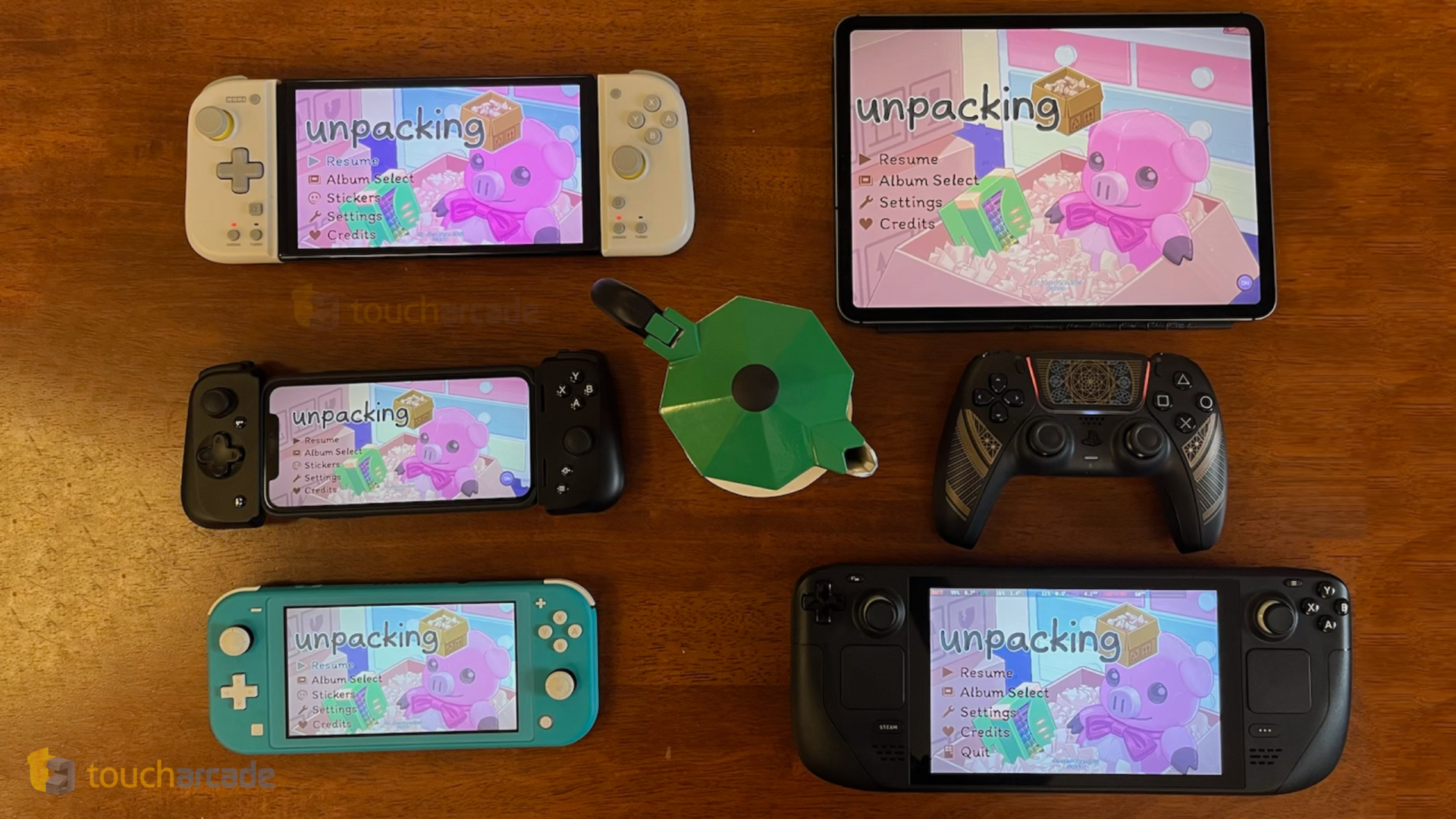 When I first played Unpacking, I used a combination of touch and button controls. I loved it on Switch, but it felt like a game that would shine on iPad. Fast forward to today, Unpacking is available on iOS and Android at half the price of the console and PC versions. The developers of the port have done a fantastic job, but there are a few issues right now on mobile, less so on iPad.
Unpacking supports full touch controls and controllers on iOS. I used my Razer Kishi V2 on iPhone 11 and had a great time with Unpacking. Playing with touch controls isn't an amazing experience on my iPhone 11 though. It is better on iPhone 14 Plus. On iPad, Unpacking feels right at home. The visuals are gorgeous on my iPad Pro, and it even supports controllers with correct button prompts. When I used my DualSense controller, it automatically swapped to showing me PlayStation button prompts. I have no complaints with the iPad version's interface.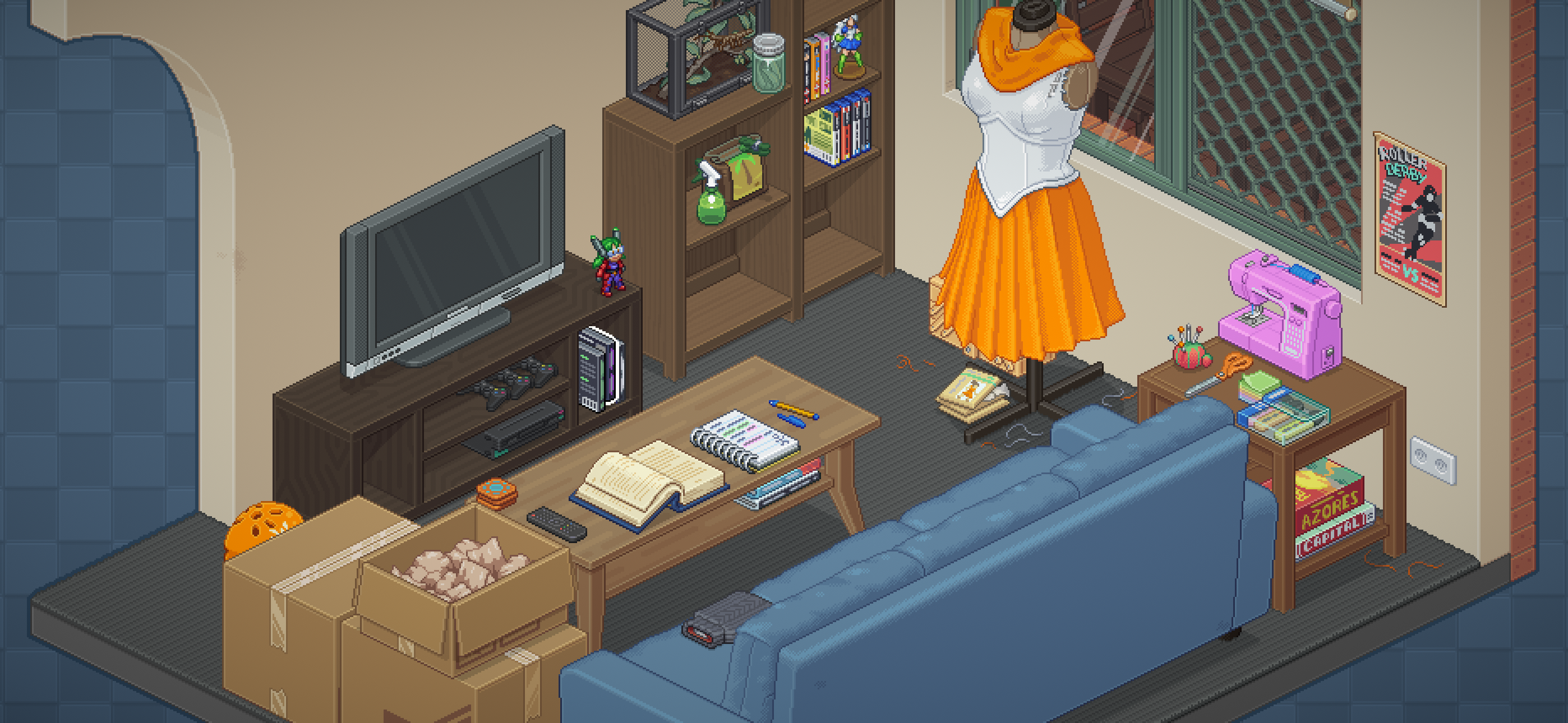 Unpacking on iOS has a lower frame rate than the console versions, but it isn't a dealbreaker. I am disappointed to not see support for 120hz like the PC version has or even a locked 60fps option on modern iOS devices. When it comes to controls and the interface, mouse and touch are the best ways to play Unpacking. I would only use a controller with an analog stick to move the cursor as a last resort option or if you're playing on your phone with a Backbone or Kishi controller.
The iPhone version even has a vibration option that uses haptics. They are very well implemented. Barring that, you can increase the touch target for icons to make it easier to play on iPhone. Unpacking isn't a long game, but I would've still liked to have cloud saves using iCloud on iOS.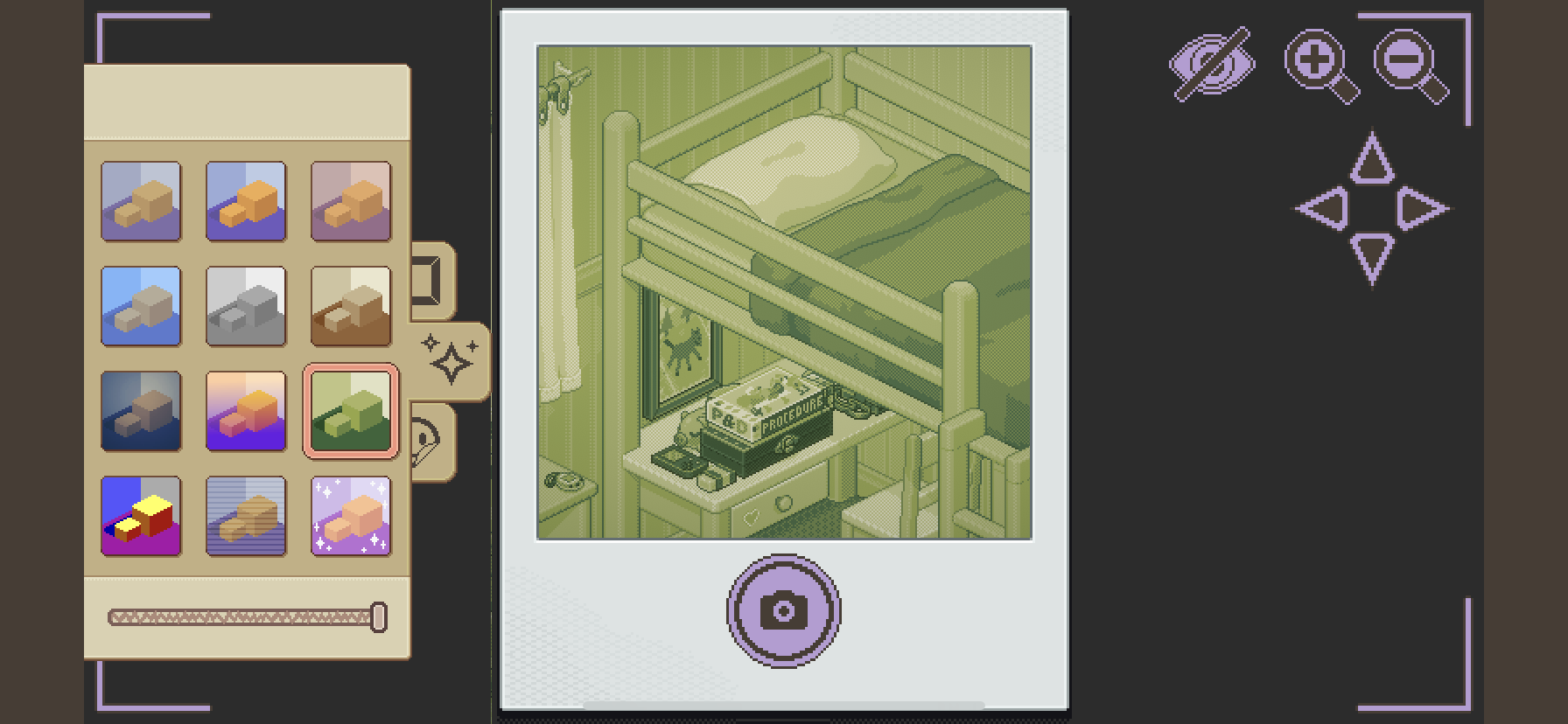 Having played Unpacking on Nintendo Switch, PC, and Xbox before the iOS version, it is hard to find fault with the latter barring the lack of iCloud save support. The asking price being half of other platforms and such an excellent conversion definitely makes it an easier recommendation. I already loved the storytelling, relaxing gameplay, gorgeous visuals, and soundtrack in Unpacking, but it has found a new home on iOS and shines on the plattform. I hope the developers can add a higher frame rate option, but I have nothing bad to say about Unpacking barring that. If you held off on the PC and console versions, Unpacking is essential on iPad.