Each and every day new mobile games are hitting the App Store, and so each week we put together a big old list of all the best new releases of the past seven days. Back in the day the App Store would showcase the same games for a week, and then refresh those features each Thursday. Because of that developers got into the habit of releasing their games throughout Wednesday or very early Thursday in order to hopefully get one of those coveted features spots. Nowadays the App Store refreshes constantly, so the need for everyone to release all on the same day has diminished. Still, we've kept our weekly Wednesday night format as for years that's the time people knew to check TouchArcade for the list of new games. And so without further ado please check out the full list of this week's new games below, and let us know in the comments section which games you'll be picking up!
---
Battle Hunters Zero (Free)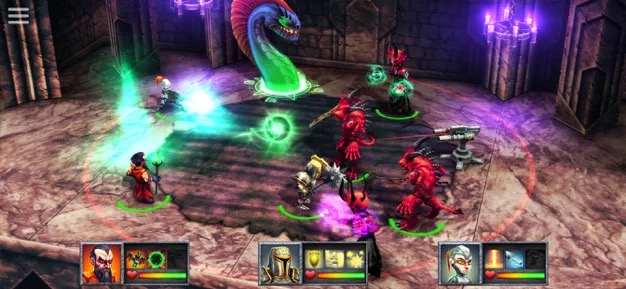 iTunes Description
The Kingdom is in danger, and the oldest and wisest wizard in the land is the only power holding a nameless villain at bay. Three heroes set out to find the Old One and aid him in his battle against this mysterious terror, with help from a host of powerful warriors who join the quest to defend the land.
Forum Thread: Battle Hunters Zero (by Phase Two Games)
---
Border Wars: Army Games (Free)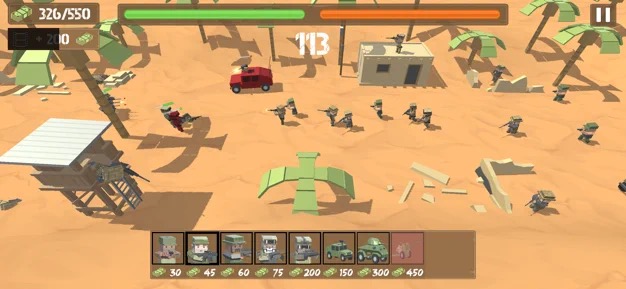 iTunes Description
Commander, you are needed to take control of your soldiers in the new army games. You are able to command troops ranging from pistol wielding units to snipers, tanks, machinegun jeeps and artillery. Inspired from some of the best military games on mobile which will challenge your skills in battle simulator.
Forum Thread: Border Wars: Army Games (by Faraz Ahmad Khan)
---
Castle War: Idle Island (Free)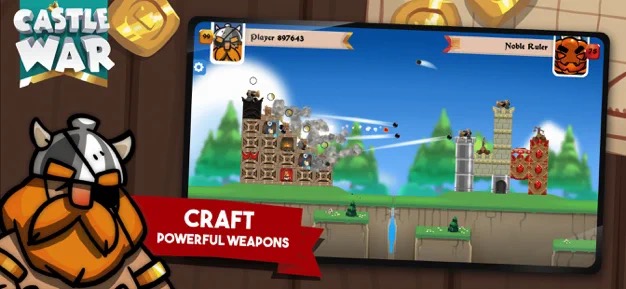 iTunes Description
Castle War : Idle Island is a Castle vs Castle battler in PvP.
Build towers, craft cannons, engage mages & mercenaries.

Rule your island, assign missions to your village. Build your Castle to fit your strategy, using the various offensive & defensive capabilities at your disposal.

Send your troops: Archers, swordmen and pikemen will lead the way to the gate of opponent's Castle.
Forum Thread: Castle War: Idle Island (by Plug In Digital)
---
Clicker Cats (Free)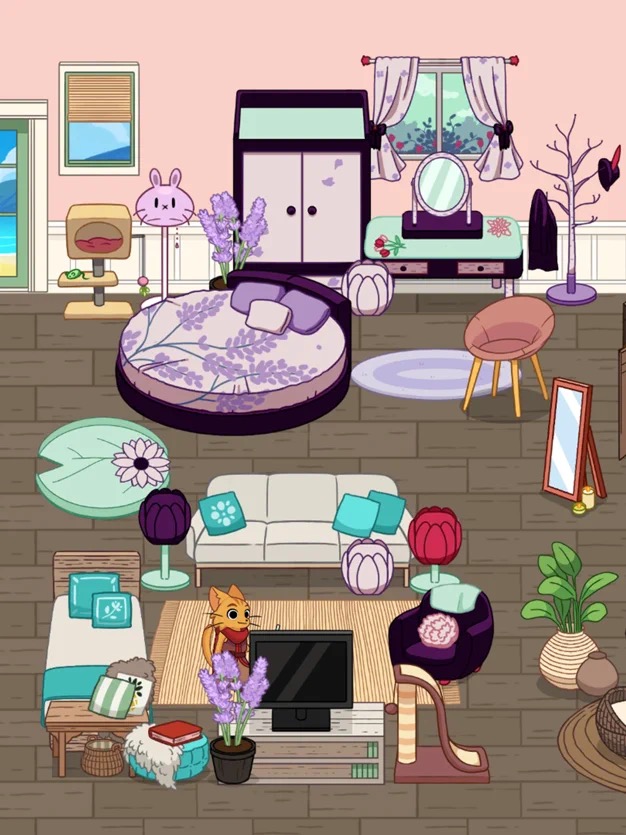 iTunes Description
Kit just inherited his grandma's tavern and wants to fix it so heroes from all around the world can rest and enjoy some quiet time between epic adventures!

Castle Cats is a relaxing RPG idle game where you send your heroes to quests to find new treasures for your tavern!

Play alone or in raids to defeat enemies and bosses and explore all dungeons from Dragonia.
Forum Thread: Clicker Cats (by Platonic Games)
---
Koukoug (Free)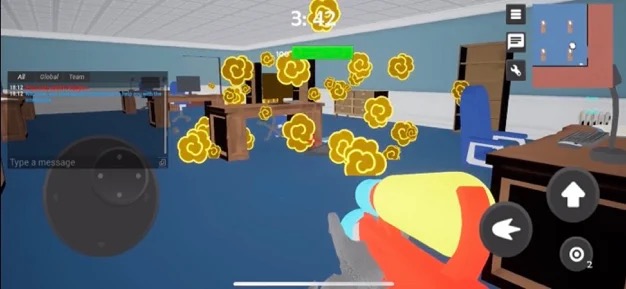 iTunes Description
Hide yourself from your opponents by embodying an element of the decor !

Koukoug is a PropHunt first-person mobile game.

Two teams compete: one has an allotted time at the start of the party in order to go and hide within the scenery while the other will have to take care of finding it in a limited time.
Do you think you've unmasked an opponent?
Forum Thread: Koukoug (by bleizyhouse)
---
Labyrinth City – Pierre the Maze Detective ($4.99)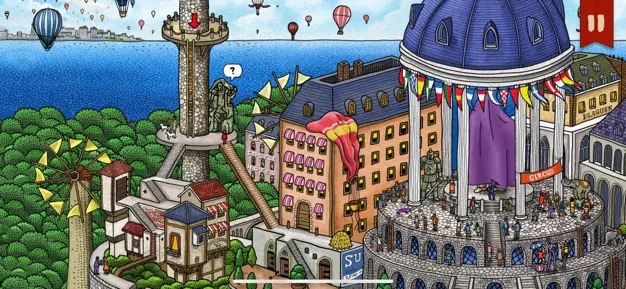 iTunes Description
Labyrinth City: Pierre the Maze Detective is an adventure puzzle game for children and adults alike! Adapted from the award-winning children's illustration book series by IC4DESIGN and developed by Darjeeling, Labyrinth City takes you on a trip through a fantastic world of underground cities, hot-air balloons, tree-tops and haunted houses. Find your way through each interactive maze, engage with colorful characters, explore hidden pathways, unlock pieces of clues and solve the mystery along the way.
Forum Thread: Labyrinth City – Pierre the Maze Detective (by Pixmain)
---
Last DNA (Free)
iTunes Description
Create Your Own Game and Then Fly!

Collect DNAs among asteroids and save extinct species.
Basic skills: Right and left flash, aim and fire.
Additional skills: Hook, shield, bouncing fire.
Forum Thread: Last DNA (by Mert Kalaylioglu)
---
Last Resort ACA NeoGeo ($3.99)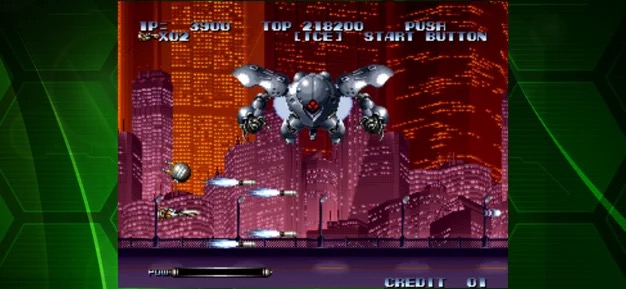 iTunes Description
LAST RESORT is a shoot 'em up game released by SNK in 1992.
Players can use weapons such as laser, homing, or grenades which can be powered up as many as three times, along with a "unit" that can nullify enemy bullets and attack foes.
Using these abilities and many other attacks players will fight in order to win the war between robots and humanity.
Forum Thread: Last Resort ACA NeoGeo (by SNK)
---
Nino's Island (Free)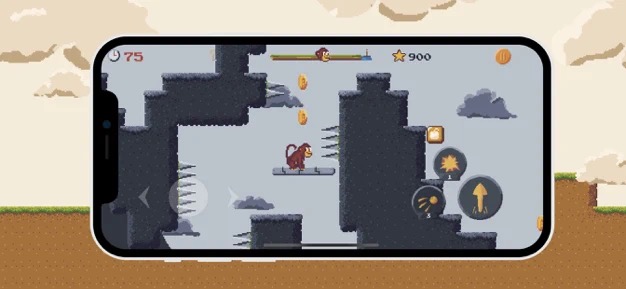 iTunes Description
Dive into the world of Nino! Run and jump with Nino from island to island, solving puzzles and finding the hidden keys!
Forum Thread: Nino's Island (by Marco Asbeck)
---
Ozwomp's Voyage (Free)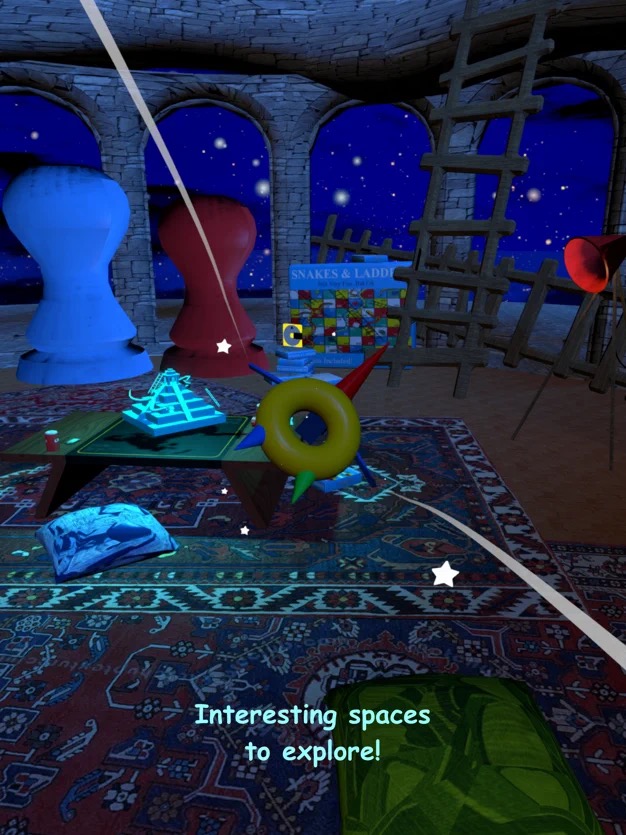 iTunes Description
Fly Ozwomp on a voyage through space and time! There are many wondrous things and interesting places to observe. Do not worry!!! No harm will come to you on this voyage!!

This is a meditative flying game that will appeal to those who enjoy exploring. As you go on this voyage I recommend you slow down and take in the sights and sounds.
Forum Thread: Ozwomp's Voyage (by Daniel Murray)
---
Pixel Shooter Infinity (Free)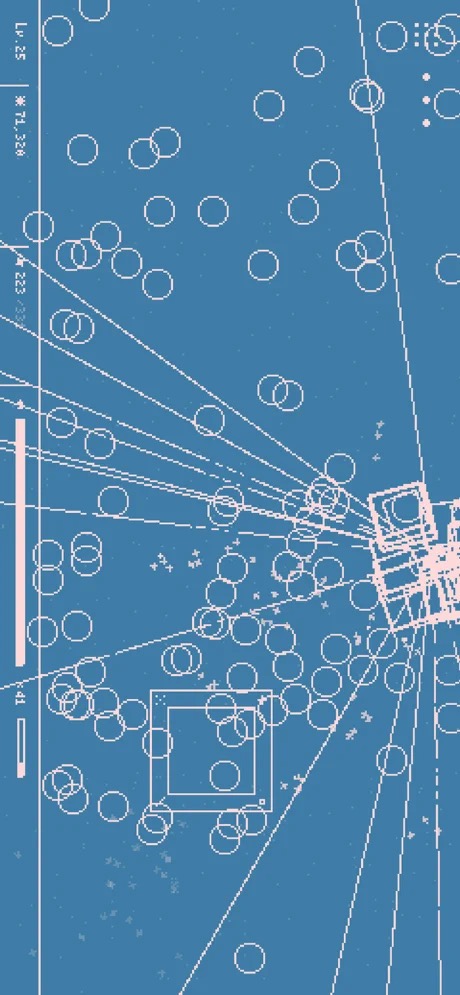 iTunes Description
A simple and exhilarating 2D shoot'em up game with minimalistic pixel art style.
Take control of an ever-improving space ship and take down a full of enemies.
With Apple Game Center support, you can compete with players from around the world!
Forum Thread: Pixel Shooter Infinity (by atrium games)
---
Puzzle Quest 3 (Free)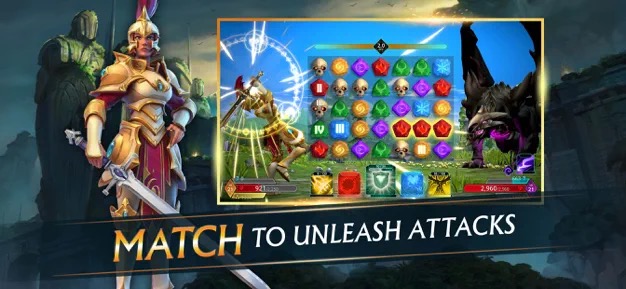 iTunes Description
Master strategic match-3 combat in Puzzle Quest 3, the all-new installment to the globally renowned puzzle-RPG franchise. Prepare yourself for an epic journey across Etheria, a dangerous fantasy realm filled with enemies to conquer and loyal allies to recruit.

Explore mythical dungeons, uncover valuable loot, and unlock epic gear as you embark on a brand-new epic storyline to become the next Puzzle Quest legend!
Forum Thread: Puzzle Quest 3 (by 505 Games, Inc)
---
Revolution Diabolique (Free)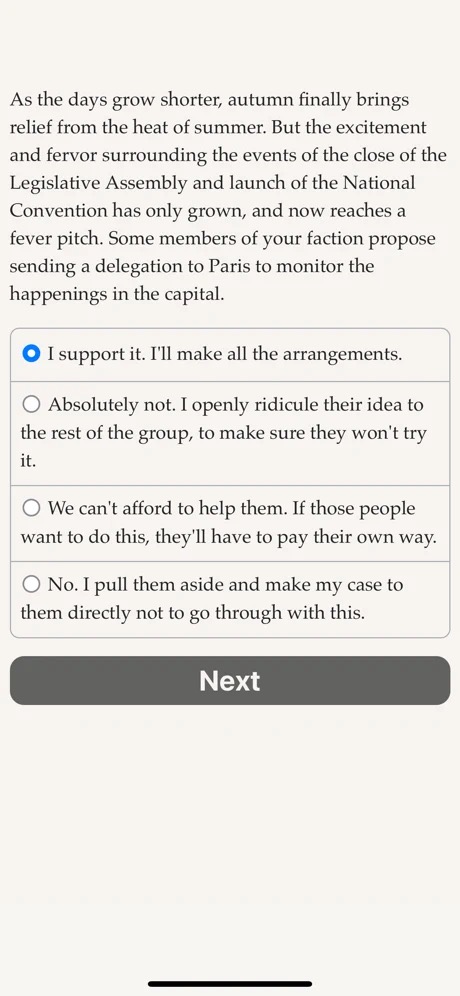 iTunes Description
"Révolution Diabolique" is a 425,000-word interactive dark fantasy novel by Chris Conley. It's entirely text-based, without graphics or sound effects, and fueled by the vast, unstoppable power of your imagination.

As a demonologist in eighteenth-century France, you study the world's most dangerous forbidden magic in the safety of your provincial estate. You can summon forth a breathtaking variety of demons: some creep subtly around your enemies to confuse and distract them; some appear as terrifying monsters; some guide you towards unlocking even deeper secrets of the universe.
Forum Thread: Revolution Diabolique (by Choice of Games)
---
Silent Dot ($1.99)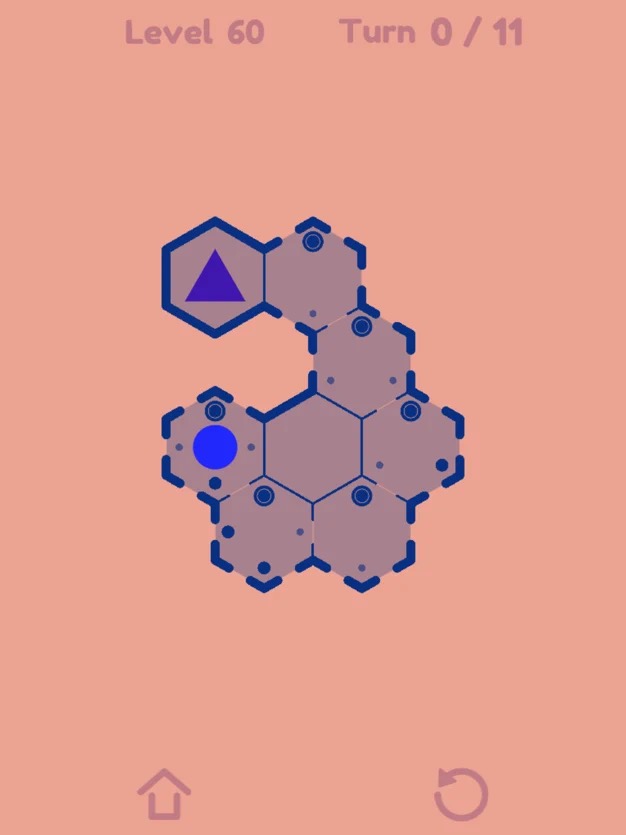 iTunes Description
Silent Dot is a minimalist puzzle game.

Move the dot in over 180 levels towards the triangle. Solve many fascinating puzzles. Easy to pick up, hard to master. A game for everyone who likes a good puzzle.
Forum Thread: Silent Dot (by Sander Vanhove)
---
TaiWord (Free)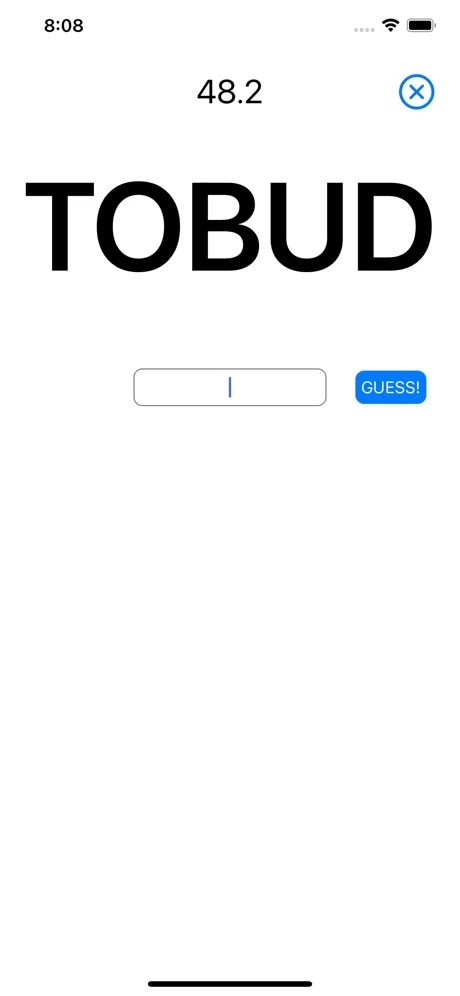 iTunes Description
Welcome to TaiWord. A fun daily word game!

Every day you must solve the 5 letter anagram, but you only have 60 seconds to get it right!

With two leaderboards see if you are fastest everyday or if you have the best TaiWord streak!

TaiWord is a fun way to train your brain but also learn new words with definitions for each word!
Forum Thread: TaiWord (by Taiwo Omisore)
---
Unreal Life ($6.99)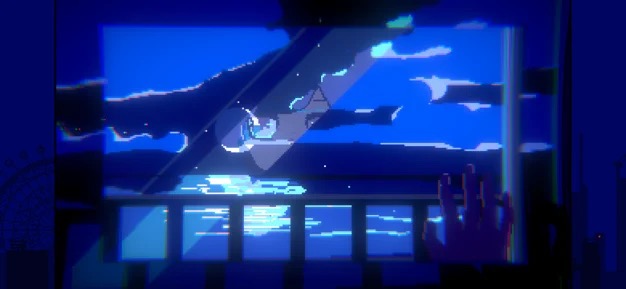 iTunes Description
Unreal Life, the popular indie game with such accolades as the "New Faces Award" from the Japan Media Arts Festival, is finally available on iPhone and iPad!

Let's travel a beautiful pixel-art world in the company of a talking traffic light.

This is one of the first titles from the indie game label "Yokaze", bringing you games that draw you in their world with their atmosphere and emotional experiences.
Forum Thread: Unreal Life (by room6)
---
Wordermind ($1.99)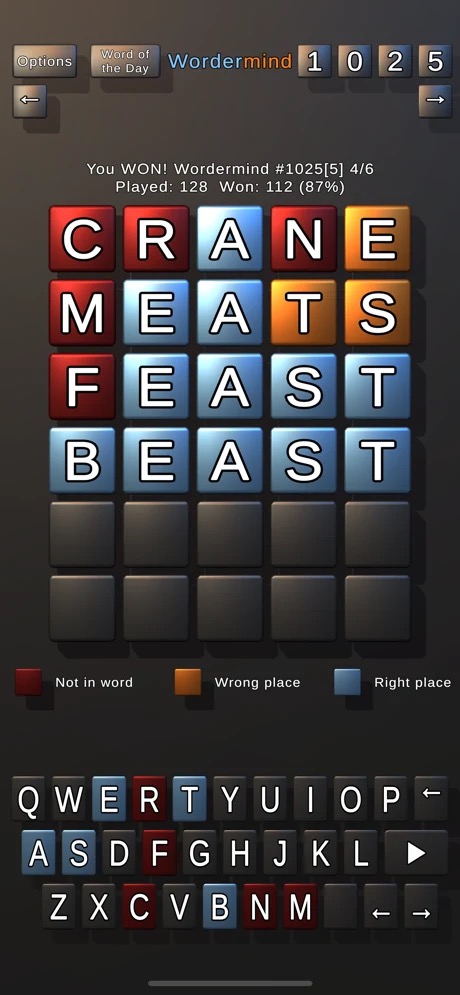 iTunes Description
Unlimited play with 4, 5 and 6 letter play modes — solve the Word of the Day and then keep playing for as long as you like!

Wordermind is a simple but mind-bending word guessing game.

Guess the word and you get clues as to which letters are in the word but in the wrong place, which are in the right place and which aren't even in the word. You only have six goes to get it right!
Forum Thread: Wordermind (by DemonStudios)
---