Space Marshals is one of my all-time favorite gaming series, not just on mobile but on any platform, so I was very excited when the third entry in the series Space Marshals 3 launched in November of last year. It was an easy choice for me to pick as Game of the Week back then. With this entry in the Space Marshals saga developer Pixelbite wanted to try something different with the pay model by releasing the game episodically. This allowed people to buy the game a little bit at a time if they wanted, and also gave Pixelbite more time and funding to continue working on the game.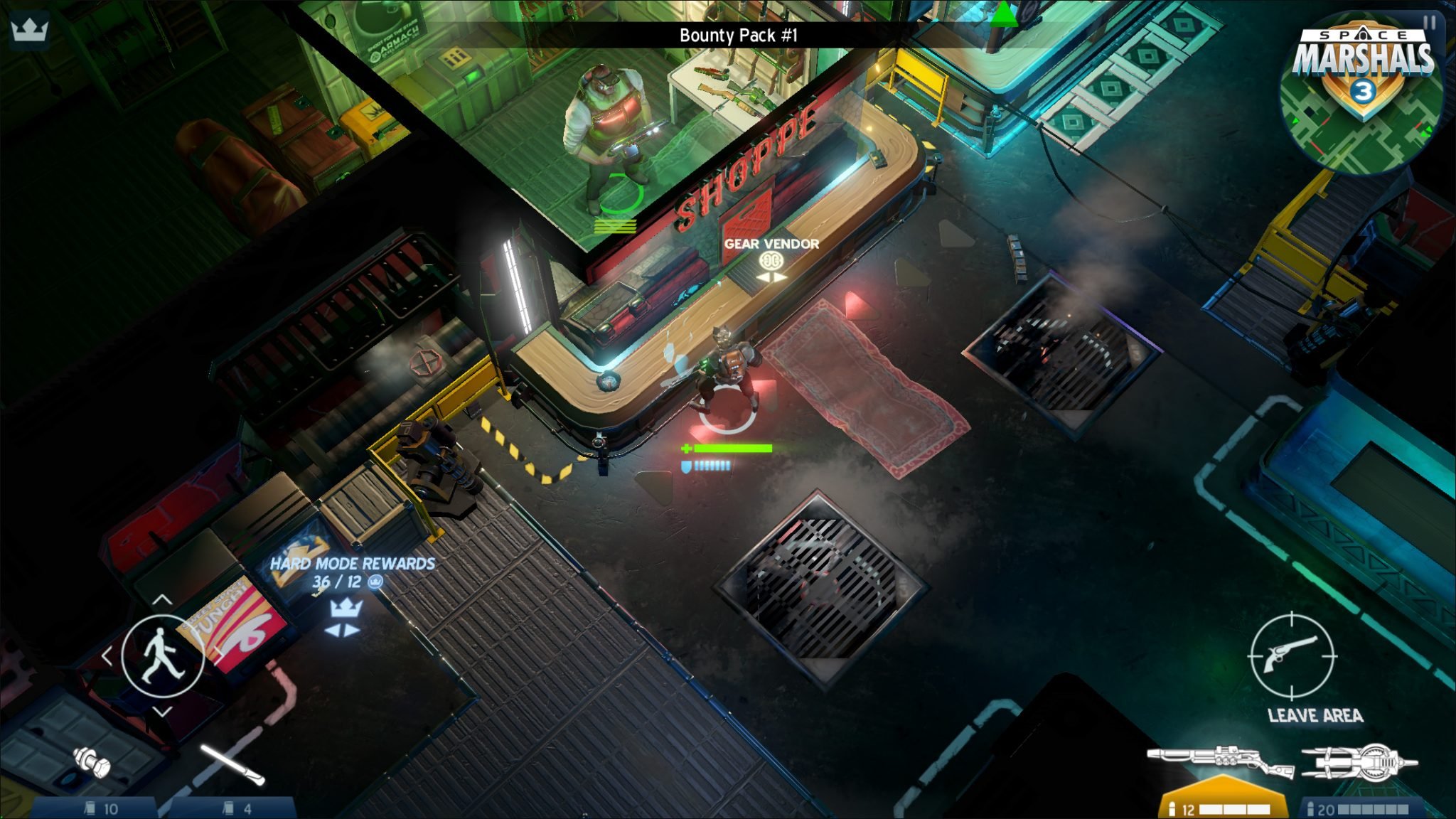 So far it seems this strategy has paid off as the humongous Chapter 2 DLC was released this past June, and now Pixelbite is readying another chunk of new content which they're calling the Bounty Pack #1. This isn't a new story chapter, but rather a pack of 12 new side missions with some unique elements. Each mission can be played in either Action Mode or Stealth Mode. Action Mode is basically how normal Space Marshals gameplay works. Get through a mission using any mixture of firepower, stealth, or strategy that you want. Stealth Mode however tasks players with staying completely undetected the entire time and using only nonlethal means of taking out enemies. A very tricky task indeed.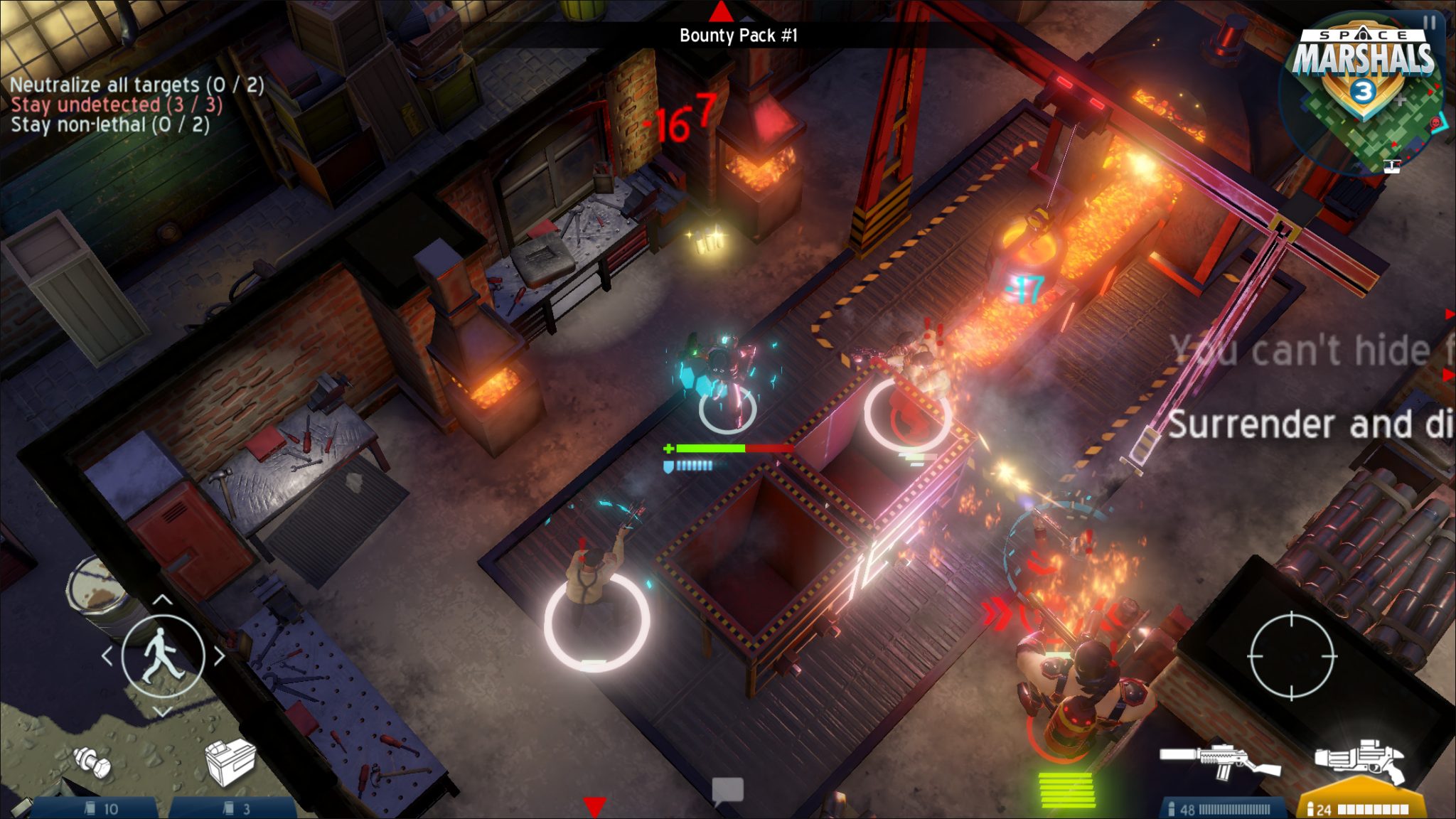 Speaking of tricky, alongside the Bounty Pack DLC Pixelbite will be introducing a new Hard Mode to all levels in Space Marshals 3. You'll be able to enable Hard Mode on a level by equipping the Hard Mode hat (naturally) and this mode will require a more thoughtful approach as resources in each level will be limited and as Pixelbite says on their blog "Stealth, takedowns and utilization of all your gear is crucial for success." It all sounds very cool, and the Bounty Pack #1 will be available next week on September 1st, and will offer 2 of its 12 missions for free so you can see if you like it, and then a one-time $2.99 IAP will unlock the additional 10 new missions. The base Space Marshals 3 game is also a try-before-you-buy model, so if you have yet to give this one a shot there's really no excuse not to.