Each and every day new mobile games are hitting the App Store, and so each week we put together a big old list of all the best new releases of the past seven days. Back in the day the App Store would showcase the same games for a week, and then refresh those features each Thursday. Because of that developers got into the habit of releasing their games throughout Wednesday or very early Thursday in order to hopefully get one of those coveted features spots. Nowadays the App Store refreshes constantly, so the need for everyone to release all on the same day has diminished. Still, we've kept our weekly Wednesday night format as for years that's the time people knew to check TouchArcade for the list of new games. And so without further ado please check out the full list of this week's new games below, and let us know in the comments section which games you'll be picking up!
---
Alan Walker – The Aviation Game (Free)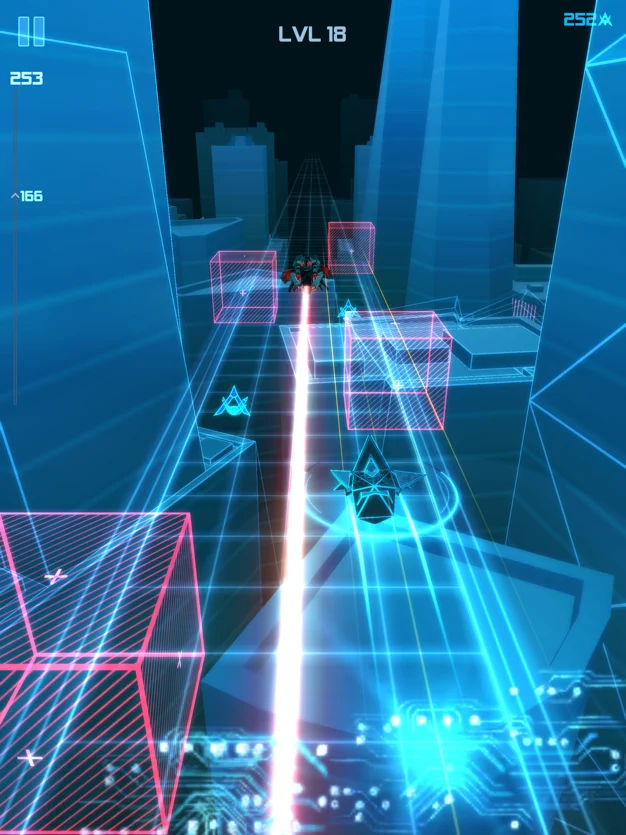 iTunes Description
Take a deeper dive into the virtual World of Walker-universe by piloting your own AVI-8 drone, on your mission to conquer the challenging levels presented in The Aviation Movie. Master the AVI-8 drone-handling by avoiding the Red Nexus and malicious red glitches, and proudly present yourself as a AVI-8 drone champion once all is completed.
Forum Thread: Alan Walker – The Aviation Game (by Hello There Games)
---
Big NEON Tower VS Tiny Square (Free)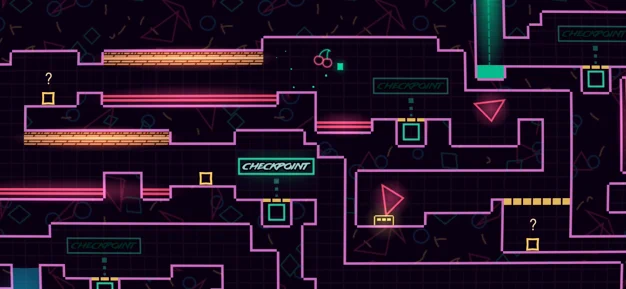 iTunes Description
Inspired by 90s arcades, the Big NEON Tower is one giant level broken up into large single-screen sections. Each obstacle has been meticulously placed. Each section devilishly designed. It will take patience and skill to navigate the maze-like tower. Precision is key to success!
Forum Thread: Big NEON Tower VS Tiny Square (by Evil Objective)
---
Castaway Party (Free)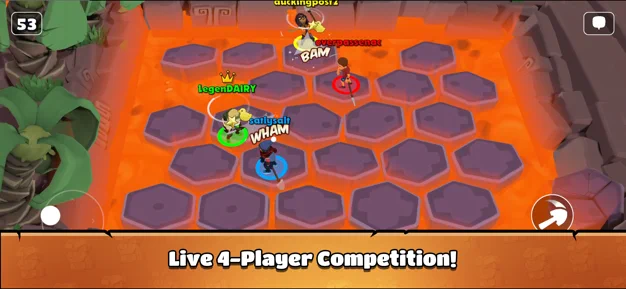 iTunes Description
Compete in LIVE minigames! Can you beat all the other Castaways?

MASTER OVER A DOZEN MINIGAMES
Outrun boulders, race through falling rocks, and climb vines faster than your opponents to WIN! Knock the other Castaways off sinking tiles or bump them into sharks to take first place.
Forum Thread: Castaway Party (by Parallel Plaid)
---
The Chronos Principle ($1.99)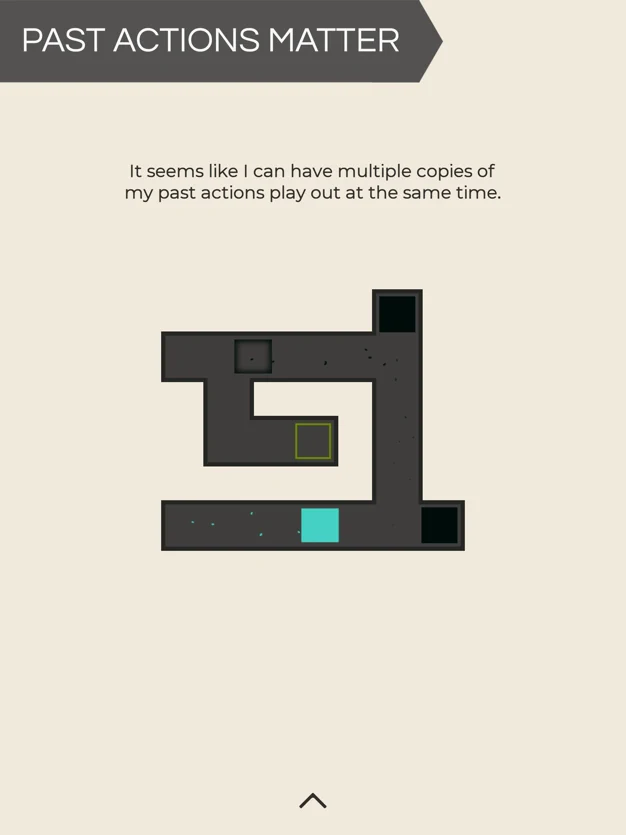 iTunes Description
The Chronos Principle is a breathtaking journey through a series of intricate puzzles that explore the concept of time manipulation.

Immerse yourself in a serene atmosphere and enjoy this mind-bending experience.
Forum Thread: The Chronos Principle (by Logisk Studio)
---
Divinity: Original Sin 2 ($24.99)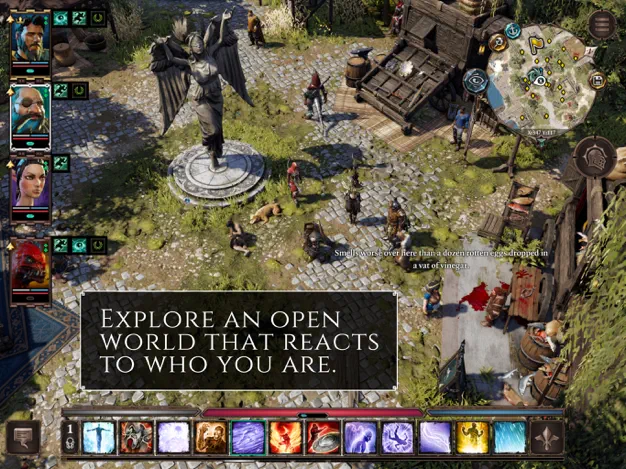 iTunes Description
Create a hero and change a world. A flesh-eating Elf, an Imperial Lizard or an Undead, risen from the grave? Discover how the world reacts differently to who – or what – you are.

Gather your party and develop relationships with your companions. Blast your opponents in deep, tactical, turn-based combat. Use the environment as a weapon, use height to your advantage, and manipulate the elements themselves to seal your victory.
Ascend as the god that Rivellon so desperately needs.
Forum Thread: Divinity – Original Sin 2 (by Larian Studios)
---
Ears and Burgers ($0.99)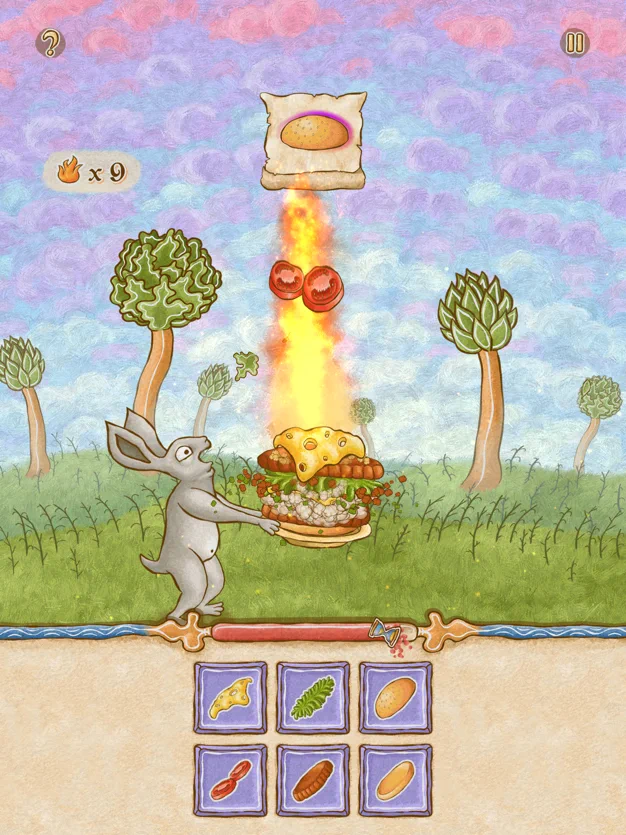 iTunes Description
You're looking at a unique cooking game full of capricious little rabbits and huge stacks of food.

These weird little buddies are eager to taste the delicious human food: hamburgers, sandwiches, pizza, sushi, and tacos. And, of course, the more the better. They are real gluttons. And, to be honest, quite sensitive as well. So, please, do not even dare to add the wrong ingredient. Because the consequences will be unpredictable. No kidding. You are officially warned.
Forum Thread: Ears and Burgers (by Crescent Moon Games)
---
Galaxy Genome ($1.99)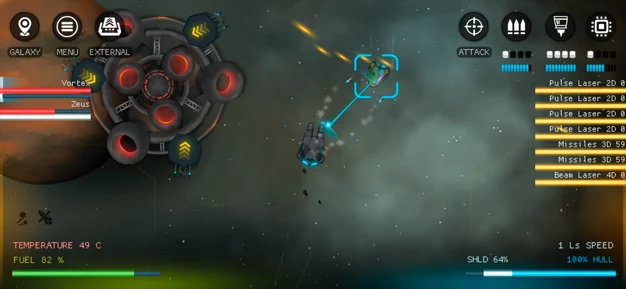 iTunes Description
An open world space simulator. Fight, trade, explore. Become the most famous pilot in the galaxy.

Humanity is facing the threat of being totally destroyed. What hides behind the attack remains unknown. May it be aliens? Or political elites struggling for power? Or even an uprising involving AI… Still, the main question is: who will be able to solve the case?
Forum Thread: Galaxy Genome (by Anton Skvortsov)
---
My Hero Academia: The Strongest Hero (Free)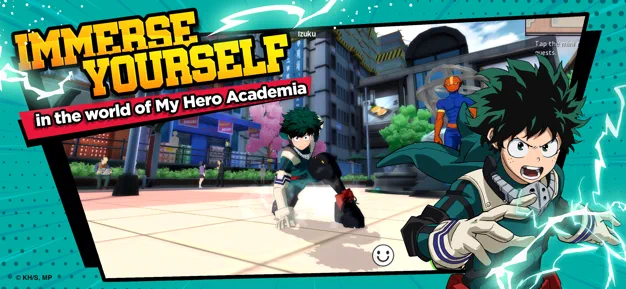 iTunes Description
An action packed adventure in the world of My Hero Academia at your fingertips! Pre-Order now to be notified when the game is launched!

An action packed adventure in the world of My Hero Academia at your fingertips! Be the hero you always wanted to be from the hit anime, take powerful quirks into battle, and fight against villains alongside other players!
Forum Thread: My Hero Academia: The Strongest Hero (by Sony Pictures Television)
---
Niffelheim ($4.99)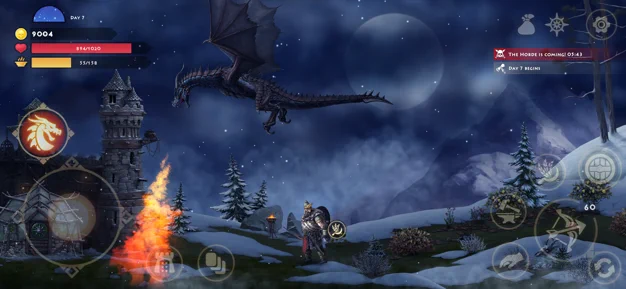 iTunes Description
Your avatar is a brave warrior who has fallen in battle. But instead of well-deserved peace in Asgard, his soul is trapped in the harsh world of Niffelheim. Survive in this hostile world, ransack the neighbor lands, explore dangerous dungeons and find your way to Valhalla
Forum Thread: Niffelheim (by Andrey Arutyunyan)
---
Parking Swipe (Free)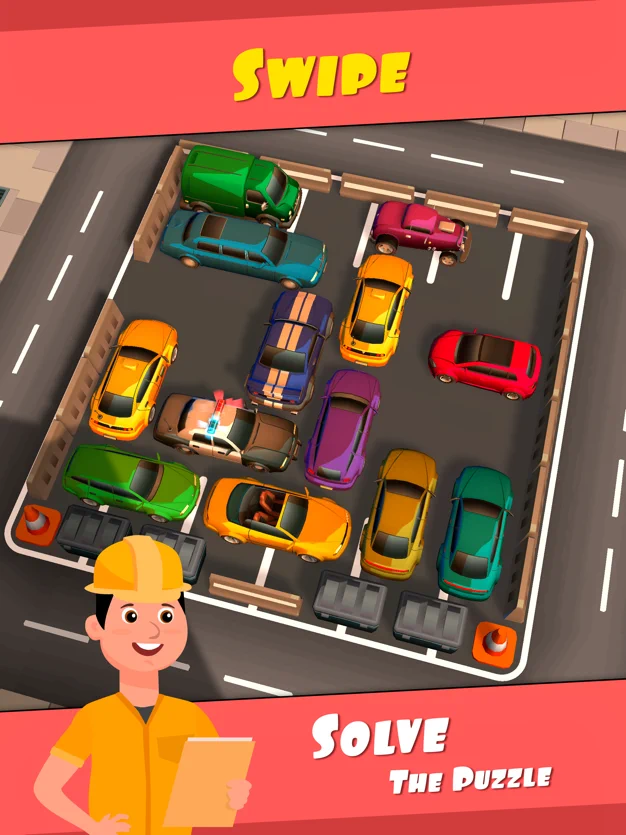 iTunes Description
We have all been there – stuck in a parking jam at a parking lot and no matter how many times you go back and forth, you are still jammed! Don't let that happen on your phone. With Parking Swipe – 3D Cars Puzzle Jam, you have full control over the parking jam. Use your brain and logical thinking to decide how to unblock the parking lot. Figure out which car needs to move first and in which direction to unblock other cars.
Forum Thread: Parking Swipe (by 17Studio)
---
Tricky Bridge (Free)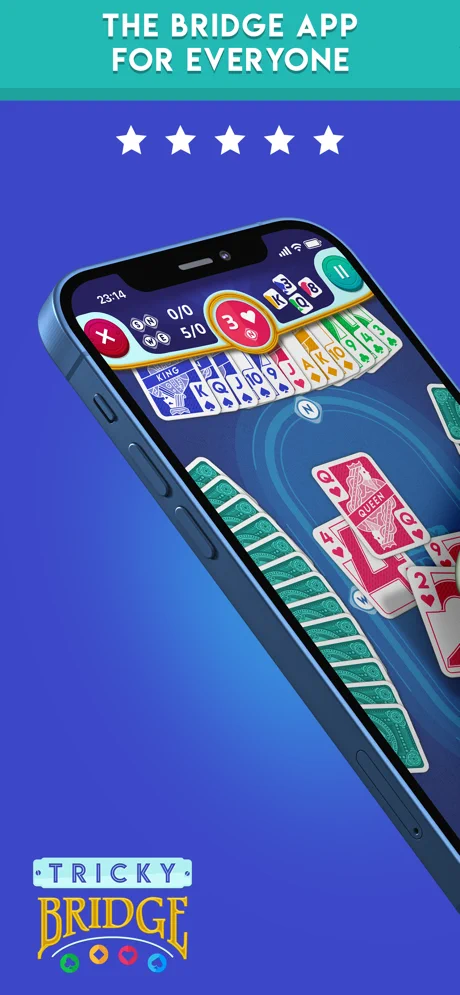 iTunes Description
Learn and play BRIDGE! The greatest card game, the ultimate mind sport, and the only game left in the world where the best computers cannot beat the best humans.
Forum Thread: Tricky Bridge (by Forklift Studios LLC)
---
Woodle Tree Adventures Deluxe (Free)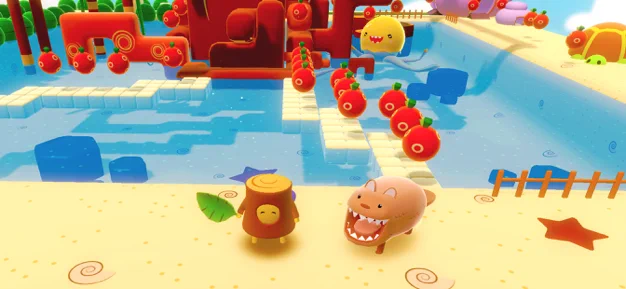 iTunes Description
Woodle Tree Adventures is an old school 3D platformer game set in a super colorful world!
Travel across the Woodle Lands in a total of 8 wonderful worlds!

In Woodle Tree Adventures you'll Explore a total of 8 immersive worlds alongside Woodle, a brave log just born from his father roots, helping him to gather all the magical water drops scattered around the lands in order to bring back balance and becoming the new hero!
Forum Thread: Woodle Tree Adventures Deluxe (by Chubby Pixel)
---
Worded! (Free)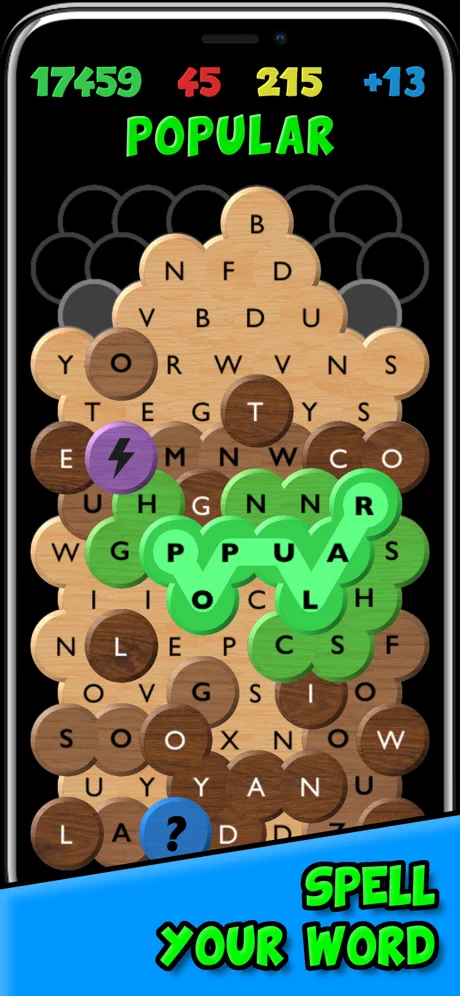 iTunes Description
Worded! is a fun new word game that is easy to learn and challenging to master. If you like word games then you will love this amazing indie game. It combines word search with board and tile spelling games and real world physics to create a unique and entertaining word game experience.

You select the letters that can spell a word and then you arrange them into the word that you want to spell. More tiles will fall with each word that you find so your words must be long enough to prevent the board from filling up. Earn coins by finding longer words with rarer letters to buy powerups that destroy tiles and help you find even longer words.
Forum Thread: Worded! (by Glenn Nissen)
---