Hello everyone, and welcome to the week! It's time once again for our look back at the noteworthy updates of the last seven days. Some big names in this week's list of updates, which is either exciting or too expected depending on your tastes. Either way, there are certainly some updates to look at. Of course, you can keep an eye out for updates yourself by participating in the TouchArcade forums. This weekly summary is just here to fill you in on the things you might have missed. Let's go for it!
Jetpack Joyride, Free Hey, the Metal Slug event is back! There is… there is nothing new here! Well, it's all good. It's a fun theme and some of the stuff is hard enough to earn that it's nice to have some free samples now and then. As mentioned, you get the same bunch of costumes, vehicles, and other goodies that we saw before. Marco, Tarma, Fio, and Eri are here along with the Heavy Machine Gun Jetpack, various Slug vehicles, and more. Enjoy!
Mario Kart Tour, Free Mario Kart Tour has another new event coming up, this time with Australia as the destination. The Sydney Tour will bring in a new track and some cute new Australia-themed characters, karts, and gliders to collect. This update also adjusts the probability of opponents using the Lightning and Blue Shell items in single-player races. Hopefully decreasing those chances, but who knows with Mario Kart. Finally, those trying to maintain their streaks in Kart Pro mode will find it easier as second or third place finishes will count towards them.
UNO!â"¢, Free It is UNO time again, friends. I've probably mentioned this before, but prior to becoming a teacher I had played roughly zero games of UNO. I have since played thousands of games of UNO. It's like a teacher's best friend, alongside Jenga. This UNO update adds a Mother's Day event that kicks off today, along with a new UNO Road where you can earn trophies and other rewards. There are also Stuart and Amelia stickers up for grabs in Grand Prix, which you can use to unlock new emoji. There's also a new Unicorn card set you can get your hands on by using stickers.
Brawlhalla, Free Let's have a look at the latest brouhaha in Brawlhalla. There is a new legend in this update, Reno the Bounty Hunter. Ranked Season 20 is scheduled to start on Wednesday, and the legendary Battle Pass arena World's End is now available as a free-for-all map. The free-to-play Legend Rotation has been updated with some fresh picks, and a whole bunch of bug fixes and performance improvements have been made. That's the lot, or at least that's the lot I can see without visiting an external website. Which I will never do! Ever! You can't make me, inadequate update notes!
Minion Rush: Running game, Free Hitting up all my favorites today, aren't we? Oh well, let's check up on the little fellows. The new update is called Team Building, and it has a few components to it. First up, new special missions. Viking Story sees the Minions chilling on a beach while they try to rebuild a Viking ship. The Lucha de Mayo mission will be coming up soon, tasking the Minions with selling tacos to help pay Agnes's way to the wrestling event. With those new missions come two new costumes. The first is, naturally, a Viking. The second is… a Fluffycorn? He's so fluffy? I bet that one is super-cute.
Temple Run 2, Free If you want to see a man running from demon monkeys in full scuba gear while also picking up litter along the way, here is your shot. The new update for Temple Run 2 is Earth Day-themed, and you need to pick up the trash in Pirate Cove to help clean the place up. Maria Selva and Rahi Raja are taking the charge on the job, and there are two themed artifact sets and three hats to score for your work. So grab those plastic bags and discarded ketchup bottles to save the Pirate Cove and maybe the planet? No, it's just a video game. But maybe it will inspire you to go out and pick up some real plastic bags and discarded ketchup bottles.
Asphalt 9: Legends, Free It's hard to imagine fancy cars without picturing at least one Italian brand. Coming in this new version of Asphalt 9 is the Italian Season, which shows off a fine assortment of Italian cars. Seven Italian cars will be making their debuts in the game, though how easily you'll be able to obtain them is another matter. You can always go for the Legend Pass to help things along, if that's the kind of thing you like to spend your money on. There will be a bunch of special events and other limited-time challenges to tackle as well. A nice chance to flex the power of those fine Italian autos, I suppose.
Magic: The Gathering Arena, Free Alright, what's next on the list? Magic: The Gathering Arena, eh? Well, fine. Let's do this, Uncle Shaun is getting hungry. A new cardset is available called Strixhaven: School of Mages. Join one of the five colleges at Strixhaven and get to studying the ways of magic. Silverquil, Lorehold, Prismari, Witherbloom, and Quandrix are all looking for new students. Witherbloom sounds like the evil one, heads up. They're all dual-color, and each has its own personality and mechanics. There are some new keywords, and you can use Magecraft to show your chosen college's strong points. Then there's the Strixhaven magical library, a pretty remarkable place said to have information on every Magic spell. Use the Mystic Archive cards to get a look at some stuff students aren't usually meant to see. Heaven help us, it had better not be naughty photos of Urza. But it probably is.
Star Traders: Frontiers, $2.99 I've been informed the Trese Brothers have made space on their mantle, so you know where this is going. This update brings in a new ship, the Dreadnought Battlecarrier, along with a new ship engine, four new faction affinities for recruits, some balance adjustments to weaponry and some warp drives, some spiffy improvements to the UI, and a whole mess of fixes. Honestly, by the time you read this there might be another update posted. This developer does not rest, friends. In appreciation of their tireless efforts, I hereby award them another coveted UMMSotW award. Just squeeze it on in between the last two, fellas.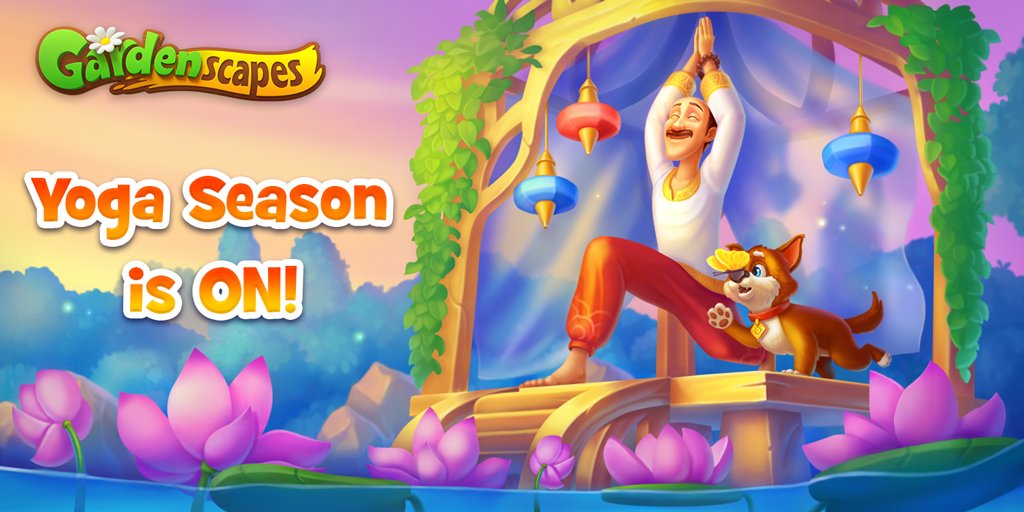 Gardenscapes, Free But we have not done the obligatory free-to-play matching puzzle game update for the week, so let's finish up with that. Apparently it is yoga season? Who knew? This update has a lot of things that will get released over the course of the next few weeks, such as the Garden of the Future event, an additional event where Annie is renovating the family cafe, and more. You can restore Calvadori's main invention to finish the area, and there's a new puzzle element in the form of the Old Chest. Presumably you make matches near it to open or something like that. I wonder if Austin is going to do yoga? Perhaps to prepare for his bid to appear in Super Smash Bros. Ultimate as the final DLC fighter? I see what's going on.
That about wraps it up for last week's significant updates. I'm sure I've missed some, though, so please feel free to comment below and let everyone know if you think something should be mentioned. As usual, major updates will likely get their own news stories throughout this week, and I'll be back next Monday to summarize and fill in the blanks. Have a great week!