I find it nearly impossible to believe that NetherRealm's mobile iteration of Mortal Kombat (Free) has been around for six years now. In fact, the game originally launched just prior to the previous mainline entry in the seres on consoles and PC, Mortal Kombat X. That game's sequel, Mortal Kombat 11, has already been around for two years now. It's just mind-boggling that the mobile Mortal Kombat has seen not just one but two mainline entries on console and PC come and go. I guess that's just the nature of "games as a service" which are built to be these ongoing experiences with basically endless potential for new content. As such, Mortal Kombat has been a staple in our weekly update round-ups over the years as we try frivolously to stay on top of its constant beat of new content, but a new 6th anniversary update that dropped today felt worth highlighting all on its own. Its main draw is the addition of the Mortal Kombat 11 version of Rain who you can see in action in the following trailer.
By all accounts MK11 Rain looks to be a beast of a fighter. He starts each round with one bar of Power and the chance to immediately counterattack an opponent's Basic Attacks. A successful counter will trigger a new debuff on the opponent called Soaked which will slow them down and make them more susceptible to lightning attacks, whether they be from Rain himself, his teammates, or even equipment. This update also prepares the game for the new Sorcerer's Tower mode and its unique set of equipment, which will be heading to the game soon. Related to this is the addition of MK11 Shang Tsung's official Fatal Blow from Mortal Kombat 11, which is available now, as well as his Mortal Kombat 11 Brutality which you can enable by equipping the Soul Reaver's King Kobra Belt and Soul Reaver's Servant from the forthcoming Sorcerer's Tower Equipment set.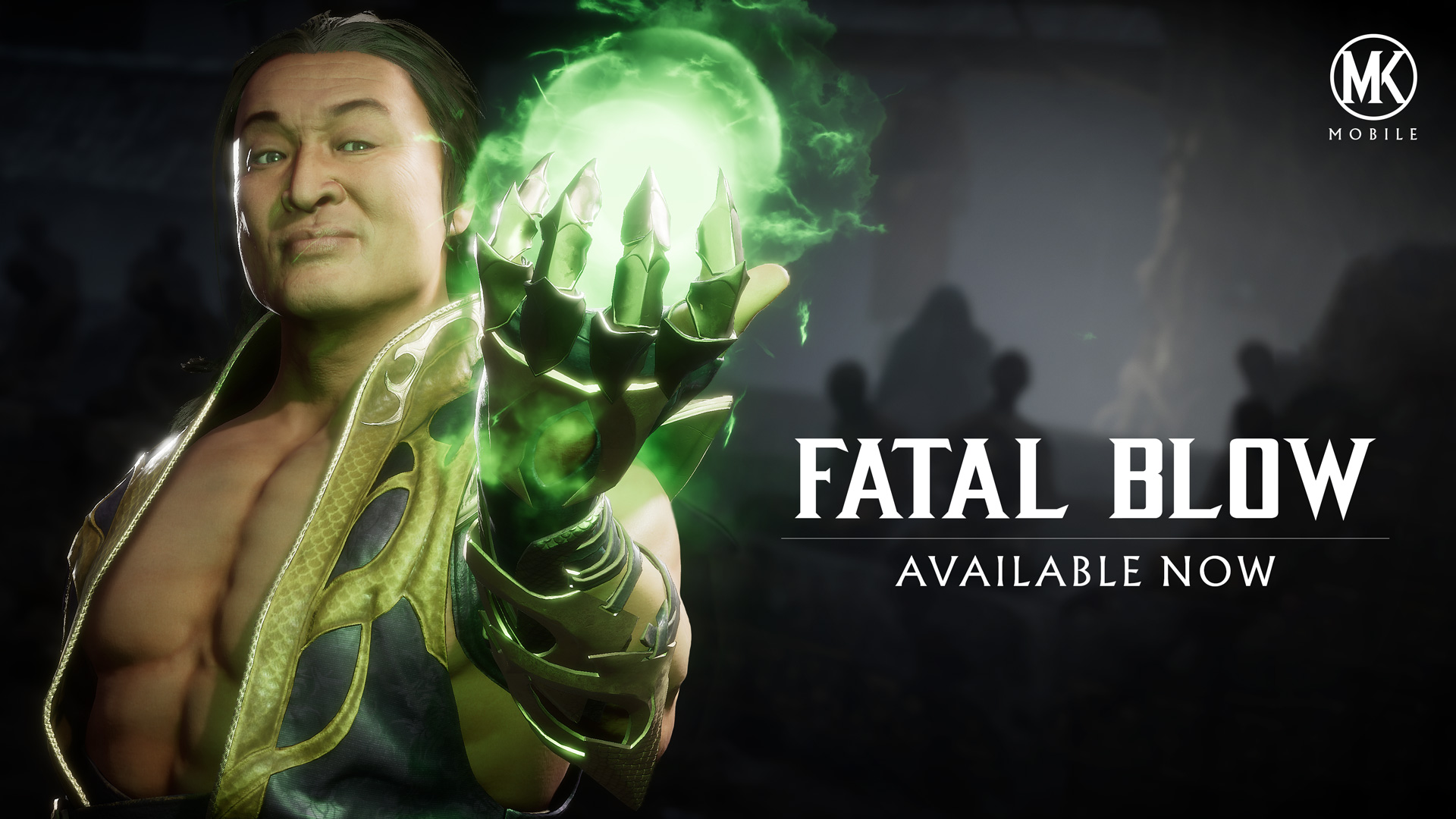 This latest update also adds a bunch of quality of life improvements and fixes, which you can read about in detail on the official release notes website. In addition to this new content, the 6th anniversary celebration of Mortal Kombat Mobile will continue with the return of the Relic Hunt event which will kick off next week on April 5th and run through April 12th. This event "allows players to fight through a series of towers with one sole mission: free Shao Kahn. Relics await at the top of each tower containing fragments of Shao Kahn's spirit hidden away by the Elder Gods. When enough Spirit Fragments are earned, the player will unlock a Diamond Shao Kahn card which can be leveled up to Fusion X." As an added bonus you'll also earn 50 free Souls each day for the entire week that the event is active.