Hello everyone, and welcome to the week! It's time once again for our look back at the noteworthy updates of the last seven days. A curious mix of games today, friends. I felt like checking in on some games we don't usually look at to see what was going on with them, and I found plenty. Of course, you can keep an eye out for updates yourself using AppShopper or by participating in the TouchArcade forums. This weekly summary is just here to fill you in on the things you might have missed. Let's go for it!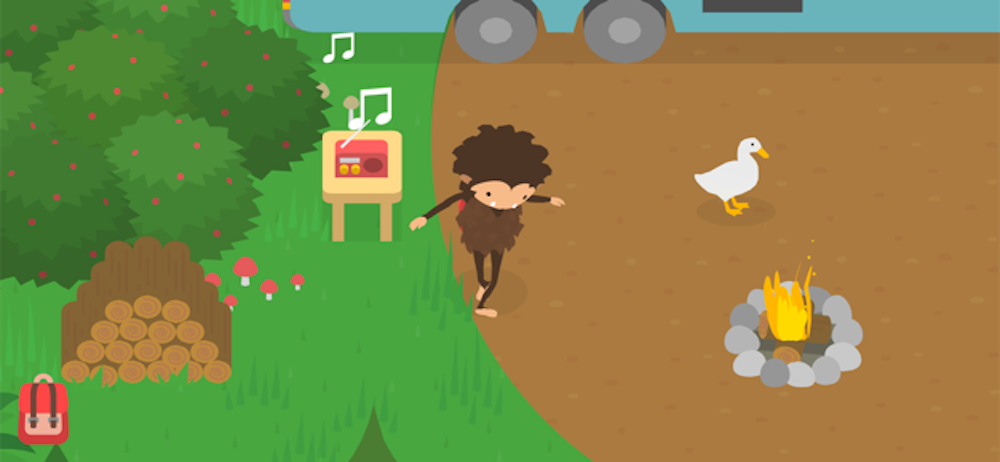 Sneaky Sasquatch, This game has gone to the dogs… literally! Ha ha, there were so many movies and TV shows that used that exact joke in their marketing when I was young. We really got a kick out of dogs doing stuff they weren't supposed to. But in Sneaky Sasquatch's new update, it's more about a Sasquatch doing what it isn't supposed to. The Sasquatch can now adopt a dog! There's a pet shop, some dog furniture, tennis balls you can use to play fetch, and even dog bags for picking up poop. That's doggone good! That one also appeared a lot. Wild times to be working in advertising, I have to believe. Also in this update: a valet duck. What?! My hand has been forced: this is the winner of the coveted UMMSotW award this week.
Disney Sorcerer's Arena, Free Raid battles have arrived to the Sorcerer's Arena, with the very first being a mega-battle against the wicked sea witch Ursula from The Little Mermaid. She's just one of the new characters from that game, with King Triton and Prince Eric also stepping up. Club Conquest has seen some improvements to its mechanics, and the campaign now has more nodes to battle on. Some new abilities have been unlocked for various characters as well. There sure are a lot of Disney games about Disney characters battling other Disney characters!
Star Traders: Frontiers, $6.99 Mmm, this is sure to be a good one. Yes, yes it is. A new Map Seed now creates fresh, bigger, and better maps to play on. Endless new map variety and better balance all through the magic of improved procedural generation. Of course, you can still keep playing maps from the original Map Seed if you want to. Other map-related good news: there's a map preview feature that lets you check out a map before you play it, showing you starting quadrants and zone data. There are a few other things not related to maps, but who cares about that stuff? Someone, that's who. But they can find out that stuff on their own, because they are a proper self-actualized human being just like you and me.
Real Racing 3, Free Real Racing 3 has had quite enough of 2020, and who can blame it? Thus, it is ushering the year out with as much force as it can muster. The Aston Martin Valkyrie hits the road in a special event, and if you want the fastest road car in the history of the game, you'd best do what you can to nab it. There are also two new F1 Grand Prix Special Events at Yas Marina and Catalunya, the final leg of the NASCAR Cup series, a Real Racing 2 10th Anniversary event, and a whole lot more. It seems like there's always something going on in this game, so make sure to fire it up and check it all out.
Meteorfall: Journey, $3.99 Meteorfall is a real cool game, isn't it? Put me down as a big Liker of Meteorfall. I don't even care who knows? Ah, I feel so refreshed after doing something so brave. Now let's check on this update. A new card has been added for Rose called Perseverance, and that name more or less expresses what it does. A little extra oomph when you need it. Aside from that, Charismatic won't show up to the Battle Royale anymore, which the update notes is calling an improvement. Finally, there are some bug fixes. I think we can all agree those are improvements, unless you are in fact a bug. And not a bzz-bzz bug, but a software bug. In which case… why are you sapient? This is startling information and I don't know who to call about it.
Shadow Fight 3 - RPG Fighting, Free It's like, I'm all about telling people about big events for fun games like Shadow Fight 3, but also it would be really nice if the update notes helped out a little more. You dig? Well, I can only do what I can. Shadow Fight 3 is somehow celebrating its third anniversary, and it's having all kinds of celebrations in honor of that. A cool minigame, some special activities, and of course gifts a-plenty. I hope you haven't missed too much of that yet, but it's very possible. Oh, the weakness of a round-up that looks at the past. Would that I could ascertain the future so that I could tell you about those updates instead. But I cannot. Just hop into the game and see what's still going on, I suppose.
World of Tanks Blitz - 3D War, Free I guess this is called World of Tanks Blitz 3D MMO now, which is a very peculiar title for a game that is decidedly not MM at all. I mean, it's not even double the number of people that could play Quake at the same time! Oh well, that's the title. Nothing we can do about it. So what's in the update? A new pack of maps for Skirmish, with some permanent avatars for both modes. Clan missions with some cool weekly rewards. Shot results will now be displayed with a comment and an icon, presumably to make it clear that you brought the noise and/or the funk. And depending on when you read this, there may be some Black Friday sales still kicking around. Take a look, I suppose.
Circulous, $4.99 This game is always adding new content, so it's a bit hard to stay on top of it. Especially since its notes regarding that stuff in particular is a bit wanting. Oh well. What I can tell you specifically about this update is that the iCloud save system has been improved, making multiple saves and allowing you to choose which one you want to restore from. I wish every game with iCloud saves would do something like that. Anyway, this should make it easier for players to poke around at alternate content and try to knock out those last few achievements, if nothing else.
Dumb Ways to Die, Free And here it is, our first Christmas update of the season. Maybe? Actually, I think there may have been one a couple of weeks ago. Okay, one of the first! It's for Dumb Ways to Die, which if you ask me is just about any way. One time I almost died because I wanted curry rice and bicycled hard to the curry house in 40+ degree Celsius weather. I got heat stroke and actually passed out, and as I was slipping into unconsciousness all I could think was what a stupid way to die it would be. Oh, I didn't die though. Please don't worry! Anyway, this update just has a bunch of Christmas minigames and decorations for you to mess around with. Have fun virtually dying in festively idiotic ways!
Toon Blast, Free Heck… I almost forgot to do the obligatory free-to-play matching puzzle game update of the week. What's laying around here? Oh hey, Toon Blast just got updated today. That will work. Apparently this one has something to do with Kung Fu Masters? I hope they avoid the obvious panda lest they get visited by Christmas lawyers. Easily the worst kind of lawyers, if I may say so. Hey, do you think WB would get litigious about someone ripping off Hong Kong Phooey? They'd have to be aware they own him to do that, and I'm not sure anyone there even remembers he exists. Food for thought.
That about wraps it up for last week's significant updates. I'm sure I've missed some, though, so please feel free to comment below and let everyone know if you think something should be mentioned. As usual, major updates will likely get their own news stories throughout this week, and I'll be back next Monday to summarize and fill in the blanks. Have a great week!