Each and every day new mobile games are hitting the App Store, and so each week we put together a big old list of all the best new releases of the past seven days. Back in the day the App Store would showcase the same games for a week, and then refresh those features each Thursday. Because of that developers got into the habit of releasing their games throughout Wednesday or very early Thursday in order to hopefully get one of those coveted features spots. Nowadays the App Store refreshes constantly, so the need for everyone to release all on the same day has diminished. Still, we've kept our weekly Wednesday night format as for years that's the time people knew to check TouchArcade for the list of new games. And so without further ado please check out the full list of this week's new games below, and let us know in the comments section which games you'll be picking up!
---
Blocki! (Free)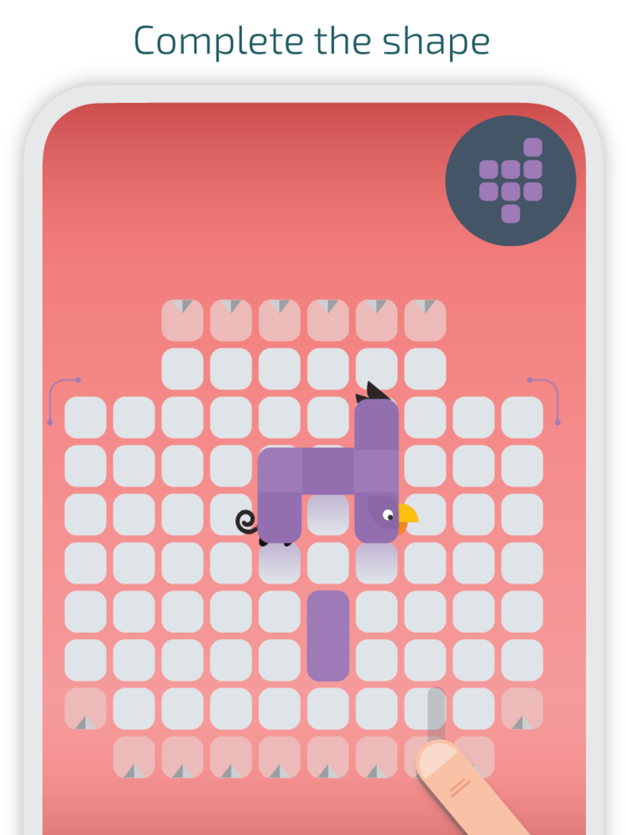 iTunes Description
Blocki! is a unique game you haven't seen before. Guide a bird on the board to collect all the scattered pieces and create the displayed shape. Evaluate your logical thinking ability, reflexes, accuracy and creativity. If you're up for a brand new brain teaser you found the right place.

Test your intuition and explore beautifully hand crafted puzzle levels!
Forum Thread: Blocki! (by Pawel Raubic)
---
Brawlhalla (Free)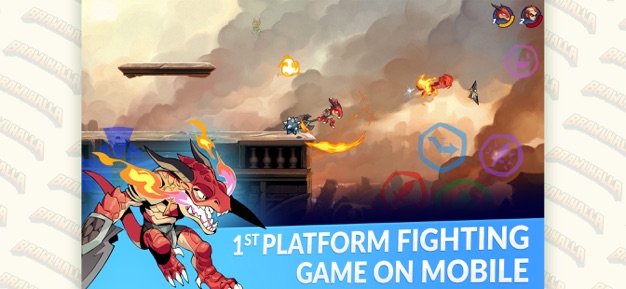 iTunes Description
Brawlhalla is a free platform fighting game with over 40 million players that supports up to 8 online in a single match with full cross-play. Join casual free-for-alls, queue for ranked matches, or make a custom room with your friends. Frequent updates. 50 unique characters and counting. Come fight for glory in the halls of Valhalla!
Forum Thread: Brawlhalla (by Ubisoft)
---
CrossFire: Warzone (Free)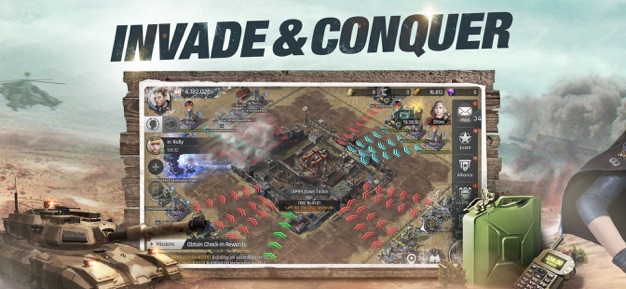 iTunes Description
– Defeat Terrorists in Real-time Combat!
▣ Reclaim cities controlled by a vicious terrorist group!
▣ Stop Massive Organic Weapons that threaten humanity
Forum Thread: CrossFire: Warzone (by JOYCITY)
---
Dragon Fang Z ($9.99)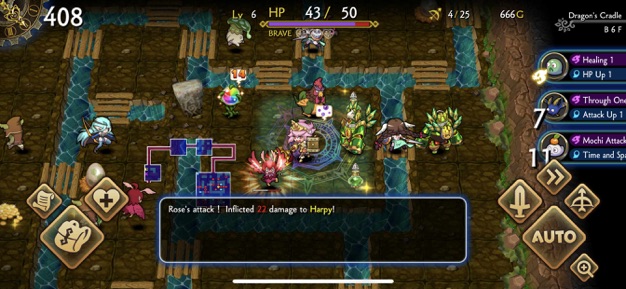 iTunes Description
Rose is a half-human, half-dragon who, along with her fairy godmother, stumbles into another dimension, known as "The Tree of Time".

It is said that a great treasure of formidable power sleeps in the deepest depths of this dimension, a treasure with enough power to return a lost dragon-half and her fairy to their own world. Thus begins our heroine's journey through the labyrinth known as "The Tree of Time".
Forum Thread: Dragon Fang Z (by Toydea)
---
Gogogo! (Free)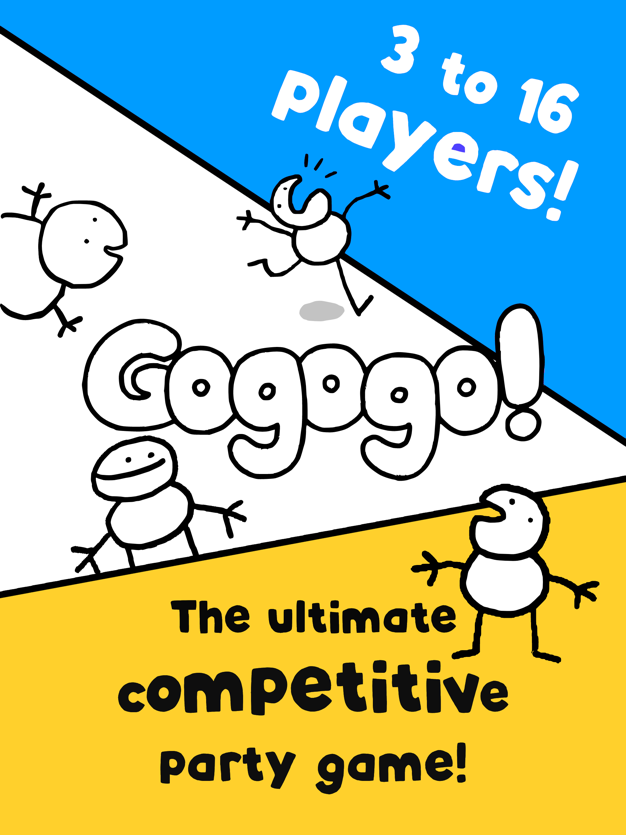 iTunes Description
Gogogo! is a tournament-style party game for 3 to 16 players. There's a completely different challenge every round!

There are memory challenges, reaction challenges, creative challenges, physical challenges and more. This is a chance to test your natural ability against your friends and family!

Gogogo! is perfect for people who love board games, it offers a totally different competitive experience to most apps. Anyone can play, from children to grandparents!
Forum Thread: Gogogo! (by Robert Thomson)
---
Guardian Tales (Free)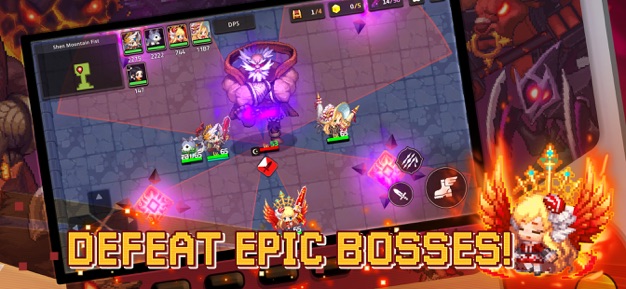 iTunes Description
Begin your adventure in Kanterbury, a world in turmoil from the Invaders' attack, destined to be saved by the Legendary Guardian!
Forum Thread: Guardian Tales (by Kakao Games)
---
Gun Rounds ($2.99)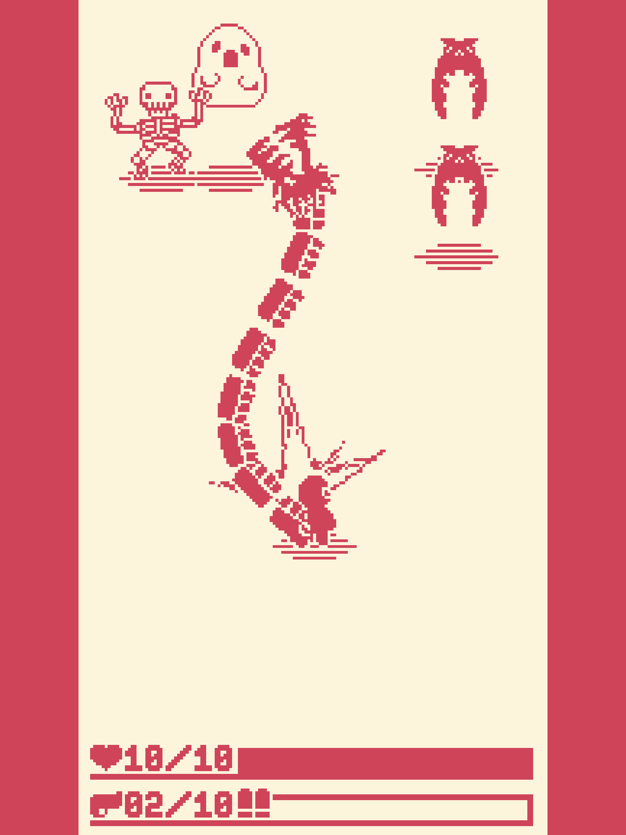 iTunes Description
Gun Rounds is a game about a small, squishy person battling their way through swarms of enemies. A turn-based shooter with roguelite elements, Gun Rounds will challenge your tactics, sharpshooting skills, and reflexes!
Forum Thread: Gun Rounds (by Tobin Huitt)
---
Interspeller: Words in Space (Free)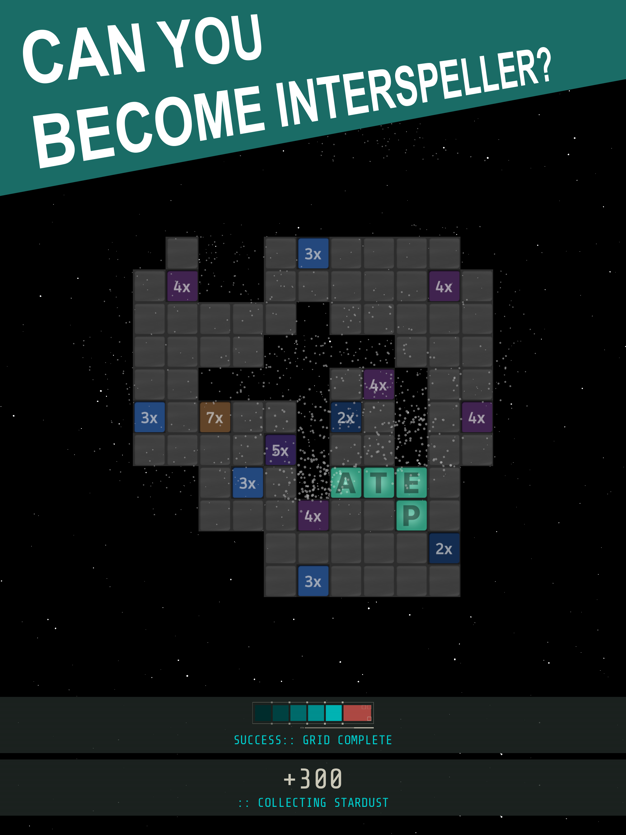 iTunes Description
We've received strange transmissions from deep space. English words, but slightly off. Word definitions, often gibberish. Is it aliens, or something else?

Your mission – to explore distant solar systems. Decode words in orbit, place them on starboards for safekeeping. Maximize word placement for extra stardust. Collect stardust and diamonds along the way, then use as needed for assistance and power-ups. We estimate over 450 planets to visit. Can you reach them all? Can you become… Interspeller?
Forum Thread: Interspeller: Words in Space (by Simple Fun Game)
---
Keen: One Girl Army ($2.99)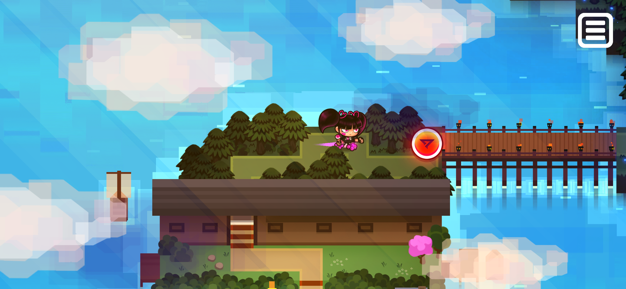 iTunes Description
Guide Kim, a grumpy little girl raised by her grandmother to save the world on her journey to stop an evil secret society from destroying her village. Innovative controls and fluid gameplay allow players to choose their own pace, whether fast as a hack'n'slash or methodic as chess. It's fresh gameplay to a classic genre – moving and attacking are the same thing!
Forum Thread: Keen: One Girl Army (by Cat Nigiri)
---
Match 3 Warriors (Free)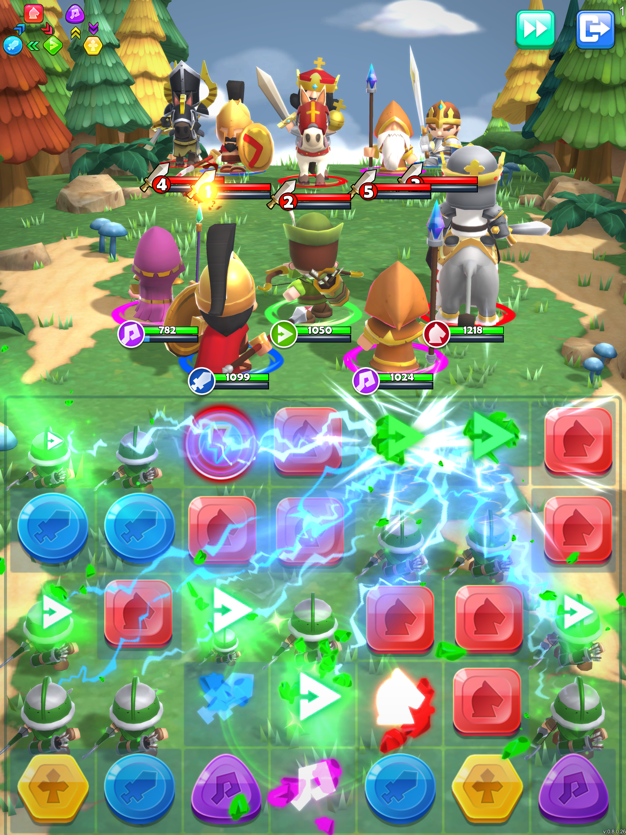 iTunes Description
Match 3 Warriors is a mix of traditional puzzle gameplay and RPG style card battle. You are the chosen lord of the empire. Collect legendary heroes, upgrade weapons, complete dangerous quests, PvP battle against online opponents, and form alliances.
Forum Thread: Match 3 Warriors (by Moment Interactive)
---
Motorball (Free)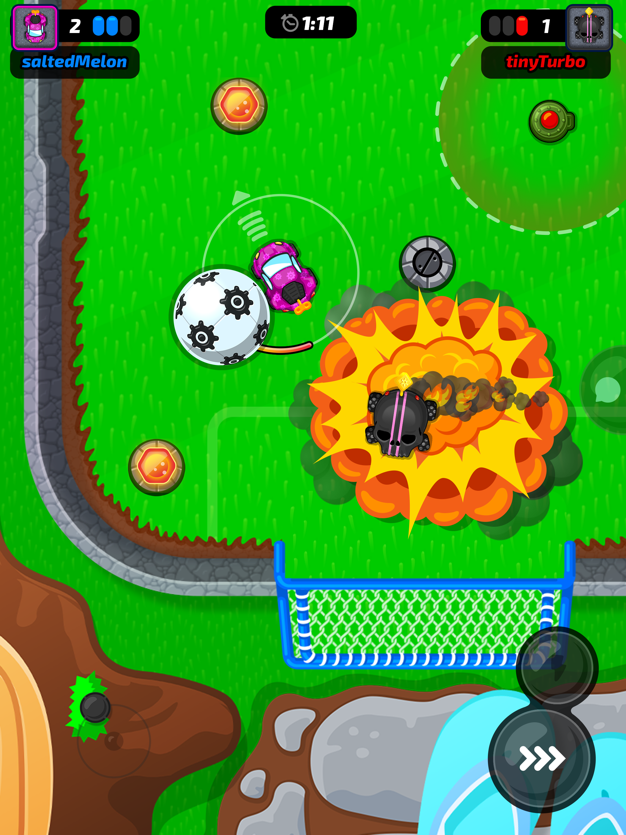 iTunes Description
Start your engines and drive to your favorite arena in this real-time, fast paced multiplayer game from the creators of Golf Blitz!

Head to the garage to unlock dozens of unique cars, paint jobs, accessories and more to customize your ride and score goals in style.
Forum Thread: Motorball (by Noodlecake)
---
PUSS! ($2.99)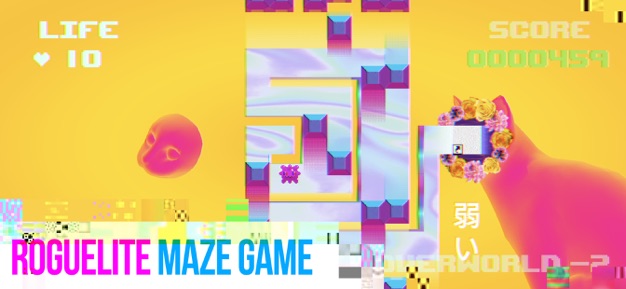 iTunes Description
You have to get through mazes without touching walls to reach the exit portal. PUSS features several worlds guarded by bosses. By beating each world you will release an ally who will help you on your adventure. All the levels are randomly sequenced so every run is different!
Forum Thread: PUSS! (by Ivan Zasiadvovk)
---
Super Glitch Dash (Free)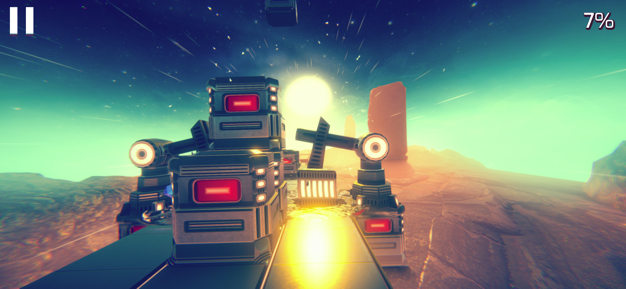 iTunes Description
Crack your knuckles and take a deep breath because the ultimate twitch runner has arrived. That's right—we're talking about the long-awaited sequel to the amaze-fest Apple awarded Game of the Day and called "an atmospheric ride through trippy landscapes."

It's called Super Glitch Dash for a reason, people: because it's really, really super. It takes everything you loved about the acclaimed original and cranks up the volume to eleven.
Forum Thread: Super Glitch Dash (by Rogue Games)
---
Tama Cannon (Free)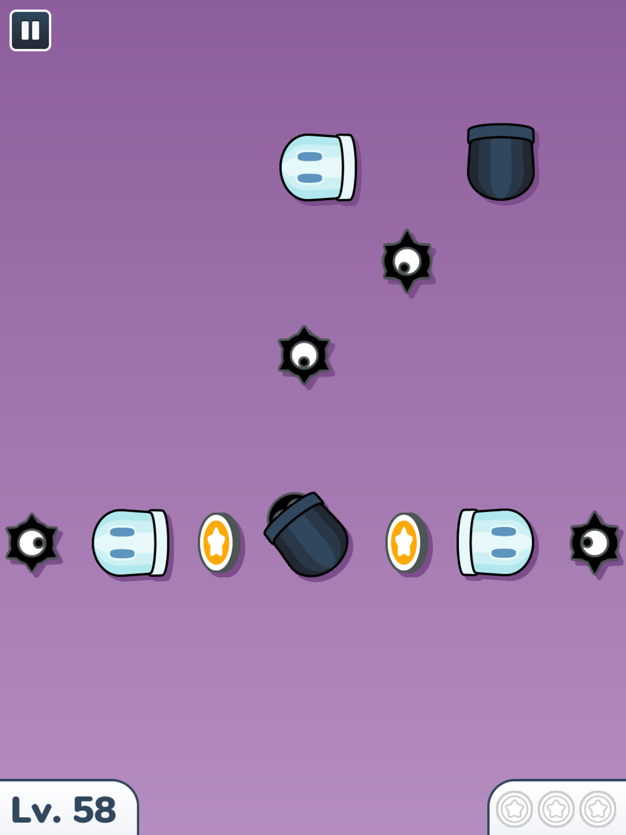 iTunes Description
Tama is a curious creature in a strange world full of floating cannons.

Fire Tama from cannon to cannon in search of treasure and blast your way to the golden Star Cannon in each level!

The game features 60 levels across 6 worlds, each with their own different challenges to face.

Can you help Tama find all the coins?
Forum Thread: Tama Cannon (by Chequered Ink)
---
TauCeti Technology Benchmark (Free)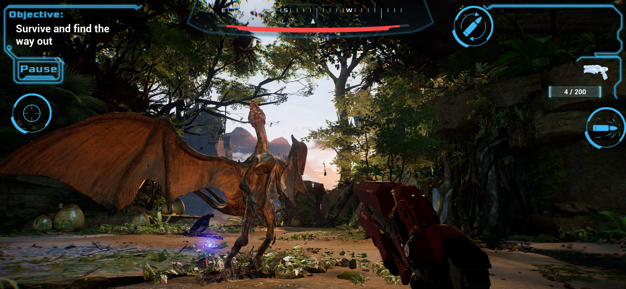 iTunes Description
TauCeti Unknown Origin throws your protagonist directly into the danger. Your space ship, famed ESS Meridian (known from Dead effect 2) has gone haywire and crashed. The escape pod saved your life and brought you safely to the surface of the planet Tau Ceti f, directly in the jungle full of unknown life forms, some of them possibly intelligent, and now littered with the debris from the crashed ship. Can you survive and uncover the secrets of the planet?
Forum Thread: TauCeti Technology Benchmark (by BadFly Interactive)
---
Titan Glory ($4.99)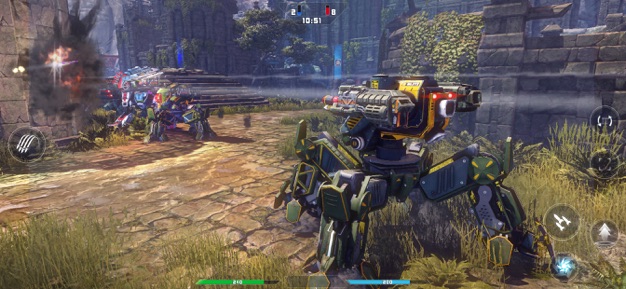 iTunes Description
Titan Glory is a sci-fi mech combat game with an emphasis on mech and weapon variety, multiple game modes and spectacular combat arenas.
Forum Thread: Titan Glory (by Atypical Games)
---
WST Snooker ($4.99)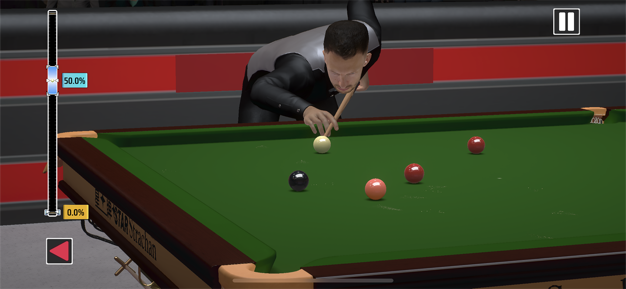 iTunes Description
WST Snooker is the official video game of the World Snooker Tour and the most authentic simulation of the sport ever crafted. Play in every officially licensed tournament as any of the top 128 players in the world including: Judd Trump, Mark Selby, Ronnie O'Sullivan, Ding Junhui and legends of the sport like Ken Doherty and Jimmy White.
Forum Thread: WST Snooker (by Lab42 Limited)
---