Each and every day new mobile games are hitting the App Store, and so each week we put together a big old list of all the best new releases of the past seven days. Back in the day the App Store would showcase the same games for a week, and then refresh those features each Thursday. Because of that developers got into the habit of releasing their games throughout Wednesday or very early Thursday in order to hopefully get one of those coveted features spots. Nowadays the App Store refreshes constantly, so the need for everyone to release all on the same day has diminished. Still, we've kept our weekly Wednesday night format as for years that's the time people knew to check TouchArcade for the list of new games. And so without further ado please check out the full list of this week's new games below, and let us know in the comments section which games you'll be picking up!
---
Agent from C.O.G.O.O. (Free)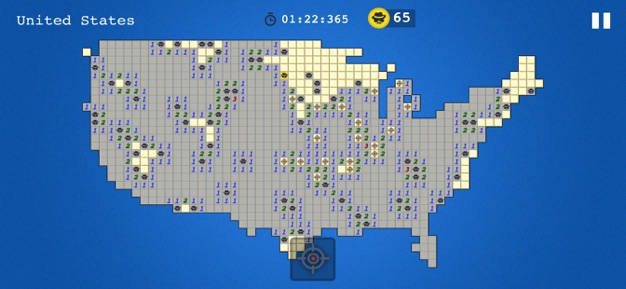 iTunes Description
From the creators of World of Mines, The Agents from C.O.G.O.O is another classic, throwback PC puzzle game with a World Map twist with addictive game play. Inspired by the original game written for many computing platforms since the 1960s.
Forum Thread: Agent from C.O.G.O.O. (by Cogoo)
---
Ben The Bee (Free)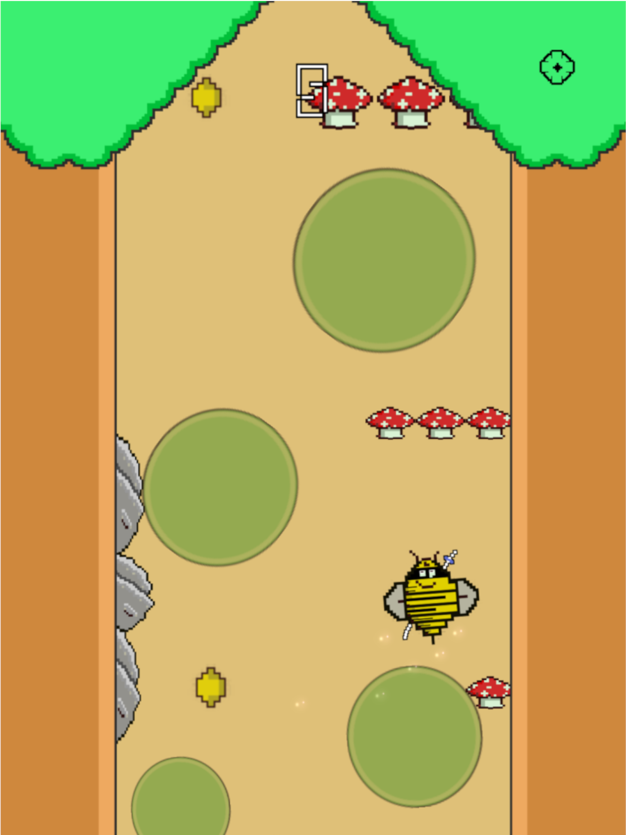 iTunes Description
Avoid obstacles, collect coins and surprises. Get hours of relaxing and fun! Its a one-touch pixel game that everyone can enjoy. Get as many checkpoints as you can to be the best on the leaderboard.
Forum Thread: Ben The Bee (by Jaroslaw Dabrowski)
---
Crew 674 – Extraction ($0.99)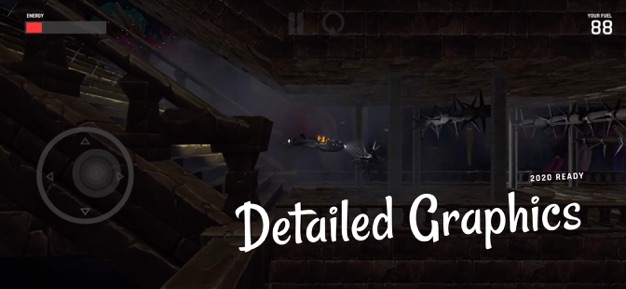 iTunes Description
You are the captain of CREW 674. While you are on recon mission you get a transmission that a big ship crashed somewhere in unexplored caves.

Your mission: Enter the deadly world and avoid tons of challenging traps and obstacles to find the missing crew and get them back home!
Forum Thread: CREW 674 – Extraction (by TURBULENZ! VISUALS)
---
Euro Five A Side Football 2000 ($0.99)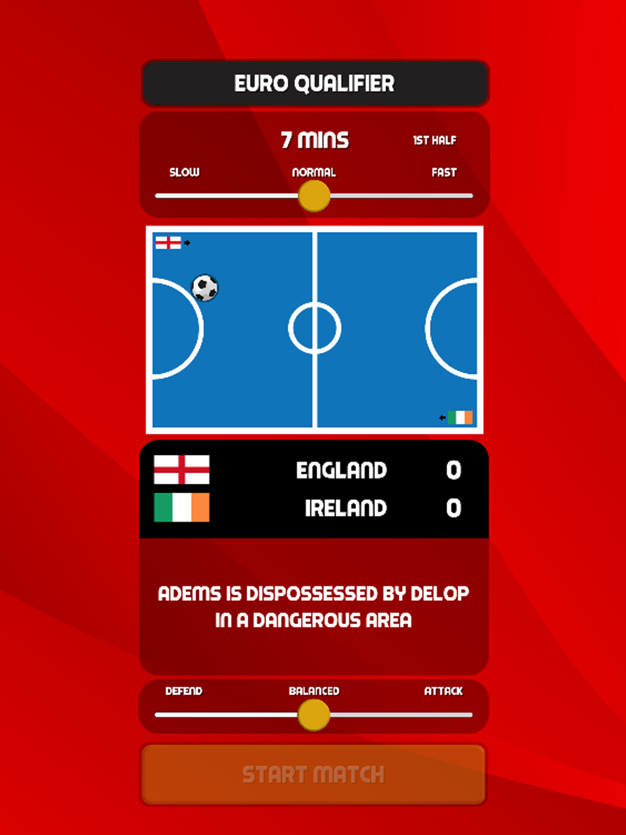 iTunes Description
Euro Five A Side Football: 2000 lets you turn the clock back twenty years and manage your favourite international players in a five a side style! Whether you take control of a tournament favourite like Italy or France, or one of the lesser teams like Germany, your job is to become a national hero and manage your way to trophy-winning glory.
Forum Thread: Euro Five A Side Football 2000 (by Swipe Studios)
---
Flippy Hats (Free)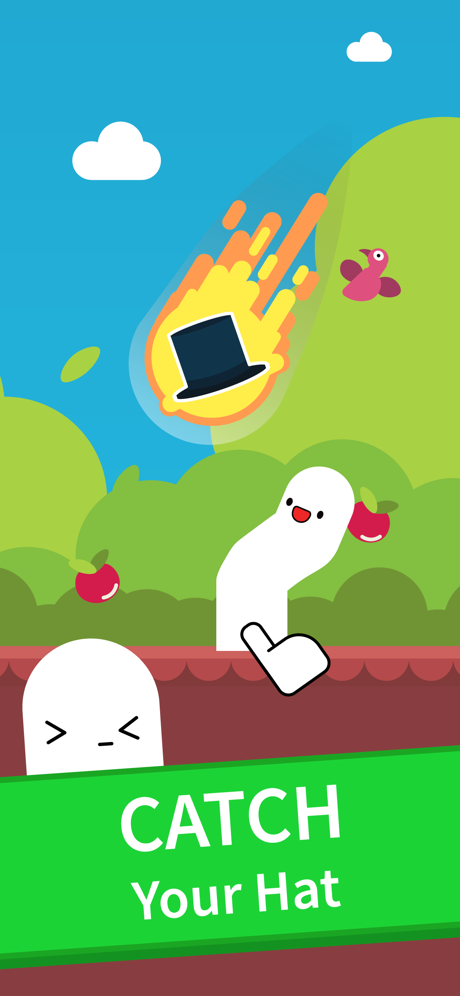 iTunes Description
Pull Wobble back to launch the hat into the sky. While the hat soars, collect the gems scattered in the clouds! When the hat crashes down, move Wobble to catch the hat and earn the gems that you found! But be careful, if the hat falls you will lose all the gems you collected!
Forum Thread: Flippy Hats (by Omnimorphic Games)
---
HopBound (Free)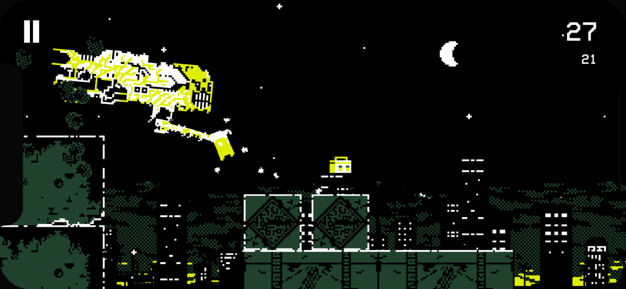 iTunes Description
HopBound is a story-driven psychological horror game that revolves around the surreal mind of Mayumi, a recluse who must journey through an unsettling retro game to come to terms with the ghosts of her past. Through 16-bit horror platformer stages and endless runner levels with gorgeous pixel art, she discovers that her sanity will be tested by something lurking behind the screen.
Forum Thread: HopBound (by Darius Immanuel Guerrero, AppSir)
---
Keys and Kingdoms (Free)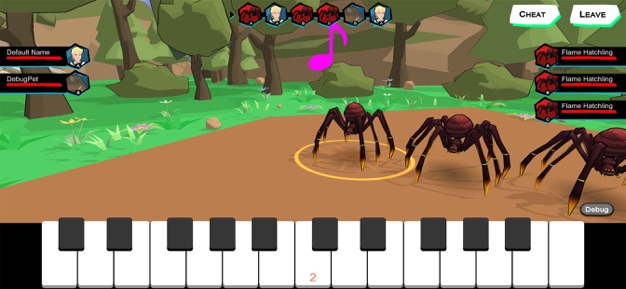 iTunes Description
Have you ever struggled to get your kids to practice piano?

Keys & Kingdoms blends practice and play for a winning combination. Kids will want to sit down and practice keyboard skills as they embark on an epic quest to save the land of Harmonia from destruction, and will be able to play full songs on a real piano after only a few hours of play.

All the play of a blockbuster video game, with the educational backing of a renowned piano learning system.

Embark on your journey today!
Forum Thread: Keys And Kingdoms (by MeloQuest Inc.)
---
Peak's Edge (Free)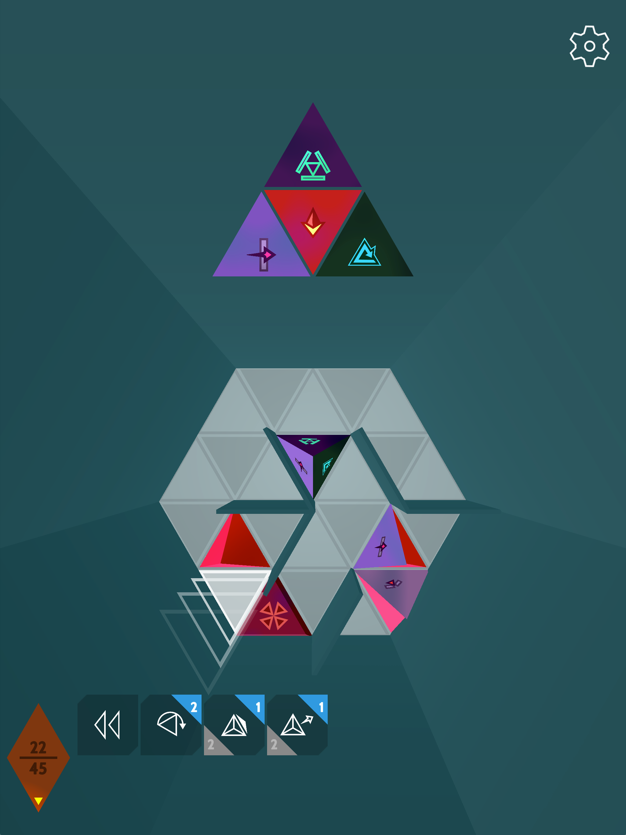 iTunes Description
Peak's Edge is a pyramidal puzzle roguelike. Discover and equip a vast array of powerful armor. Roll and re-orient yourself as you weave through enemies in your path. Explore the mysterious depths as you fall further and further into your peak's edge. I hate writing these.
Forum Thread: Peak's Edge (by Kenny Sun)
---
Rider.io (Free)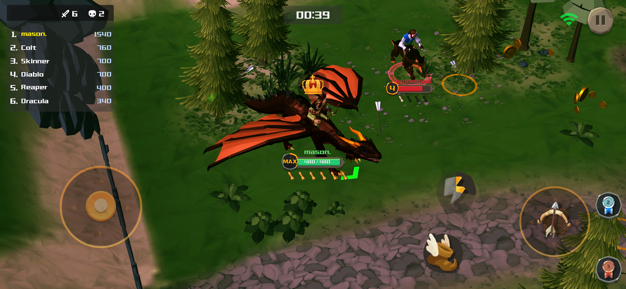 iTunes Description
Ride into an arena against other players in an epic battle!

Rider.io lets you play on horseback, or mooseback, as you traverse
various arenas.
Forum Thread: Rider.io (by Crescent Moon Games)
---
RPG Ruinverse ($7.99)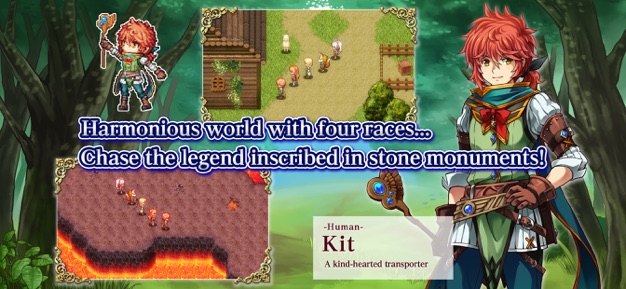 iTunes Description
Follow Kit, a kind-hearted transporter, and his vivacious childhood friend Allie as they team up with a third-rate swindler, a quack physician, and a ditzy dwarf to travel the world in their quest to save Allie from a plight that threatens her very existence while experiencing their moments of triumph and hardship in what is sure to be an unforgettable journey for RPG lovers everywhere!
Forum Thread: RPG Ruinverse (by KEMCO/EXE-CREATE)
---
Serial Dumper (Free)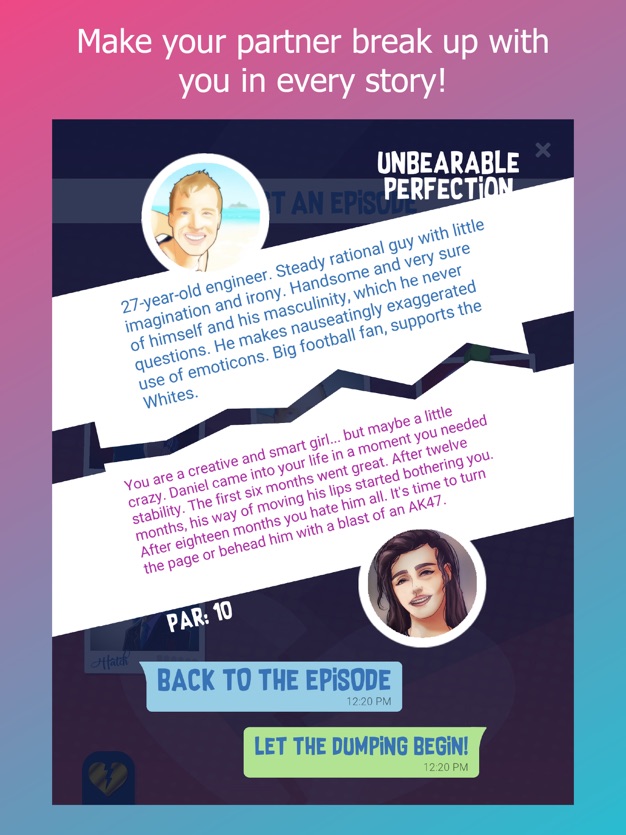 iTunes Description
Dumping someone is EASY, making someone dump you is HARD, doing it by chat is ART! Make someone dump you by chat! Win back your freedom in the safest (for you) possible way!

Serial Dumper is a multilinear textual adventure in which you play the role of a serial dumper, that is someone who continually breaks love relationships. But instead of dumping the "victim" you will have to make him/her leave you, through your mobile phone! Be prepared to use all the tricks of the trade!
Forum Thread: Serial Dumper (by Criticaldrop Entertainment)
---
Small Town Murders (Free)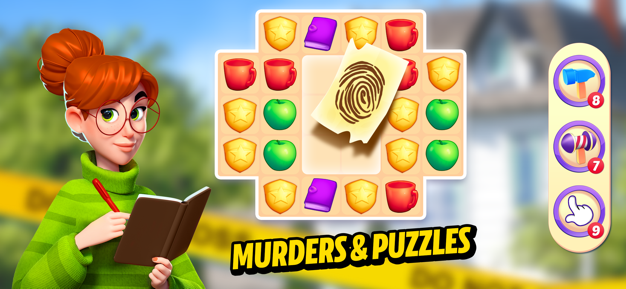 iTunes Description
Welcome to Thornton Grove, an idyllic hamlet far from the hustle and bustle of the big city. Life is simpler here. The people are friendly, the atmosphere is laid back – but something sinister is hidden just under the surface. A recent string of bizarre crimes has broken the silence in this serene country town. It's up to aspiring mystery writer Nora Mistry, to unravel the truth. Investigate the scene, follow leads, and narrow down the suspects to find the killer!
Forum Thread: Small Town Murders: Match 3 (by Rovio)
---
Star Chef 2 (Free)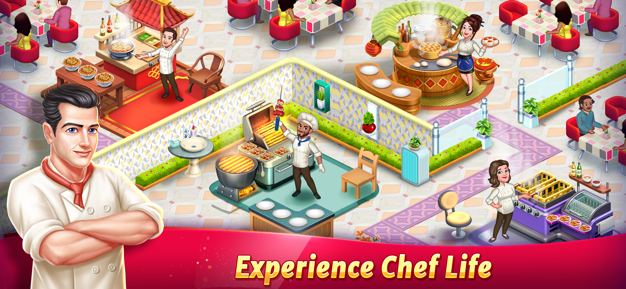 iTunes Description
From the makers of global cooking sensation Star Chef, comes a new cooking game that builds on the legacy of an elegant fine-dining experience and adapts to the environment of the modern chef life.

What do you do when your dream restaurant is up for sale? Purchase, rebuild and transform it to the town's most popular culinary destination.
Forum Thread: Star Chef 2 (by 99Games)
---
Viking Lumberjack (Free)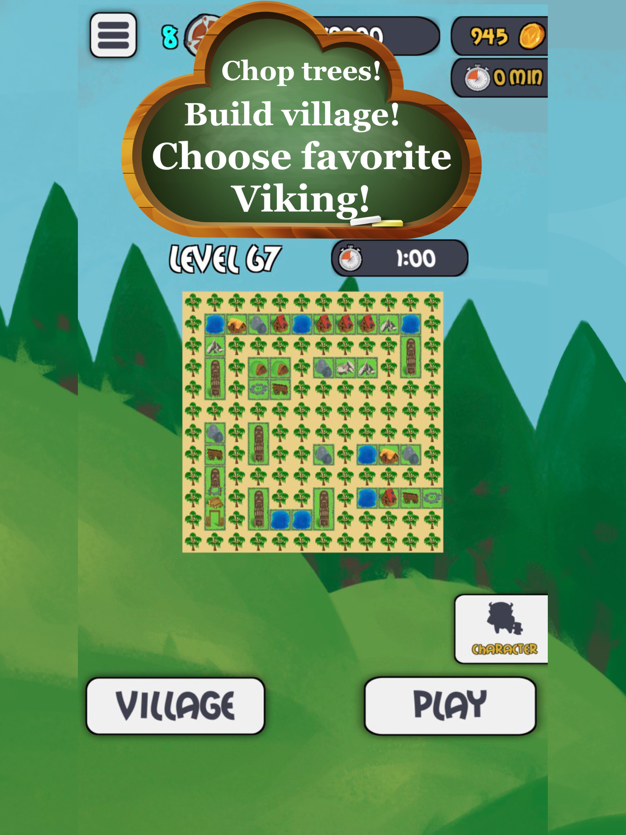 iTunes Description
Viking Lumberjack is a casual game that gives a fantastic opportunity to immerse yourself in a wonderful world of adventures and try on the role of the liberator of the Viking world! Challenging levels, puzzles and thrilling bonus games will make for more of a contest! Carry on the ancestors' legacy with confidence, set your world free from bothersome trees. Now you are the main defender and liberator of the planet! Invading trees are growing out of control, they threaten to swallow up the lands and take them over. On top of all of this, mythical enemies are hunting Viking the Liberator across the playing field.
Forum Thread: Viking Lumberjack (by D.А. Games)
---
Viticulture ($8.99)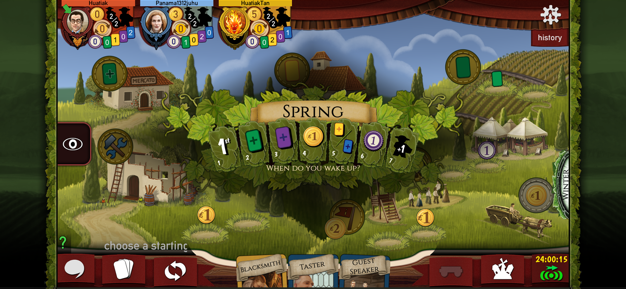 iTunes Description
You find yourself in rustic, pre-modern Tuscany, where you've inherited a meager vineyard. You own a few plots of land, an old crush pad, a tiny cellar, 3 workers…and the dream of owning the best winery in Italy.

Your job is to allocate your workers and helpful visitors to complete various tasks throughout the year. Each season is different on a vineyard, so the workers have different tasks they can take care of in the summer and winter. There's competition over those tasks, and often the first worker to arrive at each one has an advantage over the rest.

Using those workers and visitors, you can expand your vineyard by building structures, planting vines, and filling wine orders as you work towards the goal of owning the most successful winery in Tuscany.
Forum Thread: Viticulture (by DIGIDICED)
---
100% Golf (Free)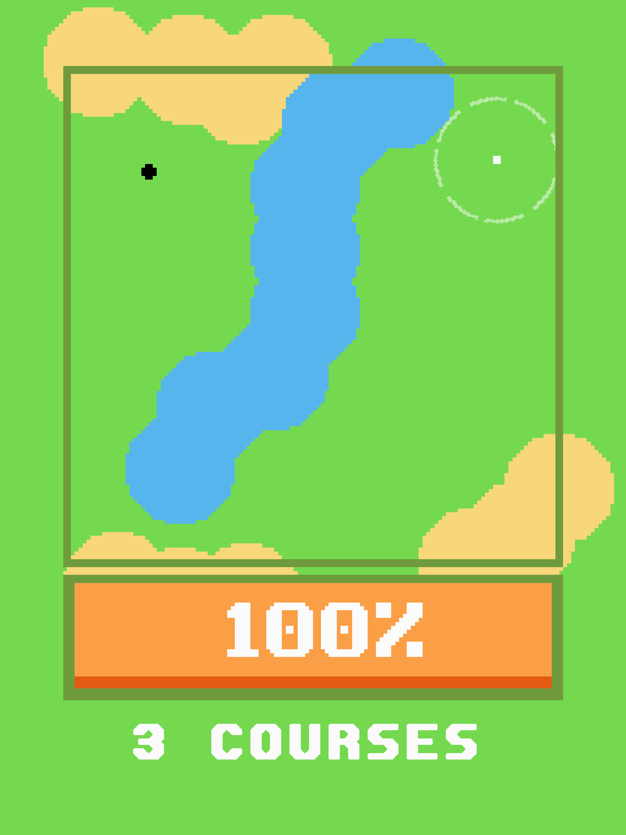 iTunes Description
Putt with percentages in this chill golf game.

Use your 100 percentage points of power to get it to the hole!
Forum Thread: 100% Golf (by Alexander Johansson)
---