Each and every day new mobile games are hitting the App Store, and so each week we put together a big old list of all the best new releases of the past seven days. Back in the day the App Store would showcase the same games for a week, and then refresh those features each Thursday. Because of that developers got into the habit of releasing their games throughout Wednesday or very early Thursday in order to hopefully get one of those coveted features spots. Nowadays the App Store refreshes constantly, so the need for everyone to release all on the same day has diminished. Still, we've kept our weekly Wednesday night format as for years that's the time people knew to check TouchArcade for the list of new games. And so without further ado please check out the full list of this week's new games below, and let us know in the comments section which games you'll be picking up!
---
Bird BnB (Free)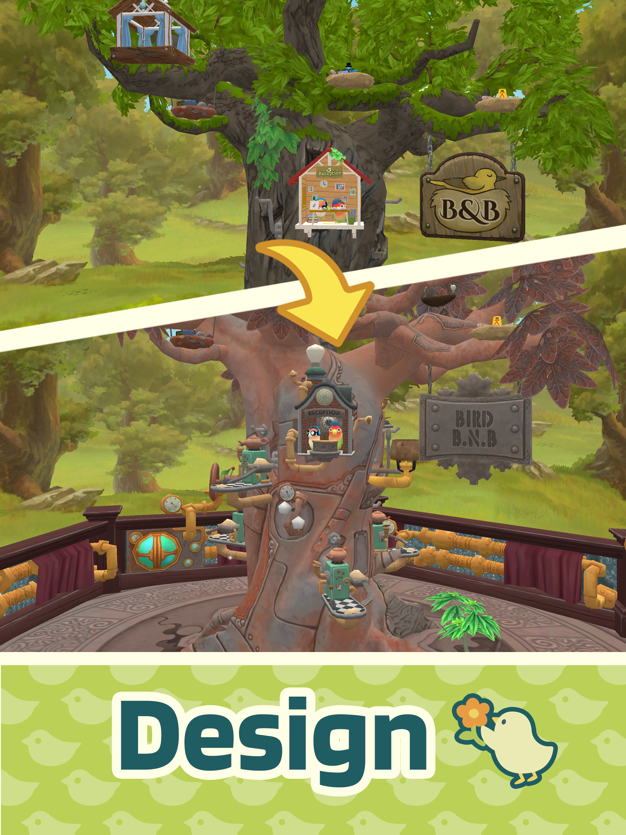 iTunes Description
Have you ever dreamed of getting away from the daily grind, maybe even owning your own Bed and Breakfast? Get crafting, design your B&B, nurture quirky guests and earn 5 star ratings! As your rating goes up you unlock more rooms and attract more visitors! Collect their photographs in your special visitor book! Oh, did we mention your guests are birds? And that you can switch into AR (Augmented Reality) and see your feathered friends appear in your own home!?
Forum Thread: Bird BnB (by Runaway Play)
---
Bomber Cat Run (Free)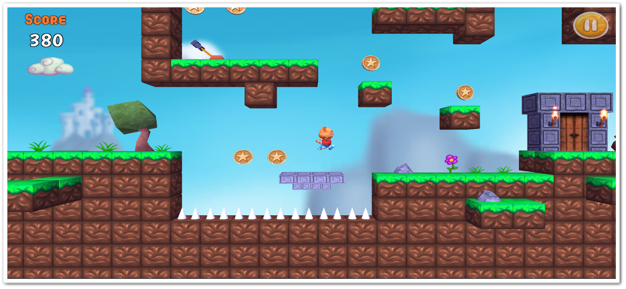 iTunes Description
Bomber Cat Run is a challenge platform runner game you can play with one hand. There are only two buttons. Jump and stop. Bomber Cat Run plays as a side-scrolling, auto-runner platformer game. The player controls Jazz as he automatically runs from left to right, jumping on his own to clear small gaps or obstacles. The sorcerer kidnapped the owner, Luna. He has to save his owner from the sorcerer's hand. Jazz constantly runs forward, while you time your taps to pull off stylish jumps and moves to gather coins and reach the goal!
Forum Thread: Bomber Cat Run (by Serkan Bakar)
---
Disgaea 1 Complete ($32.99)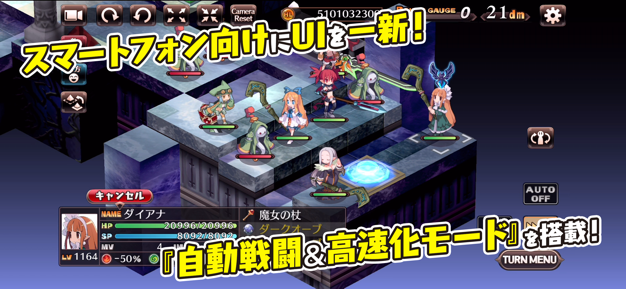 iTunes Description
◆ A TRUE REMASTERPIECE, DOOD!
The beloved cast of the original Disgaea returns in this remaster for a new generation, now available on Smartphones!

◆ What is Disgaea 1 Complete?
The king of strategy RPGs returns! Join Laharl, Etna, and Flonne in their crazy adventure through the Netherworld to crown a new Overlord. Remastered for a new generation, with brand new visuals!
Forum Thread: Disgaea 1 Complete (by Nippon Ichi Software)
---
Dungeon Faster (Free)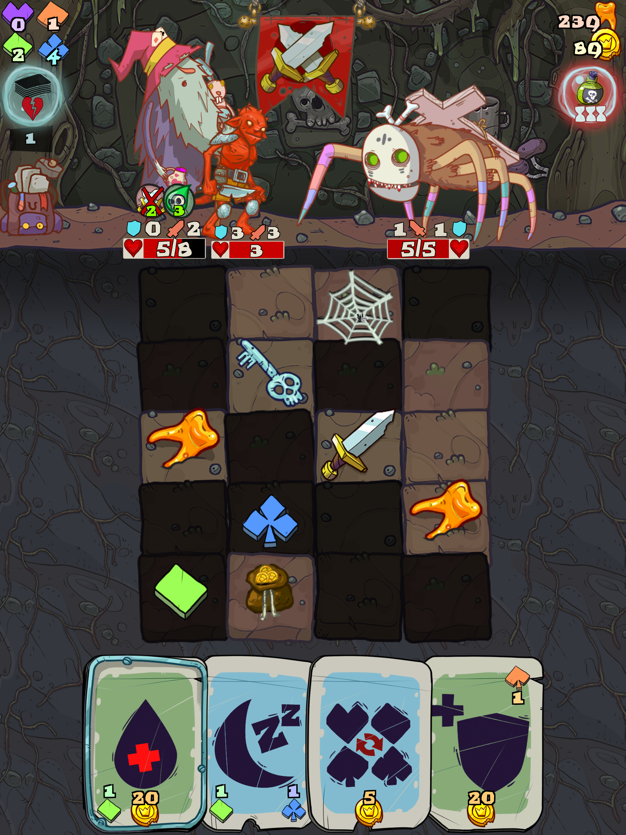 iTunes Description
Dungeon Faster
Quick Roguelike Card Game
DUNGEON FASTER, an original hybrid of dungeon crawler, turn-based strategy, and card game. It's the roguelike from hell!
Forum Thread: Dungeon Faster (by Old Oak Den)
---
Evelyn's Farm ($2.99)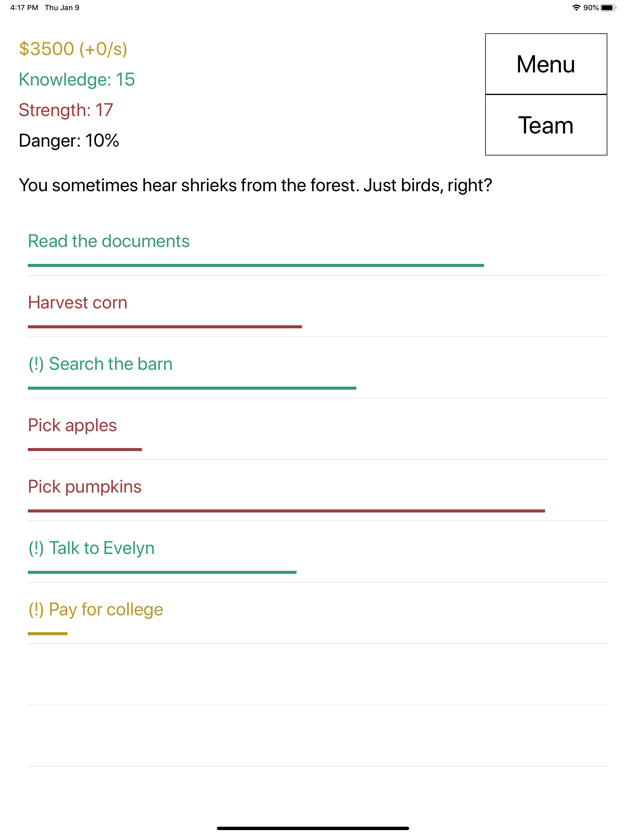 iTunes Description
To save money for college, you and your friends Ivan and Lucy have agreed to help an old lady, Evelyn, with the harvest. What could possibly go wrong?

Evelyn's Farm is a new adventure from the creator of Nano Empire, Friends of the Prince, and A Few Minutes of Glory.
Forum Thread: Evelyn's Farm (by James Senter)
---
Grow Up! (Free)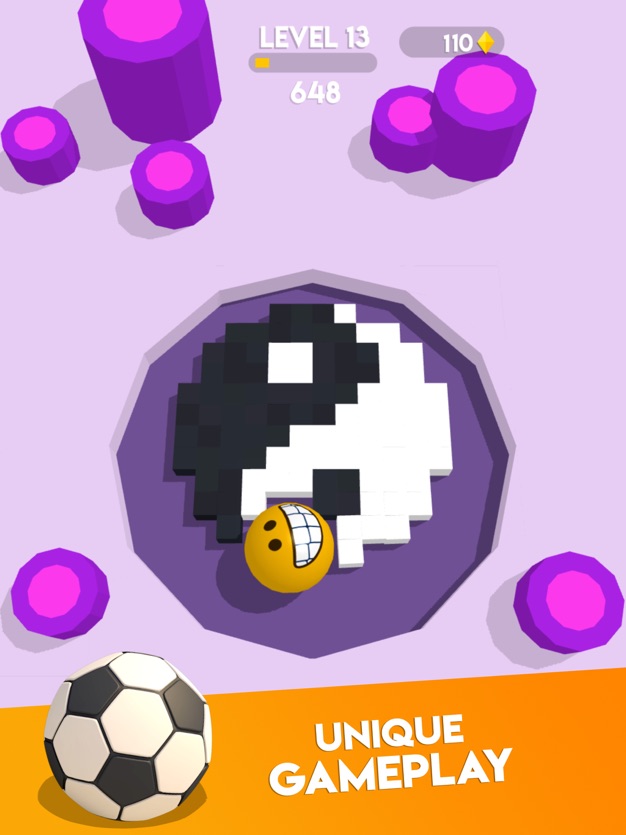 iTunes Description
Grow bigger in a beautiful relaxing world.
Aim for the the good cubes to grow bigger and avoid the black ones as they make you smaller.
Grow Up delivers a satisfying and challenging experience that will become your new addiction.
Forum Thread: Grow Up! (by TapMen)
---
Machiknights – Blood Bagos (Free)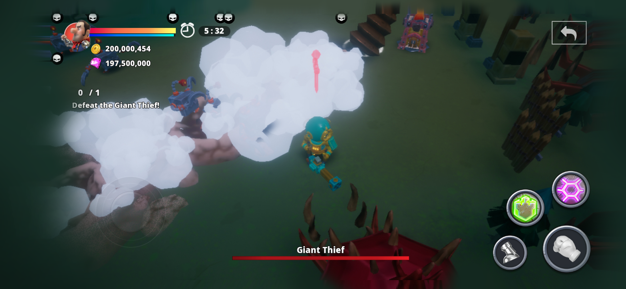 iTunes Description
Battles with large enemies gathering from all sides, magnificent and intense giant boss battles, etc… By battles full of tension and immersion, you can enjoy the special fun only in Machiknights : Blood Bagos.
Forum Thread: Machinknights – Blood Bagos (by toOrock)
---
Magic: ManaStrike (Free)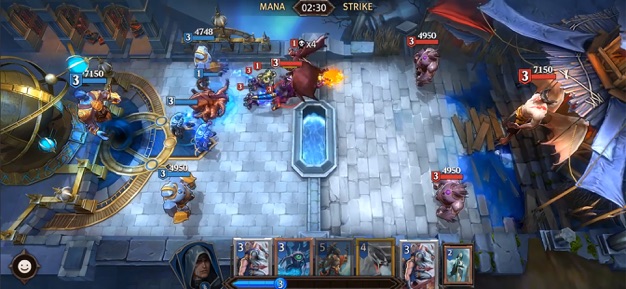 iTunes Description
Magic: The Gathering meets a fast-paced, real-time strategy game! Forge your own strategy in Magic: ManaStrike today!

Magic: ManaStrike is a new battle strategy game within the vast universe of Magic: The Gathering.

Choose your color, customize units and spells, and prove your strategic mastery to the world.
Forum Thread: Magic: ManaStrike (by Netmarble)
---
Might & Magic: Chess Royale (Free)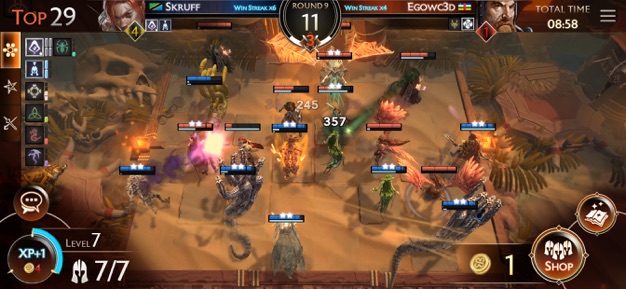 iTunes Description
DISCOVER THE FIRST MASSIVE REAL-TIME 100-PLAYER AUTOBATTLER
100 players clash on a real-time battlefield – can you be the last hero standing? Rediscover classic Units and Heroes from the high-fantasy universe of Might & Magic and create deep strategies in ten-minute rounds!
Who will win the Chess Royale?
Forum Thread: Might & Magic: Chess Royale (by Ubisoft)
---
Pictominoes ($2.99)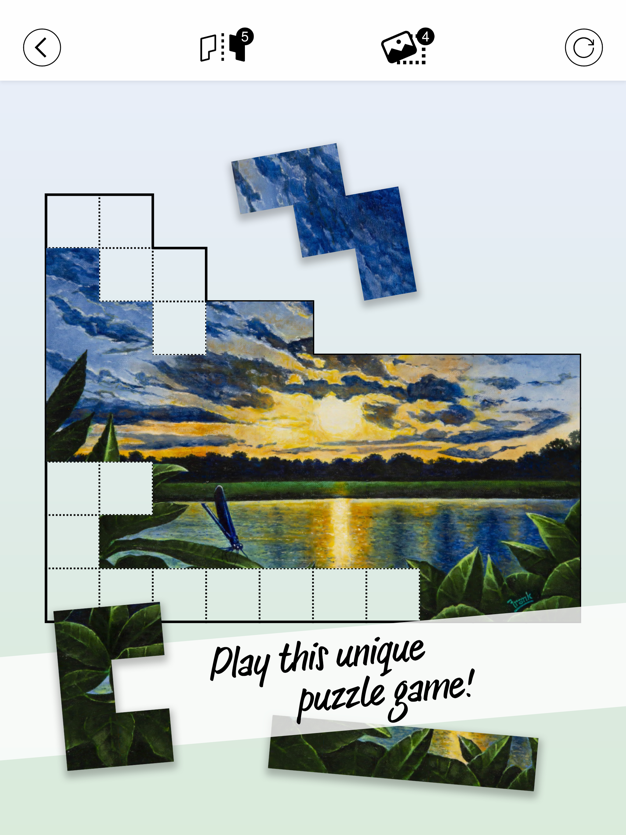 iTunes Description
Relax and challenge yourself all at once with this picturesque puzzle game!

Pictominoes is a unique blend of the jigsaw and pentomino puzzle games, putting beautiful visuals onto geometric tiles that you need to place, rotate and flip to complete the image.
Forum Thread: Pictominoes (by Okidokico)
---
SEGA Catcher Online (Free)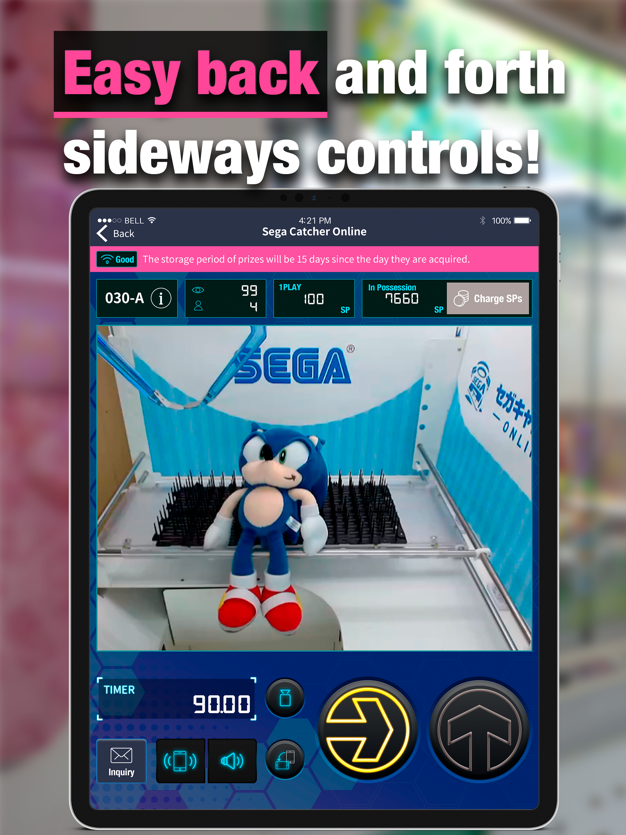 iTunes Description
An app that lets you enjoy actual UFO Catcher crane games in Japan any time, anywhere.

Although you are playing with an app, you are controlling an actual UFO Catcher on the other side of the screen!
This app live streams your UFO Catcher gameplay in a massive warehouse in Japan to your smartphone.
Watch your live stream and control your UFO Catcher to win a prize!
Forum Thread: SEGA Catcher Online (by SEGA Corporation)
---
SEVEN's CODE (Free)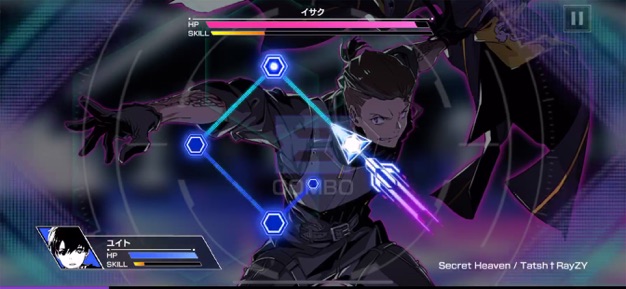 iTunes Description
#Skills-based New Generation Rhythm Action Game
#A revolutionary rhythm-game system where you control how to play
#A beautiful world created by the concept-art group SSS #Unlock over 50 songs and over 300 musical scores through the story
#Unique characters bursting with personality and a fully-voiced story with an all-star cast
Forum Thread: SEVEN's CODE (by Applibot/Unlimited Studio)
---
Sling Stars (Free)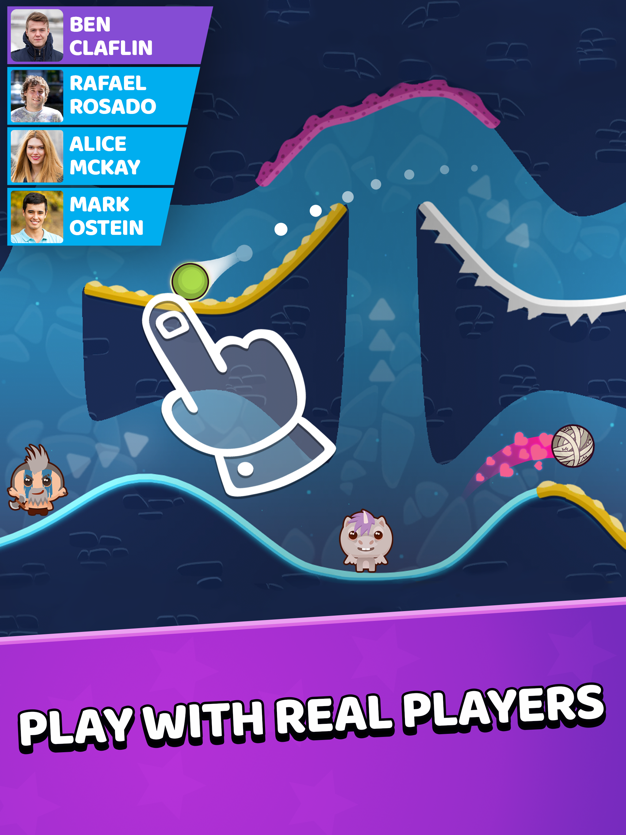 iTunes Description
Come and play the unique ball flinging multiplayer race game!
Tap to aim, release to shoot and slingshot your hero to beat your rivals in this dungeon escape race game.
Escape from the lava, outdistance your rivals and climb the leaderboard! Play with your friends or find your equivalents online and unlock new game modes, characters, balls, trails and much more for endless golf race!
Forum Thread: Sling Stars (by Libra Softworks)
---
SNOW BROS. Classic (Free)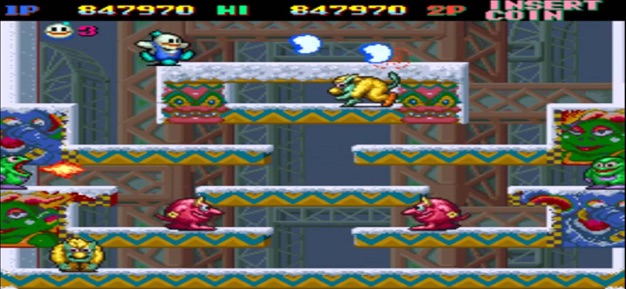 iTunes Description
You can kick snowballs and blow off enemies to defeat them and earn sushi, potions and extra points.
Enjoy the authentic arcade original in the mobile devices for free.
Forum Thread: SNOW BROS. Classic (by Mobirix)
---
SpellTower+ (Free)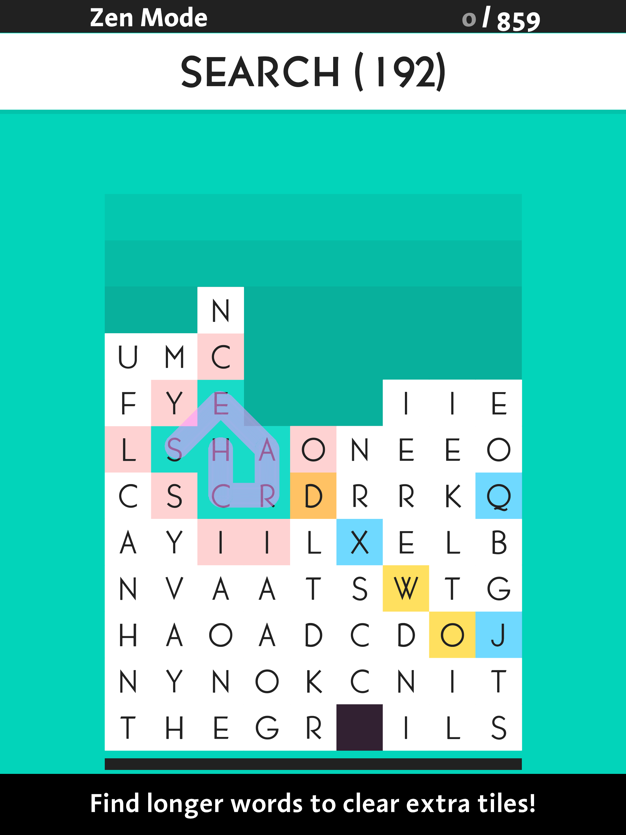 iTunes Description
The original best-selling mobile word game, reimagined! Pick your words wisely! As you play, more tiles rise from the bottom of the screen! It'll take all of your lexicological wits, and tactical know-how to keep your columns down. If any letters make it to the top row, it's game over.

Classic modes Daily Tower, Tower, Puzzle, Rush and Zen are all back and packed with brand new BONUS TILES that double (or more!) word values. Joining them is the brand new Search mode, plus ExPuzzle, Double Puzzle, Bubble Puzzle, and Blitz mode! That's eleven modes in all!
Forum Thread: SpellTower+ (by Zach Gage)
---
Sword vs Magic (Free)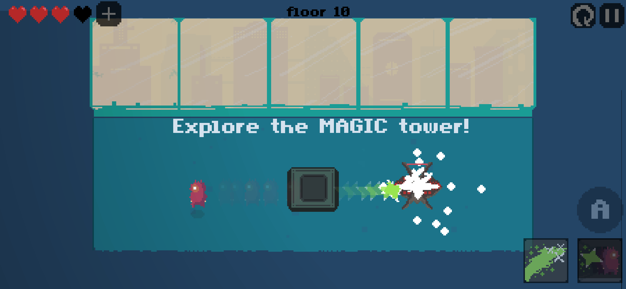 iTunes Description
The MAGIC tower looks evil and mysterious but what lies underneath it? try to reach as deep as you can and find out!

– Unleash your sword fighting skills to beat countless mecha monsters
– Discover different magical skills as you explore the MAGIC tower
– Try to reach deep as you can…can anything stop you?
– More updates coming soon. Unknown Forces await!
Forum Thread: Sword vs Magic (Asaf Englander)
---
Too Close (Free)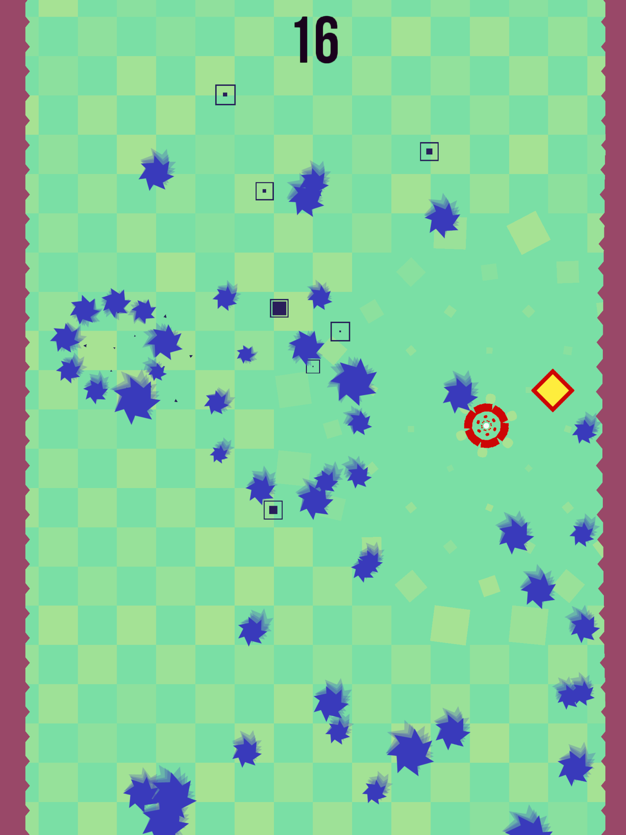 iTunes Description
Move and dodge in Too Close – an endless arcade anti-shooter. Use your finger to weave through ever-changing obstacles and collect diamonds to keep the walls from closing in.
Forum Thread: Too Close (by Ludoko Studios)
---
Wild Words (Free)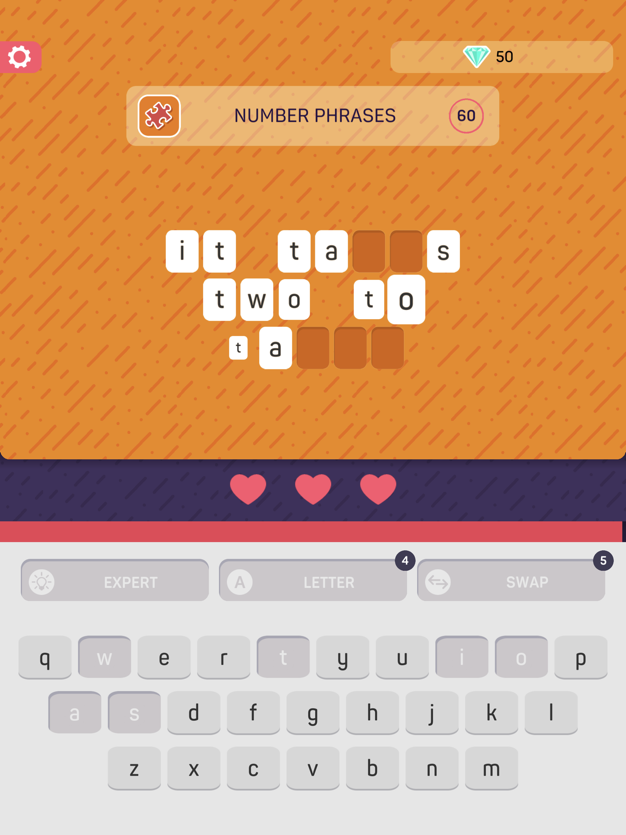 iTunes Description
Do you have a way with words? Come challenge your vocabulary and train your brain with WILD WORDS, the hottest word puzzle game right now!
Nothing is more satisfying than getting those words off the tip of your tongue! So time to dig deep and use your words!
Forum Thread: Wild Words (by Uken Inc)
---
2 Minute Football (Free)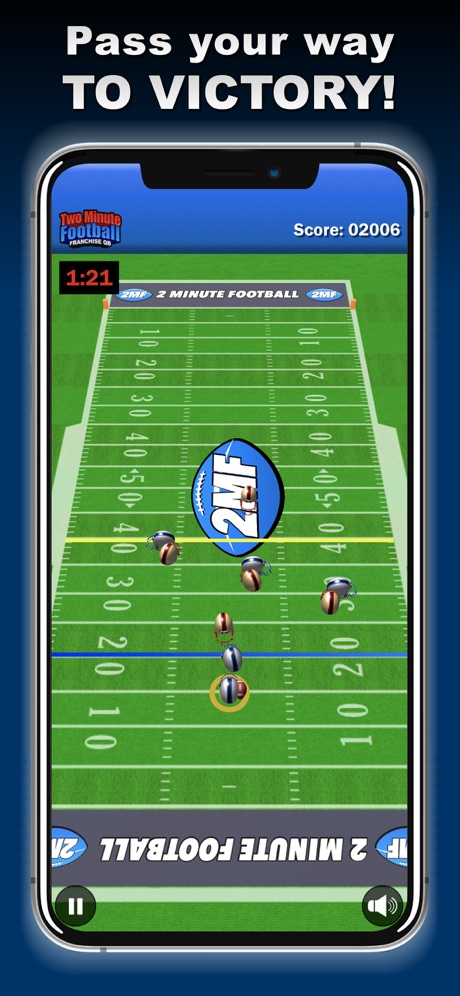 iTunes Description
The shockwave classic football game is back and better than ever! You're the star QB and it's clutch time — score as many touchdowns as you can in two minutes, powering your score with consecutive completions, and yards after catch. Beat the clock, beat your friends, be the best QB in the game!
Forum Thread: 2 Minute Football (by igamebank)
---