The idea behind the TouchArcade Game of the Week is that every Friday afternoon we post the one game that came out this week that we think is worth giving a special nod to. Now, before anyone goes over-thinking this, it doesn't necessarily mean our Game of the Week pick is the highest scoring game in a review, the game with the best graphics, or really any other quantifiable "best" thing. Instead, it's more just us picking out the single game out of the week's releases that we think is the most noteworthy, surprising, interesting, or really any other hard to describe quality that makes it worth having if you were just going to pick up one.
These picks might be controversial, and that's OK. If you disagree with what we've chosen, let's try to use the comments of these articles to have conversations about what game is your game of the week and why.
Without further ado…
Birk's Adventure
Donut Games would have a spot on the Mount Rushmore of mobile game developers as for the past decade+ they've been putting out some of the highest quality experiences around. They are predominantly known for their suite of 3-star puzzlers and lighter arcade fare, but every once in a while they dip their toes into something a bit more substantial. This week is one of those times as they've released Birk's Adventure ($2.99) on the App Store, a sprawling platforming adventure that feels like it's paying homage to one of my favorite classics, Wonder Boy III: The Dragon's Trap.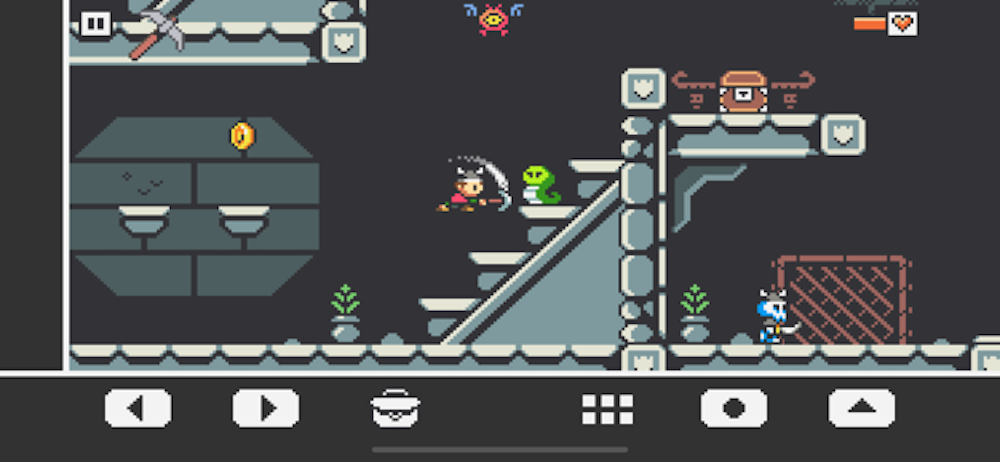 Like Wonder Boy, Birk's Adventure is a Metroidvania of sorts, and features a massive open world for you to explore that lets you, for the most part, explore wherever you want whenever you want at your own discretion. Some areas will remain inaccessible until the correct item or ability is gained, and other areas clearly have more dangerous enemies that act as a gate of sorts to keep you out until you're more powerful later in the game. But technically, sure, you can go just about anywhere you want and exploration is at the heart of Birk's Adventure.
Along the way you'll meet all sorts of characters that will offer up information to help you on your quest or ask for your assistance in exchange for goods or services. There are all manner of collectible items to find from various offensive items like bombs to items you can trade with other characters for upgrades. There's definitely an RPG vibe running through Birk's Adventure, but not in a way that weighs it down in any way, just in a way that adds some depth and purpose to all the exploring you'll do.
Of course this is all wrapped up in Donut's trademark excellent pixel art and the polish we've come to expect from this developer over the past decade or so. The last time I remember them releasing a game of this caliber it was Traps 'n Gemstones WAY back in 2014. Birk's Adventure has a very different feel from that game, but at the same time feels like a close family member to it. I'm always amazed at how Donut can create a game with a lot of depth but still keep things totally lighthearted and fun. It's currently on a launch sale and I can't think of a better way to spend a few bucks and while away your weekend than by grabbing Birk's Adventure from Donut Games.