Hello everyone, and welcome to the week! It's time once again for our look back at the noteworthy updates of the last seven days. Yeah, I went for the really popular stuff this week. Sorry, there just wasn't much going on in my favorite games this time around. But statistically speaking, there's a good chance a game you like is in this bunch. Of course, you can keep an eye out for updates yourself using AppShopper or by participating in the TouchArcade forums. This weekly summary is just here to fill you in on the things you might have missed. Let's go for it!
Asphalt 9: Legends, Free As you'd expect from an update for an Asphalt game, this one brings some new cars into the line-up. Five new cars, to be exact. First, the LaFerrari Aperta can be unlocked exclusively from its special event. It's a PvP event where only the top players will earn the prize, so yeah. You're probably not getting it. Also likely similarly unreachable is the Koenigsegg Jesko, which will similarly be distributed through an event. The other three new cars are the Porsche 911 Targa 4S, the Ferrari 812 Superfast, and the Ginetta G60. They are probably slightly more attainable.
Clash of Clans, Free Well, well, well… if it isn't the summer update to Clash of Clans. I was wondering why this game was surging up in the ranks even more than usual the last few days. This update brings Builder Hall 9 with it, along with the Lava Launcher, the Hog Glider, and perhaps the biggest upgrade of all, the ability to get an additional Builder. That's the kind of thing that separates the haves from the have-nots, friends. The Legend League is now more competitive than ever, and there's a new Practice Mode where you can study up on attacking skills.
CSR Racing 2 - #1 Racing Games, Free To celebrate the 3rd anniversary of the game, a whole bunch of stuff has been added. The Made in America event sees the Chevrolet Corvette Grand Sport Convertible being handed out as a gift to players. There are a bunch of new cars, including the Toyota Supra Aerotop, the Nissan Skyline GT-R (R34 NISMO S-tune), the Veilside Nissan Fairlady Z, the Cadillac CTS-V Pedestal Edition, the 2019 Shelby Super Snake, the 2019 Chevrolet COPO Camaro, the Alpine A110, the Dodge Challenger SRT Demon HPE1200, and the aforementioned Chevy Corvette Convertible. Phew. There are also Purple Star versions of a few already existing cars, and some new designs in the rare imports category.
Bloons Adventure Time TD, Free I'm not going to pretend I understand anything that is going on in this update and its notes. But apparently the Martian Games are happening now? Some person named Magic Man is… making some challenges or something? And if you win you become the King of Mars and earn Martian Crystals that can be exchanged for a variety of prizes? Well, that's what happens when someone who knows nothing about Bloons and nothing about Adventure Time has to write a paragraph about a combination of both! I'll give it the coveted UMMSotW award for this week anyway, because that's how I roll.
Sonic Dash - Endless Running, Free It's Sonic's 28th birthday, which means in a few years he'll probably start feeling all those injuries he got as a young 'hog. It also means that SEGA is doing a bunch of things to celebrate, and one of those things is adding Metal Sonic to Sonic Dash as a playable character. Like most of the popular characters that have been added to the game in the last year or so, there's no way to get the character outside of paying for the IAP. Speaking of, the Classic Sonic character IAP is currently on sale to celebrate Sonic's birthday, too. I don't know. You could probably buy a proper Sonic game right now for the price of each of these characters.
Hungry Shark Evolution, Free Yeah, it's a week for updates that have just one thing to talk about, leaving me in a bit of a bind as to what to write here. In this case, it's a new shark. Called Sharkjira in what is likely a desperate attempt to tie in to the new Godzilla movie, this character is a shark that walks on land, shoots lasers, and generally causes trouble for everyone. I remember this game sometimes tying in with actual documentary shows and stuff sometimes, so this is all very, very amusing to me. Not that I am dissing Sharkjira. I am definitely okay with a giant shark that walks on land and shoots lasers. I want to see Sharkjira added to Smash, even. After Austin the Butler, anyway.
Darkness Rises: Adventure RPG, Free Well, we've got another birthday boy in today's line-up. Darkness Rises is celebrating its first birthday, and there's naturally a big event going on with that because how many games like this actually survive for a year anymore? A new Witch character has been added to the game, along with new ++ gear, which is one full + better than the usual +. The camp system has been updated with new functions, a higher Four Guardians difficulty has been added, rewards have been improved, new crafting recipes have been added, and all the usual fixes and improvements are here rounding things out as well.
Vainglory, Free Time to take a look in on Vainglory again, which seems determined to live longer than all of us. A new hero has been added named Warhawk. This tiny powerhouse is a mage with a rocket launcher, which is a combination so brilliant I'm surprised entire RPGs haven't been built around it yet. Some new skins come in this version as well, providing extra duds for Warhawk, Gwen, and Vox. Lots of sales happening on Summer Skins, Glory Boosts for all, and basically a bunch of other sales and feature tweaks to keep you checking in on things. Not bad, all things considered.
Mortal Kombat, Free Yeah, those new characters are rolling in fast after the release of Mortal Kombat 11, but existing characters are also getting some nice updates. Three more characters join the Challenge line-up with this new version. Klassic Mileena, Venomous D'Vorah, and Mournful Kitana are available through Challenges, and they've all gotten some boosts and tweaks to make them more powerful. They also synergize quite nicely with each other, so why not collect them all? This update also adds the ability to repeat Quests without returning to the map, throws some MK11 Diamond characters in as prizes in Faction Wars, and adds some new packs for you to spend your hard-earned money on. Eh, Mortal Kombat mobile will do what Mortal Kombat mobile will do.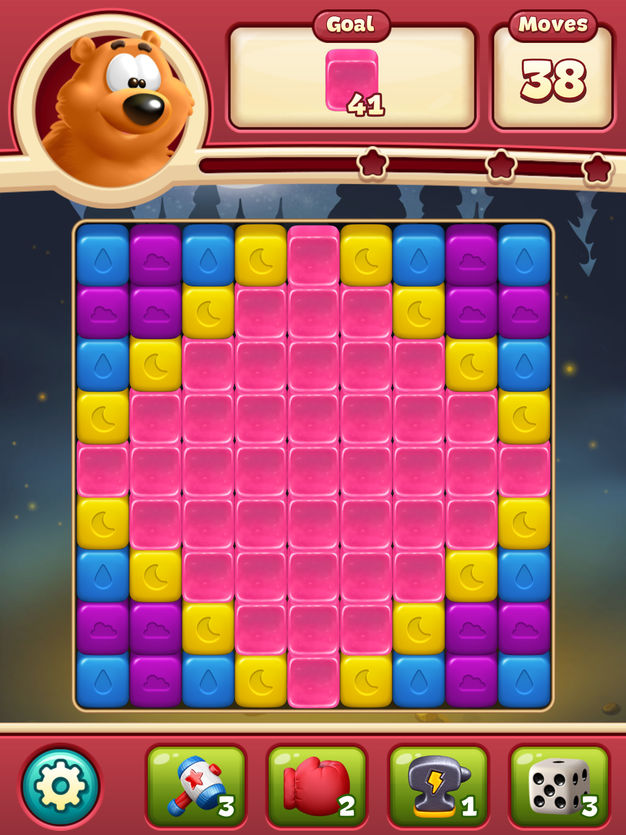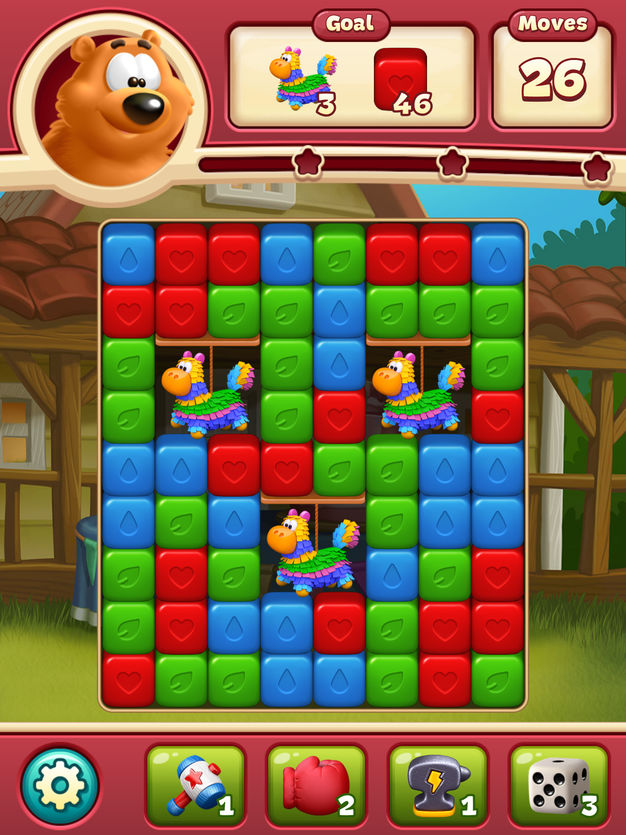 Toon Blast, Free Well, it's a free-to-play puzzle game. So you know this update is just a new pack of levels. In this case, you get 50. But I always appreciate how the people who write the updates try to contextualize this garden hose of content. In this case, the animals are apparently hunting for a potion of immortality, which raises all kinds of questions. If animals are aware of their mortality, do they compare lifespans? How does an animal with a shorter lifespan feel about being friends with one that has a longer one? I guess if they all split that potion, those questions won't need to be answered. God speed, Bruno Bear.
That about wraps it up for last week's significant updates. I'm sure I've missed some, though, so please feel free to comment below and let everyone know if you think something should be mentioned. As usual, major updates will likely get their own news stories throughout this week, and I'll be back next Monday to summarize and fill in the blanks. Have a great week!