Fortnite (Free) Season 8 is going on right now and just after releasing 8.30 with a plethora of new stuff, Epic Games has brought out patch 8.40.If you missed out on the Battle Pass for Season 8, read all about it here. If you've not played in a while, you can use controllers on iOS and Android and many devices even support 60fps gameplay. Details about controllers are here. Today, update 8.40 begins rolling out on all platforms (with an iOS following a bit later than the downtime as it is still in certification with Apple as of this writing) with two LTMs and new weapons.
The Air Royale LTM lets you pilot the X-4 Stormwing to become the last plane flying. Yes, I'm excited as well. You can unlock new Wraps after completing free challenges. Each plane has 3 lives here and players will respawn until they lose their final life in the LTM. This LTM is currently Duos only. The Food Fight – Deep Fried has two teams on each side of the map with a huge barrier in the middle. Lava is rising from here and you need to build a fort to protect your restaurant mascot. The Egg launcher returns as a grenade launcher skin. This patch also adds the epic and legendary Infantry Rifle variants that can be found in Floor Loot, Chests, Supply Drops, and Vending Machines. The update also lets you pet the dog (and other pets) and has a larger XP Boost for partying with friends when it comes to the Battle Pass Friend XP Bonus. The final bit of note in this update is a lot of fixes on the mobile side of things for the UI and icons not displaying.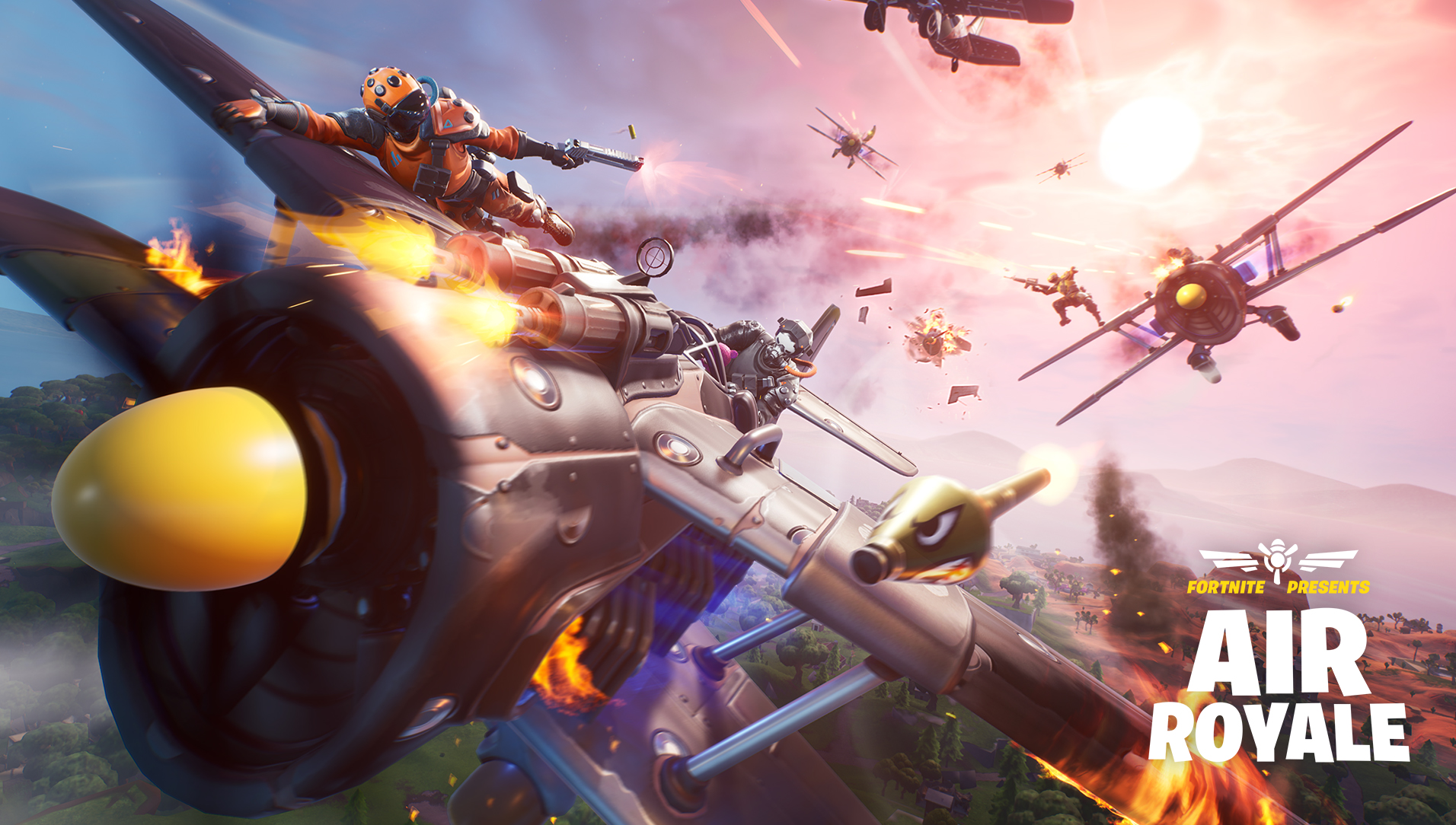 If you do play Fortnite, we have a dedicated channel in our Discord. Make sure to join our Discord channel here to squad up and get some Victory Royales. If you're curious about which Android devices can run Fortnite at 60fps, read this. What do you think of the Reboot Van mechanic added earlier?