Each and every day new mobile games are hitting the App Store, and so each week we put together a big old list of all the best new releases of the past seven days. Back in the day the App Store would showcase the same games for a week, and then refresh those features each Thursday. Because of that developers got into the habit of releasing their games throughout Wednesday or very early Thursday in order to hopefully get one of those coveted features spots. Nowadays the App Store refreshes constantly, so the need for everyone to release all on the same day has diminished. Still, we've kept our weekly Wednesday night format as for years that's the time people knew to check TouchArcade for the list of new games. And so without further ado please check out the full list of this week's new games below, and let us know in the comments section which games you'll be picking up!
---
Anoxemia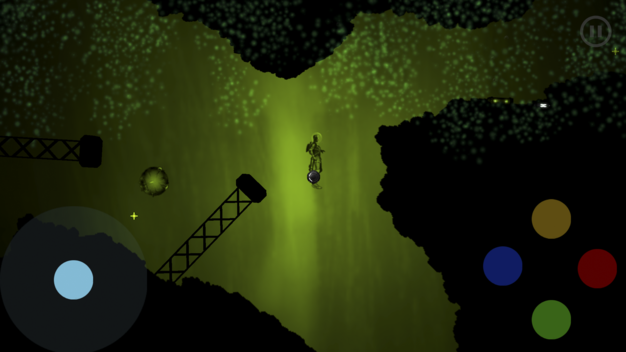 iTunes Description
Anoxemia is a story-driven exploration game that puts you in control of the scientist Dr. Bailey and his operations drone, ATMA. Search the ocean floor as you discover and extract samples from the bowels of the underwater caves. Danger lurks in each passageway, from poison drifts to powerful ocean currents, mines leftover from the war, and mobile machines running haywire. There's also the ever-present risk of running out of oxygen. Fortunately, ATMA can help guide you to your destination using a few special tools and upgrades. Assuming you can find them, that is.
Forum Thread: Anoxemia (by Alex Aizatsky)
---
Battle Fleet: Ground Assault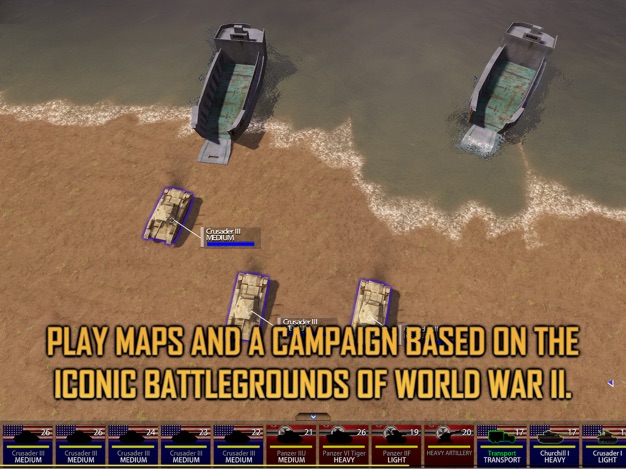 iTunes Description
Battle Fleet: Ground Assault lands the Battle Fleet series onto the tank battlefields of World War 2. Continuing the strategy and unique "Worms" / "Scorched Earth" style angle+distance mechanic of Battle Fleet 2, Battle Fleet: Ground Assault adds destructible environments, armor, shell types and all new tactics. Hit their engines and cripple the enemy's maneuverability, or aim for the crew compartment and disable their tank for an entire turn. With a full featured campaign and a variety of single play scenarios, Battle Fleet: Ground Assault will make you feel like Patton charging through the German lines.
Forum Thread: Battle Fleet: Ground Assault (by Mythical City Games)
---
Brick Away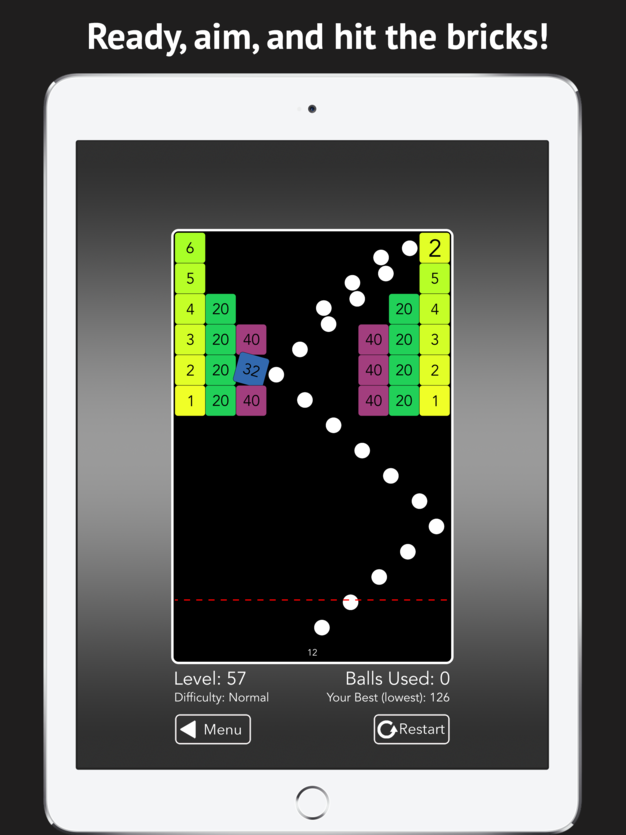 iTunes Description
Take aim and fire off 30 high-speed balls that ricochet of everything in their path. Watch the bricks count down to their own destruction as each hit saps them of their strength. Brick Away is simply the most addictive game around. Simple one-touch aiming and LOTS of action. Easy to learn – Hard to master.

Replay any level and try to use fewer balls this time. How low can you go? That's up to you. But destroy the bricks before they advance to the red line, or you're toast.With 200 levels and three difficulty settings, Brick Away gives you 600 levels to play. Think you can beat all the levels? Good luck!

Download Brick Away now and find out why people can't put it down.
Forum Thread: Brick Away (by David Echols)
---
College BBALL Coach 2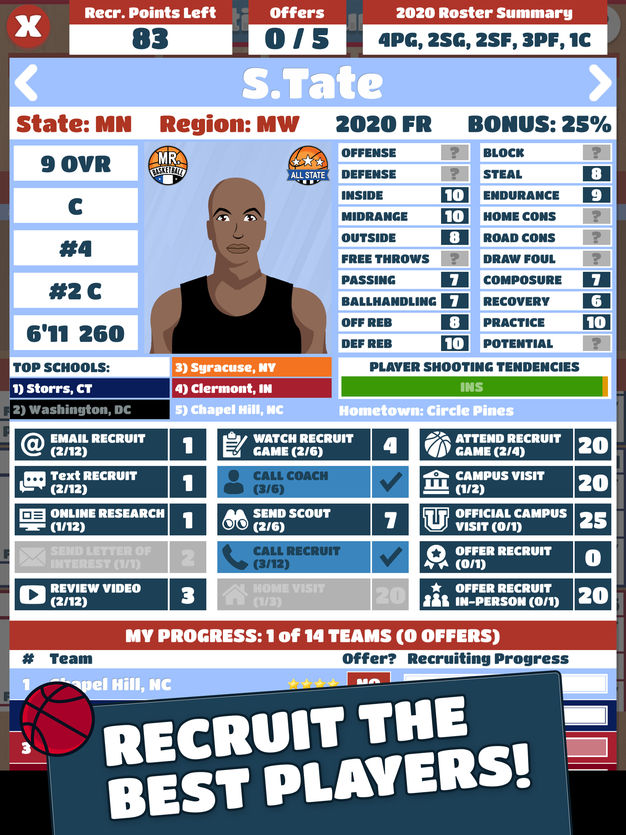 iTunes Description
Be the COACH in this complete college basketball simulation game!

We've listened to all of your amazing ideas and have worked twice as hard to make College BBALL Coach 2 the most comprehensive college basketball sim game to date!

This time, you'll experience the deepest college basketball sim on the mobile market, with full stats and records, 20+ player ratings, player positions, extensive recruiting and a much more comprehensive simulation of the game.
Forum Thread: College BBALL Coach (by Zolnier Games)
---
Conflict 0: Revolution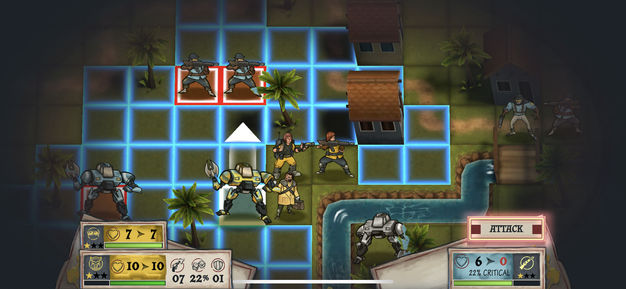 iTunes Description
The corrupt government of Navaha shamelessly built a wall between the elite and the rest of the population – this was the final motivation necessary to start the revolution. Join forces with the Sovereigns to march into the capital and remove the corruption by its roots. Take arms, capture enemy war robots and set Navaha free!
Forum Thread: Conflict 0: Revolution (by Black River Studios)
---
Crossroads: Roguelike RPG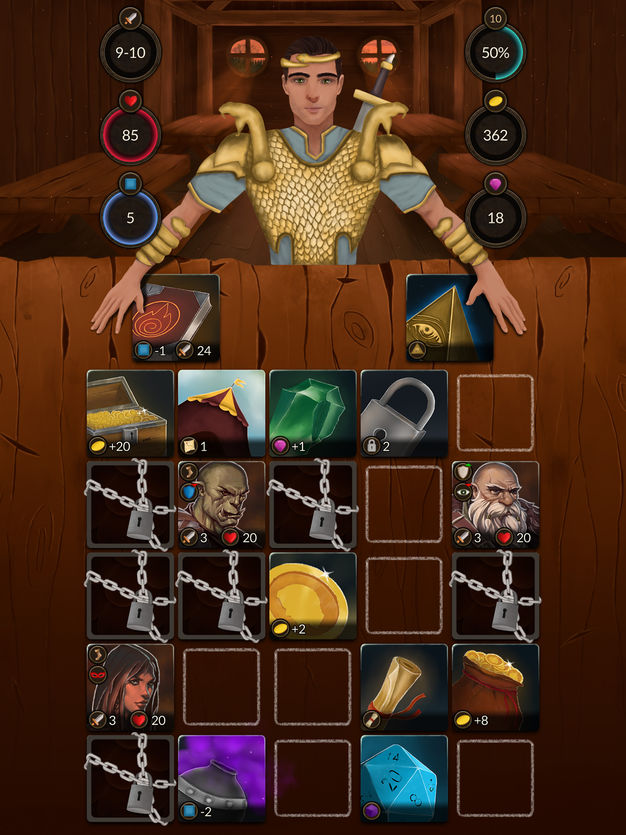 iTunes Description
This is a game about you being an agent of Adventurer's Guild on a quest. What challenges will you face during this deadly mission?
Forum Thread: Crossroads: Roguelike RPG (by Dmitry Voronin)
---
Cure Hunters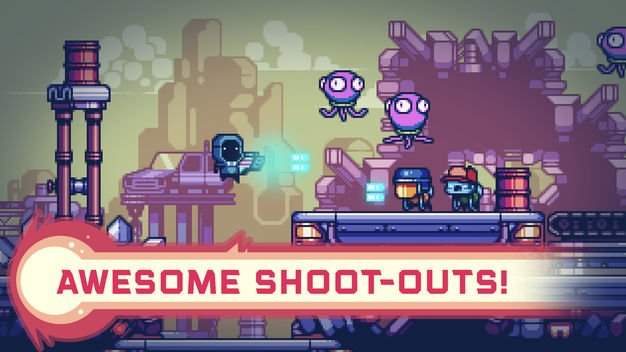 iTunes Description
In the year 2078 a mysterious meteorite hit the surface of the earth. The impact caused the meteorite to release a virus which infected most of earth's population. General "Vaccinez" quickly formed a squad of Cure Hunters who set out to find an antidote.

One of the recruits, "Dr. Dellton", has been sent on a mission to cure an area of infected. And so the adventure begins.

Will you save the earth?
Forum Thread: Cure Hunters (by Lucky Cat Studios)
---
Decurse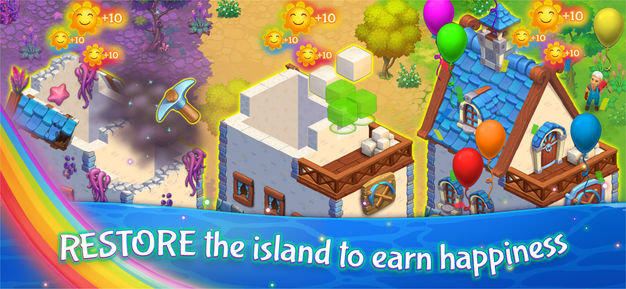 iTunes Description
Journey to a magical sparkly island where pandas, wizards, mermaids are just the beginning! BEDAZZLE, CRAFT and FARM your way through enchanted lands as you free a world submerged in water. Can you reverse the curse with the power of smiles and rainbows to bring happiness to the villagers?
Forum Thread: Decurse – Magical Farming Game (by Big Fish Games)
---
Evertale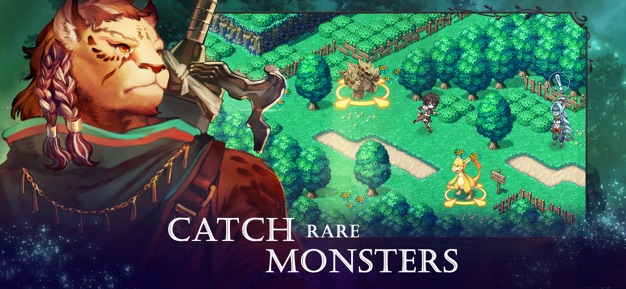 iTunes Description
Catch and evolve monsters!
Dive into a breathtaking fantasy world filled with mysterious monsters to capture, battle, and train. Explore sprawling landscapes, bustling cities, and mythical dungeons in this expansive open-world RPG!

Join a band of unlikely heroes and free the world of Erden from the deadly Pandemonium. Collect, train, and evolve over 180 creatures and warriors to fight alongside in supercharged monster battles!
Forum Thread: Evertale (by ZigZaGame Inc.)
---
Game of Gods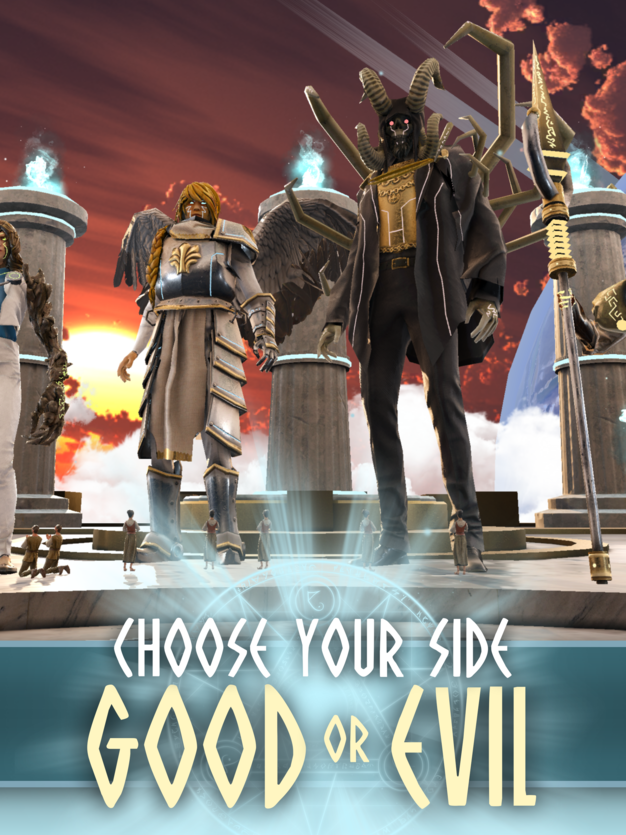 iTunes Description
You are a mighty god. Choose the path of good or evil, and unleash devastating magic against the enemy. It's up to you to protect the Earth!

Experience fast action and strategic gameplay as you unleash incredible magic against the hordes of Chaos! Collect dozens of spells and discover the unique ways they interact with each other. Choose the path of good or evil by saving or destroying mankind, appease the greater gods to unlock challenges, collect powerful champions to fight with you in battle, customize your god, play with other players in large scale cooperative campaigns, and so much more!
Forum Thread: Game of Gods (by Foursaken Media)
---
Kings Hero 2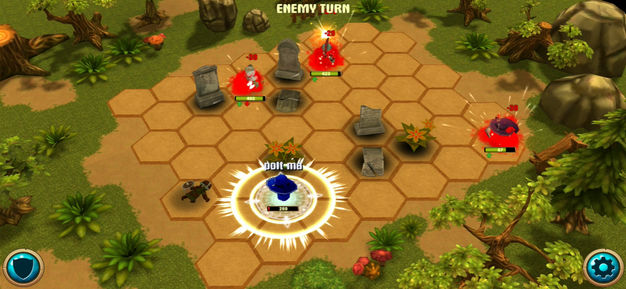 iTunes Description
Kings Hero 2 – is a classic tactical role-playing fantasy game with turn-based style of combat!
In the game, the player travels through a huge fantasy world.
You'll complete some quests, fight with evil spirits,
collect ancient artifacts and toss a challenge to the strongest bosses.
Forum Thread: Kings Hero 2: Turn Based RPG (by SVPMobile)
---
Mars Connect Life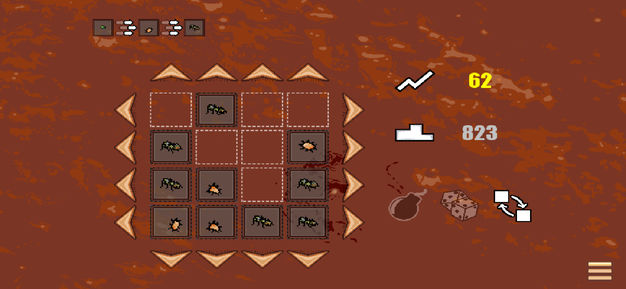 iTunes Description
Mars connect life is a puzzle game. Connect creatures to make other life. Red planet needs you to developing civilization!

FEATURES:
– free game
– pixel art graphics
– great gameplay
– explore "real" Martians
– use bonus for better results
Forum Thread: Mars connect life (by Two Hands Lab)
---
Monsters with Attitude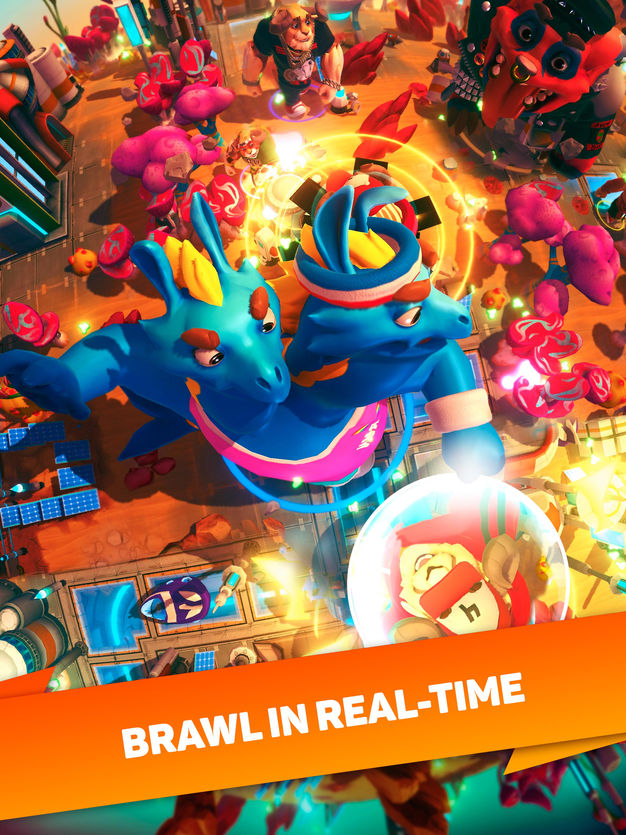 iTunes Description
Smash your way to fun with this unique multiplayer game where bigger is better!

A band of wacky Monster friends got lost on an intergalactic road trip but when they picked up music and video broadcasts from our planet, they decided it was so cool they had to come visit!

But these mischievous Monsters decided to turn our planet into their playground, knocking each other about and bashing buildings to prove who is the strongest of the bunch!
Forum Thread: Monsters with Attitude (by Flaregames)
---
My Baseball League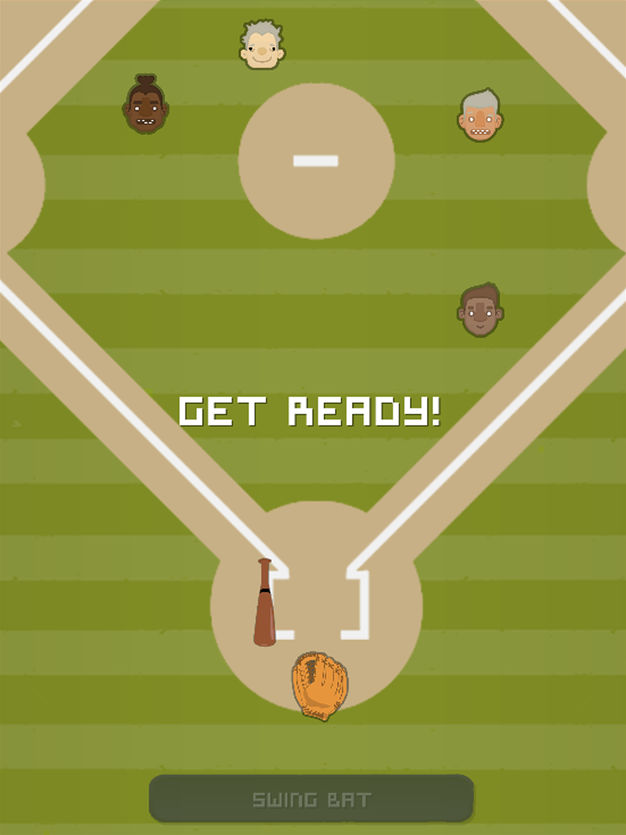 iTunes Description
Using a simple button press to bat and pitch your way through 50 opponents; your team will have to overcome the challenges of players eating too much before a match, staying up too late the night before, and getting distracted by their mobile phones.

Forget the glory of the World Series – this is baseball at its most simple!
Forum Thread: My Baseball League (by Swipe Studios)
---
myDream Universe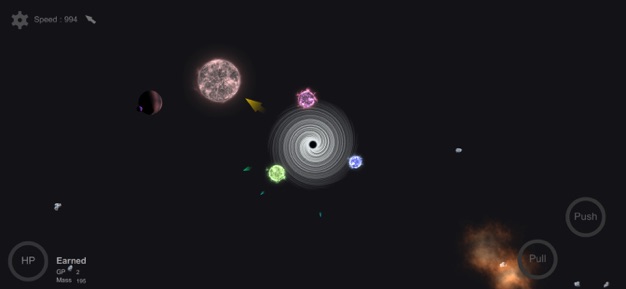 iTunes Description
myDream Universe is a sandbox space simulation game.

Start from a small asteroid absorbing other asteroids to form a solar system.

Roaming sandbox universe and discover wandering planets or solars, your solar system can earn GP and mass. GP is important to build your system. It is very easy to earn, simply roaming the universe and near other planets you will receive a GP.
Forum Thread: myDream Universe (by Waterpower Technology)
---
NecroDancer: AMPLIFIED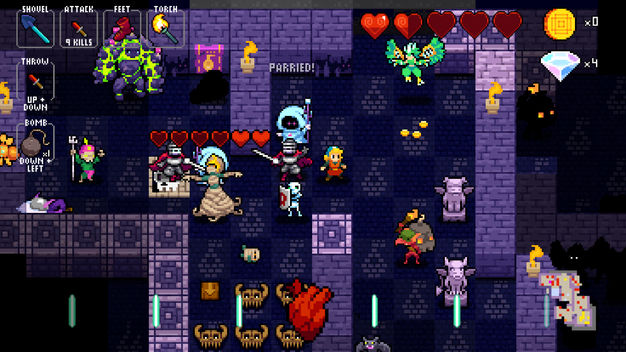 iTunes Description
NecroDancer: AMPLIFIED is a prequel for Crypt of the NecroDancer!

Crypt of the NecroDancer is an award winning hardcore roguelike rhythm game. Move to the music and deliver beatdowns to the beat! Groove to the epic Danny Baranowsky soundtrack, or easily select songs from your own iTunes collection!

Re-enter the dungeon with the additional AMPLIFIED content and take control of the shapeshifting Nocturna to discover her story, an entirely new zone with new dangers, and the history of the crypt! Fight your way through electrifying new levels, boss battles, and more!
Forum Thread: NecroDancer: AMPLIFIED (by BRACE YOURSELF GAMES INC.)
---
Pongis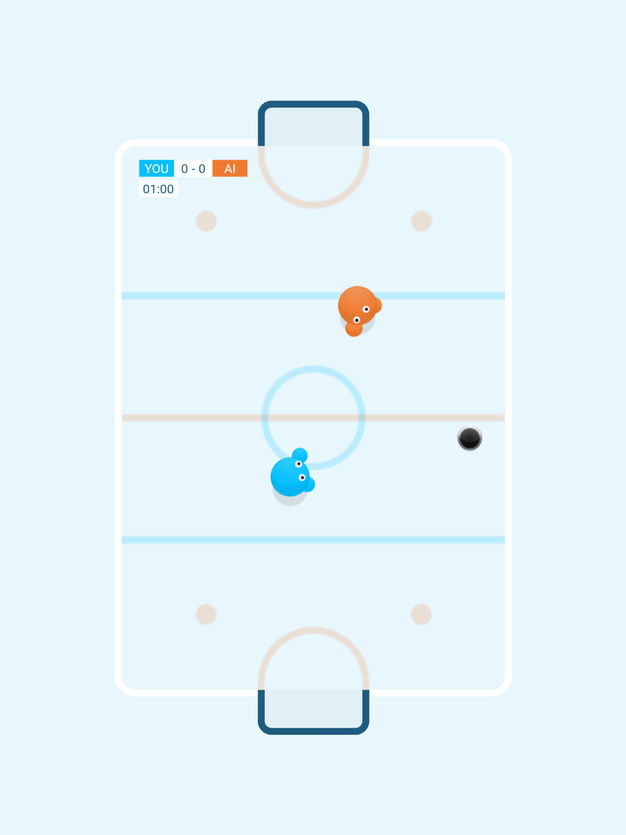 iTunes Description
PONGIS is an ultra-simple and fun ball game that will get you hooked forever. It's the coolest game on the planet. By far.

Your Pongi will follow you wherever you tap on the screen. Double tapping will make your Pongi run faster. You can also swipe to move – your Pongi will go wherever you place your finger on the screen.
Forum Thread: Pongis (by Bert Brautigam)
---
RPG Legend of the Tetrarchs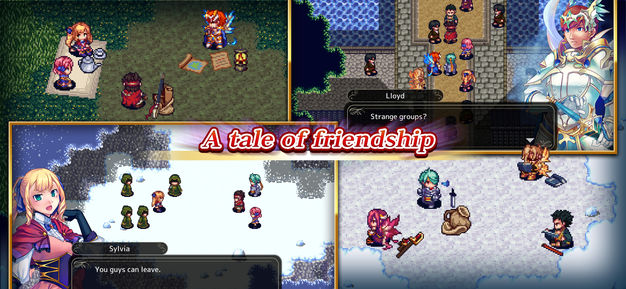 iTunes Description
This is a full-fledged fantasy RPG with thrilling turn-based battles. Throw yourself into command battles with up to 10 allies and your own strategy using skill sets. The beautiful pixel animation and art aren't just present in combats but also while you adventure around the expansive openworld or dungeons! Go on treasure hunting to boost your status, take on side quests and speed up battles to become the legendary new hero! A grand fantasy tale is ready for you to save the world!
Forum Thread: RPG Legend of the Tetrarchs (by KEMCO/Hit-Point)
---
StarLight – A Lonely Star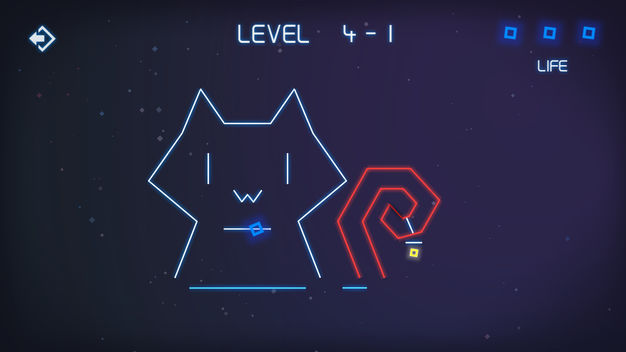 iTunes Description
Star Light is a casual puzzle game which was developed by 2 guys.

You will be a lonely star, looking for the light from other stars in the universe.
You can control the lone star by clicking on the screen.
Through thick and thin, catch the stars that belongs to you.

If you like music games, or rhythm games, this game is for you.Follow the rhythm and relax yourself.
Forum Thread: StarLight – A Lonely Star (by One More)
---
ThirdMiracle : Turn-Base SRPG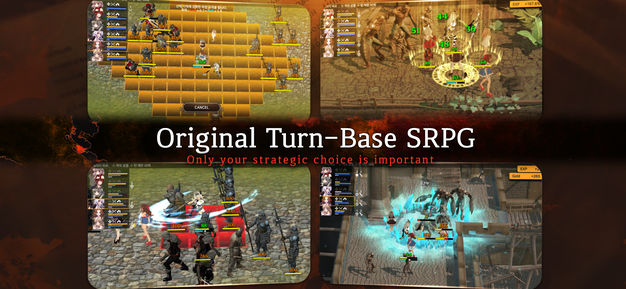 iTunes Description
This game is a classic package style.
Stories of rebels against Empire tyranny.
Charming little girl characters and beautiful stories.
Forum Thread: ThirdMiracle : Turn-Base SRPG (by RYUminusDEV)
---
Yeah Bunny 2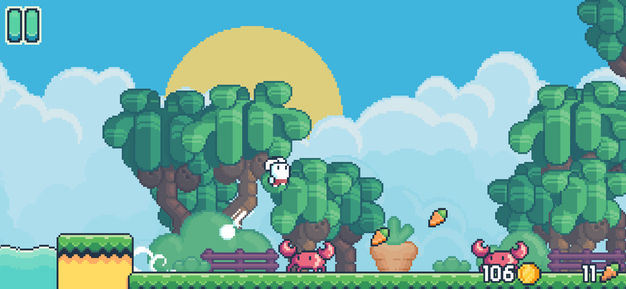 iTunes Description
Yeah Bunny 2 is a cute and colorful one finger platformer that lets you enter into the lovely world of tiny creatures. With a simple tap to jump mechanic optimized for modern touchscreens, Yeah Bunny 2 throws out virtual buttons and other tropes of classic platformers. This wonderful arcade platformer takes you on adventure to the retro pixel magical world.
Forum Thread: Yeah Bunny 2 (by Adrian Zarzycki)
---
Zombie -Takedown-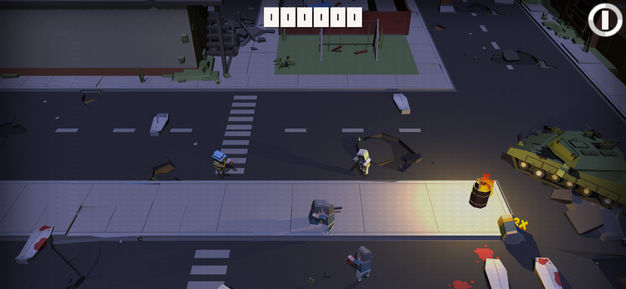 iTunes Description
Zombies have taken over the city. Your our last chance, We have the zombies zoned of in sections throughout the city, We need you to go in and takedown all the zombies and save our city.

Collect power-ups to help you survive- explosive crates, x2 points, first-aid kit. Earn stars, through your zombie rampage to unlock new zones. Complete each zone, or change zones when enough stars have been gained.
Unlock new characters, with better skills and weapons.
Forum Thread: Zombie-Takedown- (by Adam Rogan)
---